Breitling Watches & David Beckham continue to go strong with the 'Breitling for Bentley' collection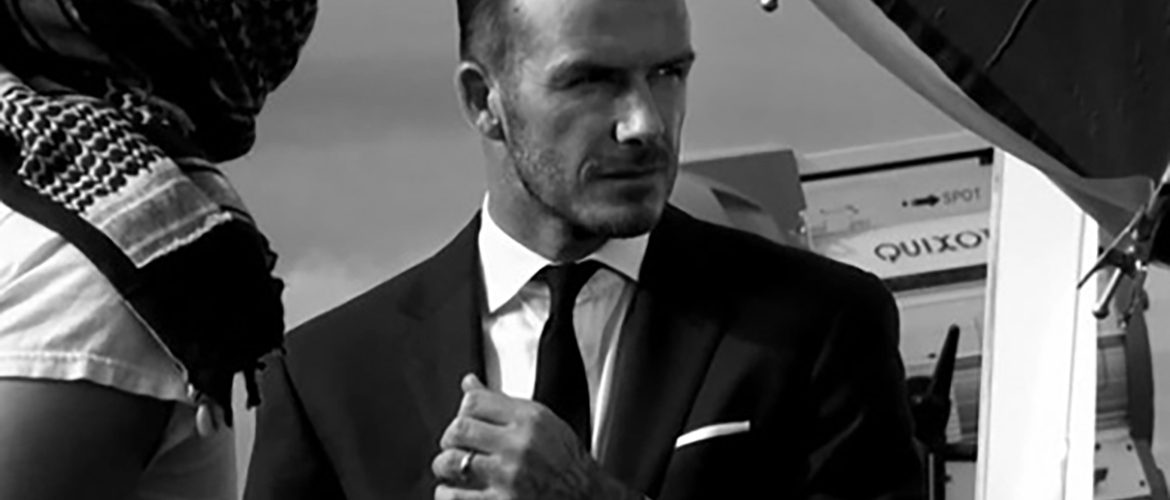 You couldn't choose a bigger celebrity than David Beckham for Breitling watches
Breitling Watches introduced the 'Breitling for Bentley' collection of luxury chronographs to the world for the first time in the year 2003. This blending of aesthetics from two nations, British car making concepts and Swiss watchmaking acumen, is completing its first decade after inception. Again, Breitling Watches is able to secure a heavyweight as the ambassador for this chronograph. David Beckham, the extremely hip and stylish football legend who marveled fans through his ball handling skills on both sides of the Atlantic, is representing this extremely fancy watch.
In the ad, David Beckham is seen wearing the unique creation from Breitling Watches at a desert location in California. He is seen wearing the 'Breitling for Bentley' in a really macho manner. Ever since David Beckham retired from professional football, he is seen actively engaged in activities that stay close to his heart. Fashion and luxury goods are something that always attracted him as well as his famous 'Spice Girl' wife.
Here, Breitling Watches is trying to blend the Adonis like features of the football star and his acumen to the aesthetics of the time piece.
David Beckham was one of the first people who purchased a 'Breitling for Bentley' chronograph. Ever since that time, he is an ardent fan of every watch in the collection. He is equally impressed by the brand value associated with Breitling Watches.
The aesthetics in Breitling watches are like no other, this collection gets its inspiration from Bentley's legendary cars
When did the watchmaker start its collaboration with the legendary car maker? They formed this partnership a decade back in time. Breitling Watches joined hands with Bentley in 2002 – 2003 season for creating the dashboard clock of their legendary Continental GT. Soon, this Bentley car won the top two prizes at Le Mans and secured its place as the fastest from its house. Again, Breitling Watches created a limited edition watch to celebrate the occasion. This was the beginning of a solid partnership.
What all features of the watch are inspired by the Bentley? The bezel featuring the knurled design is a good example of this inspiration. Its design is based on the radiator grilles of Bentley cars.
Breitling watches & Bentley motors will celebrate a decade of excellence
10th anniversary of this partnership is an occasion for celebration. Breitling Watches is launching three new chronographs to mark the event. The watchmaker is using in house crafted watch movements to power these special edition models.
The Bentley B06 that is worn by David Beckham in the ad campaign is highly accurate and is certified by COSC.