Revisiting the Bell & Ross BR01-94 Pro Titanium Carbon Fiber, a Mammoth Watch!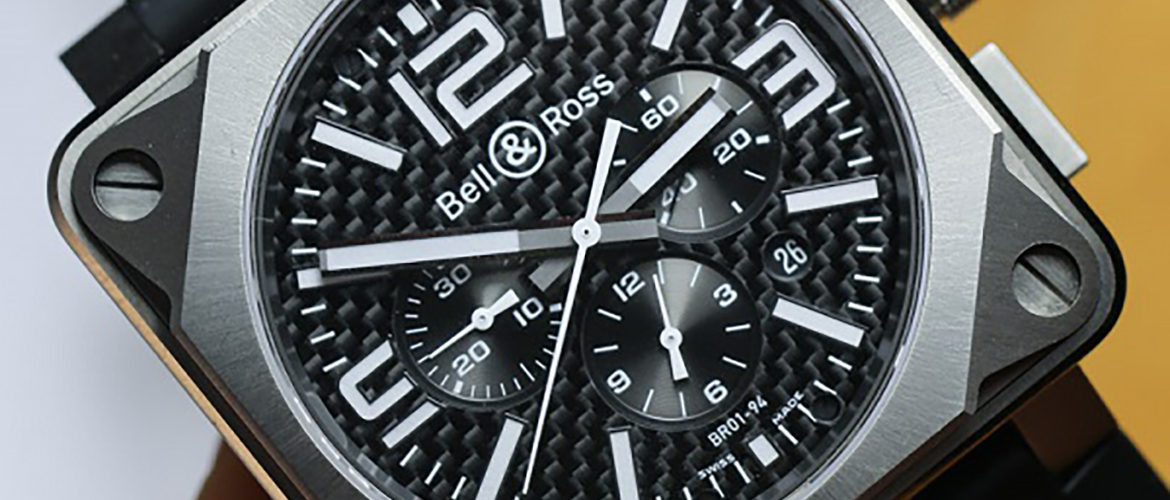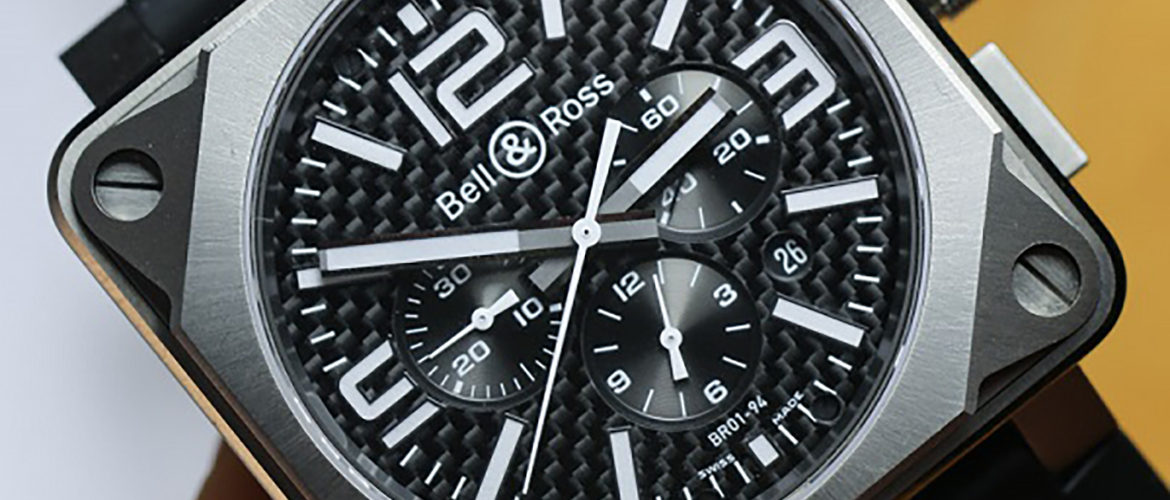 Bell & Ross are known for being a pilot's best friend
Bell & Ross is a luxury watchmaker known for the whimsical creations from their stable. The square BR01 is a watch collection from the firm that is noted for various reasons. The similarity of its pro version to that of timepieces seen in cockpits helped it to gain market presence. Later, Bell & Ross came out with various versions of the BR01 by experimenting with the color schemes, themes etc.
The BR01-94 Pro Titanium Carbon Fiber watch was originally launched in the year 2009. Here, Bell & Ross chose to create the watch case with titanium and the watch dial with carbon fiber. The watchmaker was trying to gain horologists who love either one of these materials. At the same time, they were aware of the legibility issues associated with carbon fiber dials. So, they opted for using lots of lume on the huge watch hands as well as markers to get over the problem. In the end, the results were good. Of course, Bell & Ross was never planning to design a daily use watch. Thus, the collection is particularly good for certain special occasions.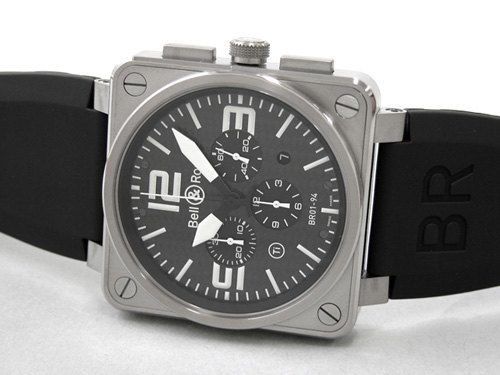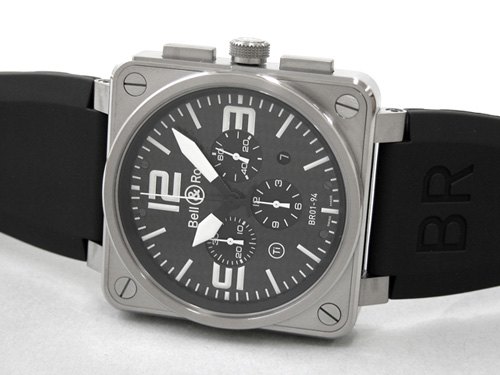 The Bell & Ross BR01 46mm collection is probably the most well known from the stable
Bell & Ross cut the corners of the traditional BR01 and came up with a second square shape on the watch dial at 45 degree angle. At 46mm in diameter, this is a big watch. Being big does not mean that the watch is a heavy one. The light weight nature of platinum is responsible for this. If they create it in steel, it can become too heavy for some people. Bell & Ross do offer you a matte gray dial option in place of the carbon fiber one.
The Bell & Ross BR01-94 Pro Titanium Carbon Fiber has much smaller movement than its case. Obviously, they gave more stress to the looks of the watch than its movement. Bell & Ross created the watch with an ETA 2894 automatic chronograph movement.
Even though this Bell & Ross watch is 4 years old, people nowadays still view it as a stunning timepiece
At a cost of $7,500, this creation from Bell & Ross is like an extinct species. The watchmaker is no longer producing the BR01-94 Pro Titanium Carbon Fiber. If you really want to own one of them, you would have to look for a used one available through sellers who specialize in the activity.
All in all, the watch is a whimsical creation from Bell & Ross that was appreciated by its customers at the time, 2009, when it was originally launched. It's time has passed and is no longer a preferred item in the market.