Breguet Watches: Inventors of the Tourbillon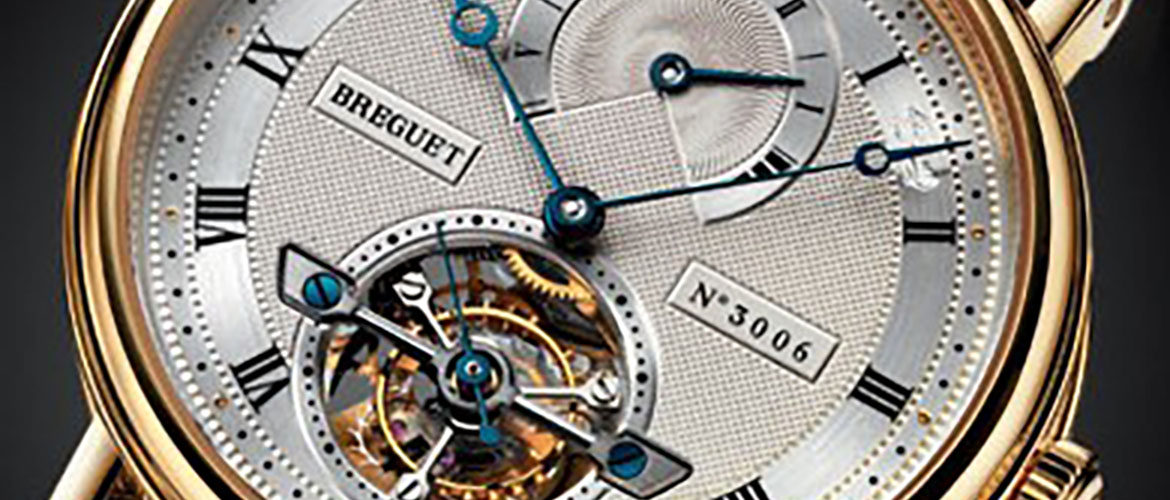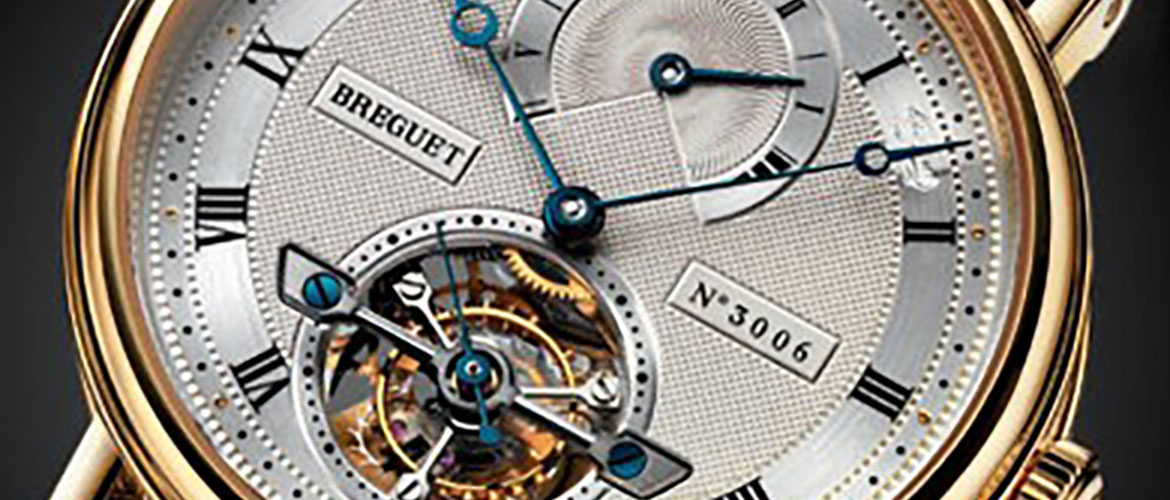 History of Breguet Watches
Breguet watches have a very rich history that includes many "firsts", but undoubtedly the most exciting thing Breguet watches have brought to the world is the very first tourbillon.
In the late 1700's, wristwatches were still unheard-of. Instead, people who could afford to kept time with a pocket watch. Although these pieces could tell the time, they had a lot of problems with accuracy for a variety of reasons. This might not have been considered a problem if accurate watches were not so crucial to marine navigation and sporting events that were popular at the time. For Abraham-Louis Breguet, the problem of gravity's effect on the escapement was of the utmost concern. In order to make Breguet watches better, he needed to make them more accurate, but at the time there was no way to do this.
Breguet Watches are Known for Prestige
After years of hard work, he created the first tourbillon, a feat of Haute Horlogerie that shows exactly what makes Breguet watches some of the most prestigious timepieces a person can own. What he came up with was the tourbillon, or "whirlwind", a device that rotates the movement so that gravity doesn't pull it in any one direction for two long. Although it isn't so necessary in today's watches, it is often included in mechanical pieces as much for its stunning grace.
As would be expected, many Breguet watches today still have tourbillons included, most of them exposed through the dial or case back so that watch connoisseurs can watch its alluring spin. For instance, the Tradition collection features watches that expose as much of the movement as possible, with a miniature dial that is, on most models, at the twelve o'clock position. On some of these watches, the dial is positioned lower, at seven o'clock. The tourbillon is nearly the size of the small dial, and its position at two o'clock makes the tourbillon and dial faintly reminiscent of the sun and moon. In Breguet watches, as well as other watches, the materials used for the tourbillon and the visible parts around it can make a big different in how the overall look of the watch turns out.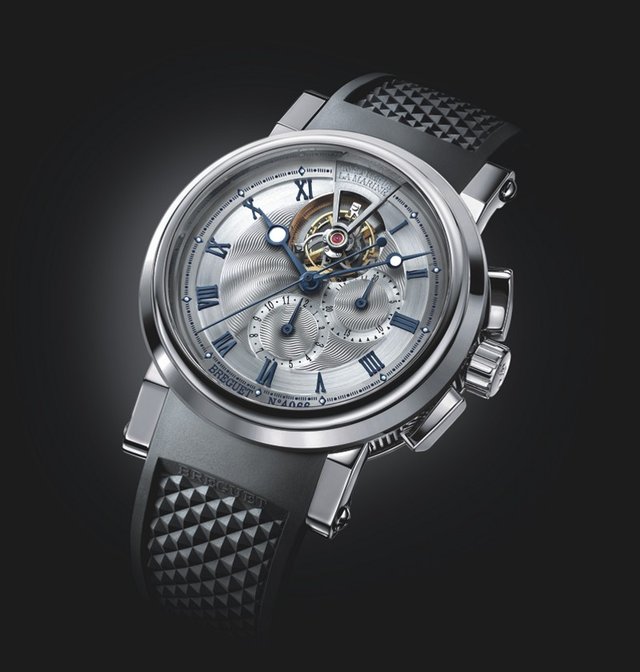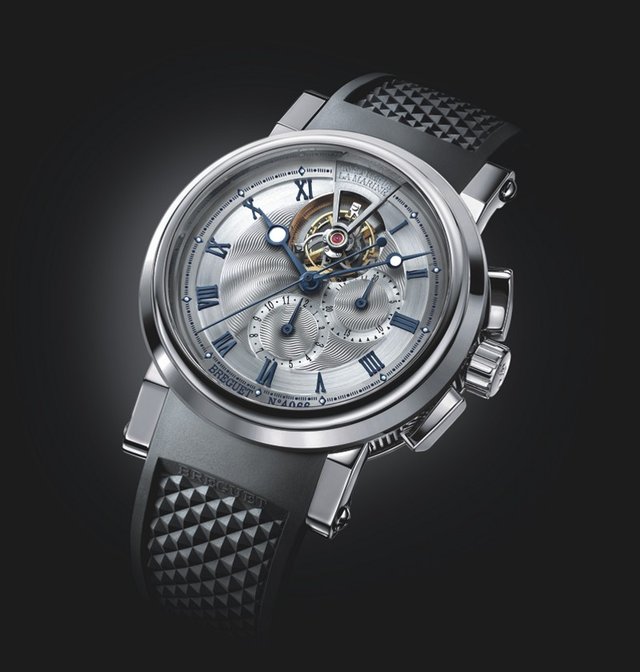 Breguet Watches Still Innovate in the 21st Century
Breguet watches often contain other complications as well as tourbillons. In their Classique Complications collection, there are several models that have all sorts of complications, from tourbillons to perpetual calendars and in many precious materials. One model in this collection even has two tourbillons on it. Even the one series of Breguet watches that is tonneau-shaped, the Heritage collection, has at least one model with a tourbillon.
Though the problem of gravity's effect on the escapement isn't really an issue with today's wristwatches, the genius of the tourbillon is widely appreciated by watch lovers, both for its mesmerizing whirling and the superlative craftsmanship it takes to create it. Breguet watches, with or without the tourbillon, continue this tradition of innovation and beauty today.