Chopard L.U.C Engine One Tourbillon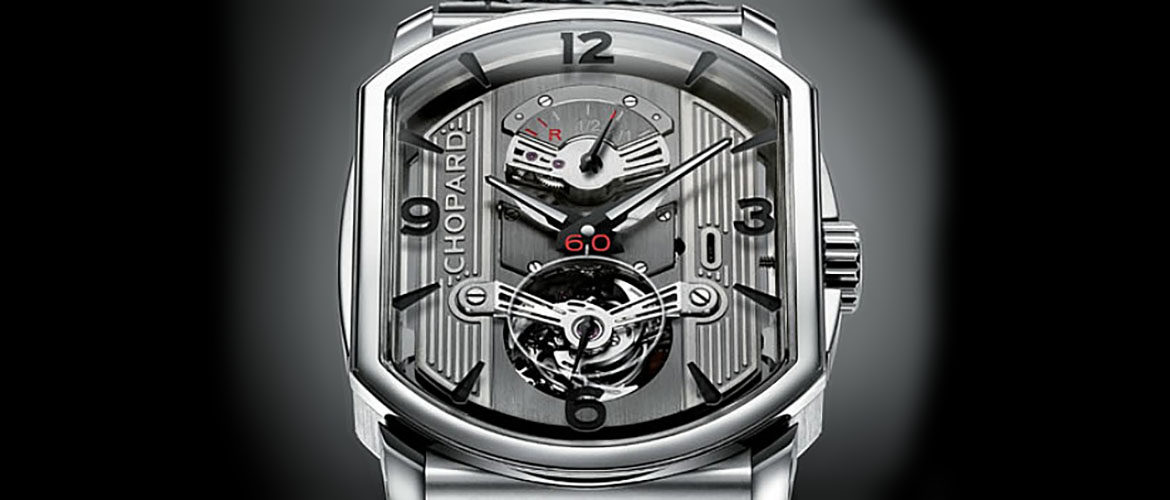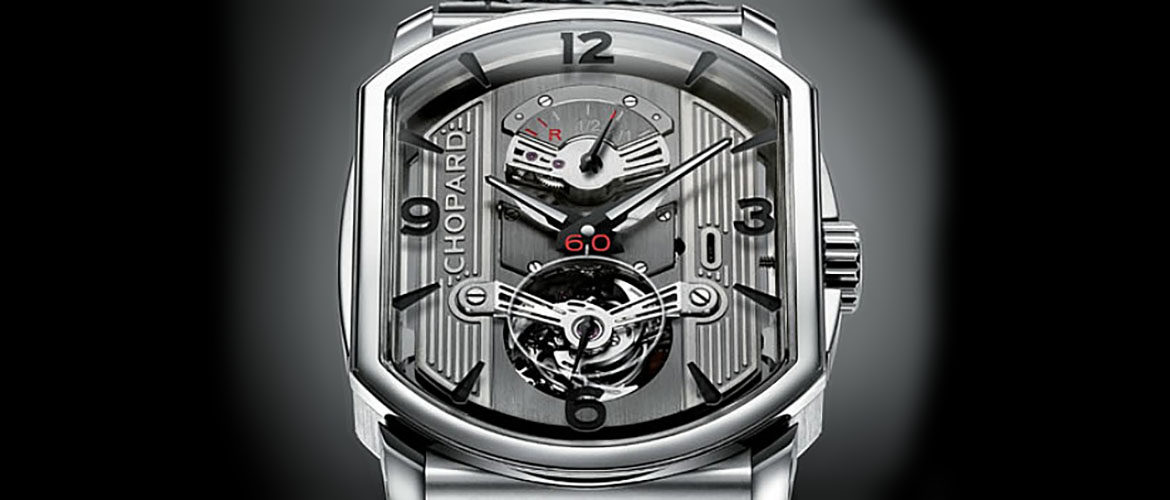 Men in general are known to be attracted by cars and the mechanics of how a car engine generates its movement. Most of them would love to get their hands dirty by getting a feel of the engine and thus understand how the car's movement is happening. Are there any watches that resemble the mechanics of a car and thus allow you to understand the concept without getting your hands dirty?
The Chopard L.U.C Engine One Tourbillon is a watch that has a lot of similarities to a stylish car engine sitting in its body. The various details incorporated in to the car design help a watch lover to get indulged in it more. This watch is running its operations with a L.U.C. Caliber 04-01-L movement.
Cars are not something new to this watchmaker and they have been associated with vehicles for a long time now. In fact, they were the sponsors of Mille Miglia for a period of little over two decades of time. Karl-Friedrich Scheufele, a president of the firm is known to drive either a classic Ferrari or Porsche, and also seen with his buddy Jacky Ickx, who is a well-known race car driver himself.
All these exposures in to vehicles helped them to come up with the watch design with its inspiration based on an octane. And, you are definitely going to enjoy the concept design and could be a bit intrigued by its uniqueness coefficient. The brand name, Chopard, is written like the brand names are typically written on cars. The details that are incorporated with the desire to remind it of those on a car are certainly going to please car loving watch lovers. The power reserve indicator is created just like a fuel gauge with red color to denote low power.
The tourbillon carriage is definitely going to please the people who appreciate the complexity associated with its creation and also the joy of watching it in action. Chopard proves their mettle yet again and are highly likely to please their customers.
The use of Arabic numerals (for 3, 6, 9 and 12) and elegant batons (for the remaining ones) to denote hours adds to the intrigue of the watch. They are etched on antireflective material coated and black tinted sapphire crystal and this makes it comfortable on your eyes. Again, these hours are created so as to generate an illusion that they float above the car engine.
As is the case with all other L.U.C. models, Dauphine fusée hands are responsible for indicating hours as well as minutes. An additional seconds function can be seen above the tourbillon section.
The limited edition model watch has various versions available in it. They are created with titanium and the brushed titanium version is especially pleasing on your eyes. They are creating only 150 numbers of this version in order to honor Chopard's 150th birthday.
At a length of 44.4 mm and a breadth of 35.4 mm, the watch fits well on your wrists. The smaller size and design of the lug makes this even more comfortable on our wrists.