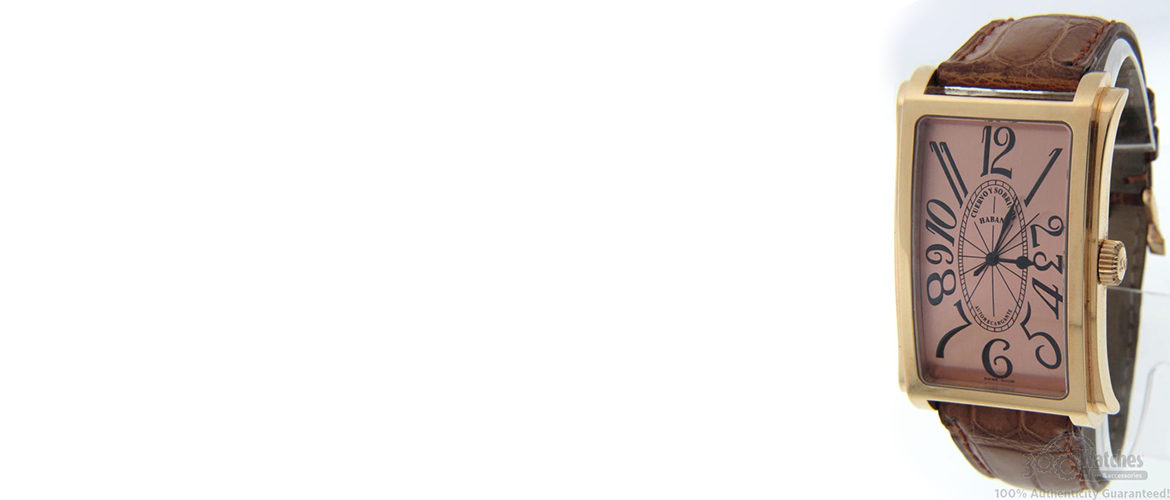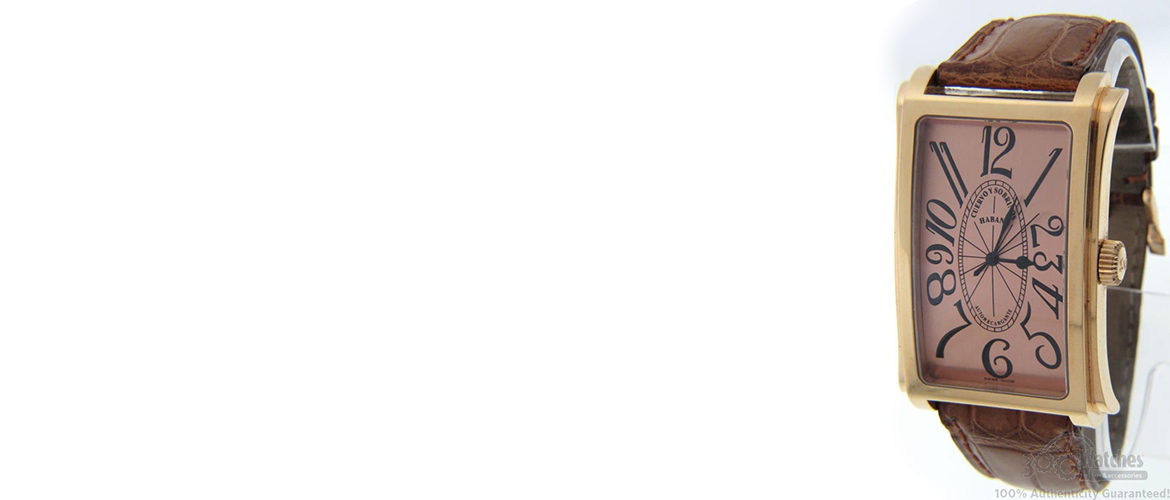 Cuervo y Sobrinos originated in Havana, Cuba, but it found a way to compete head to head with Asian and Swiss watches.  Their first store was located on the Fifth Avenue in Havana, Cuba, back in 1882.  In there Armando Río y Cuervo, together with his nephews, created fabulous luxury watches that combined elegance, aesthetics and proportion.  We must make clear that these watches had a Swiss machinery.
Back in those days Havana was very popular and was visited regularly by many celebrities and personalities, and the fame and fortune of these watches quickly expanded. The watches were recognized for their close attention to detail and for their use of fine materials such as gold, leather, sapphires, stainless steel and diamonds.
The Cuban revolution of 1959 put a stop to this fame and luxury. The new government took over the company and the workshop stopped their production of luxury watches.  Years later, the founder of the brand, Don Armando Rio, passed away without heirs.  Sadly the excellence of these timepieces seemed to be lost, but Lucca Musumesi, an Italian businessman arrived in Cuba to change that.
He visited the workshop, and discovered drawings, diagrams, sketches and inconclusive designs. He decided to buy the company and then took the sketches to Switzerland, where he commissioned expert Swiss watchmakers to create and finish the beautiful designs he found.  Cuervo y Sobrinos was reopened by Lucca Musumesi in 1997.
The company was literally reborn, and the customers went crazy over the watches.  Their fame expanded beyond boundaries and the interesting timepieces were sold internationally. One of their most famous collections was the "Esplendidos" (Spanish for splendid).  This was an innovative collection based on the architecture of Havana. The watch included a chronograph and featured a rectangular case with a leather strap and golden hands.
The "Robusto" (Spanish for robust) collection is a sports watch with a perpetual calendar, a chronograph and a tourbillion.  These watches are unique in more than one way.  We advise that you check them out.