Girard Perregaux Hawk Watches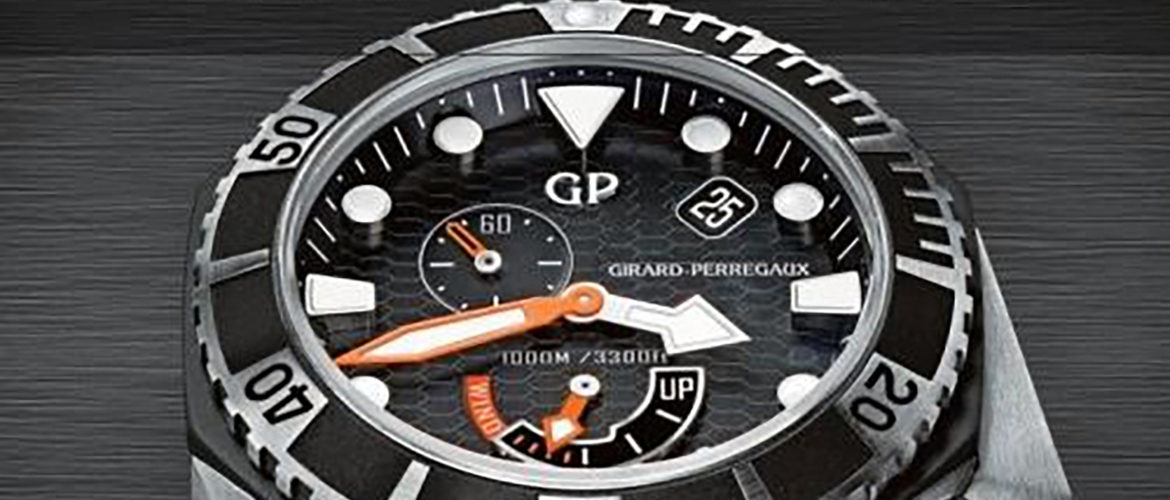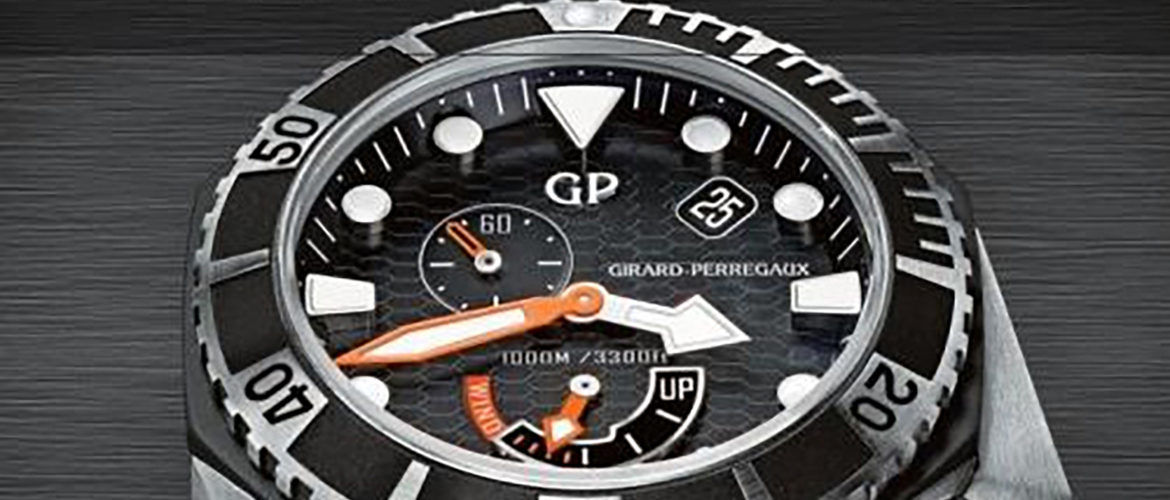 Girard Perregaux tends to focus on exquisite luxury pieces rather than sport watches, but that doesn't mean the brand doesn't know how to do it right. You've probably seen some of their sports watches, but they generally don't seem to promote them like the luxury ones. Now, it looks like they could be turning this around with two new sports watches, the Sea Hawk and the Chrono Hawk.
The Sea Hawk is, of course, a dive watch. Its design is a lot like that of the older watches that were also called Sea Hawk. There are a few different versions, but they have the same basic look, just different materials and colors. The dial has a texture like mesh or flattened honeycomb.
The minute hand is orange and sword-shaped, with a bright strip of luminous material used on it. The hour hand is a fat steel arrow, also very bright. Together with the large, luminous shapes used as hour markers, the hands make the watch very easy to read in the dark, which will be quite necessary if you ever take this watch to its maximum depth of 1000 meters.
There is an aperture for the date between one and two o'clock. At roughly ten o'clock is a sub-dial for the seconds. This is kind of a nice addition, except that without any lume, it might be hard to read while deep under the water, or in another dark place. There's also a power reserve indicator at six o'clock, with a luminous arrowhead to help you read it.
The Chrono Hawk's design is pretty similar to the Sea Hawk, but with obvious differences. The mesh dial is still present, and the look of the case is very similar, but many of the features of the dial are different. Although the two watches have the same base caliber (GP3300), the movements have different functions to fulfill, so there is great difference there as well.
The chronograph has two sub-dials, one for seconds, at three o'clock, and a 30-mintue counter at nine o'clock. It would have been nice to have a power reserve indicator, but it might have overcrowded the dial.
The dial itself is deep, like a cake dish, and each hour marker is a slanting trapezoid shape with a strip of lume on it, sloping from the sides of the pan down to the honeycombed surface of the dial. Also on the sides are Arabic numerals for every five minutes and a chapter ring. The second hand is a long, thin black needle with bright orange on its tip. The minute hand is pencil-shaped, while the hour hand is more like a wide sword. Both have luminous material on them, while neither of the chronographs has it at all.
These watches are both pretty awesome, overall. It's also great that they decided to offer them both. For one thing, it's good to see sports watches from Girard Perregaux. In addition to that, it would have been less appealing if they had just stuffed a chronograph into the diver. This could be a sign that Girard Perregaux is getting more interested in selling sports watches.