HG Contemporary: A Fine Art Gallery for Every New Yorker to Attend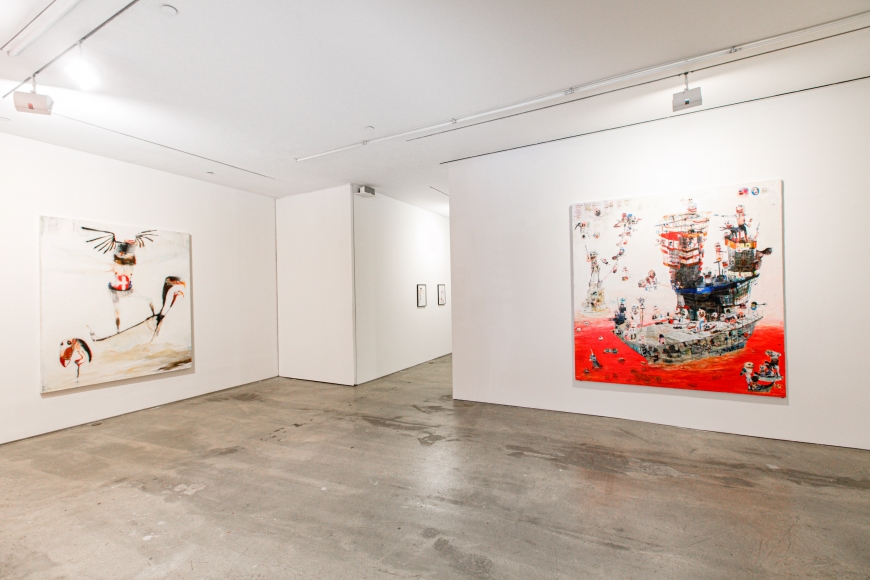 An outstanding figure in the world of art, Philippe Hoerle-Guggenheim, has brought his keen sense of style to life in HG Contemporary, a fine art gallery that has created a reputation for hosting artists from around the world. Hoerle-Guggenheim's unique ability to capture the originating talent and a passion for innovation and experimentation has shaped his vision of art, teaching him the synergetic ways of the world. As a result, his gallery has its own personality that is complemented by the diversity of artists known for breaking barriers in contemporary art. With a strong focus on detail and aesthetics, Philippe Hoerle-Guggenheim has vowed to provide a space for the works that evoke emotions, including those by up and coming artists who have talent but lack experience or have yet to build a name for themselves.
Now considered one of the top NYC galleries, HG Contemporary started in the heart of the Big Apple in 2015, stirring up and sparking anticipation among creators of all types. When opening his fine art gallery, Philippe Hoerle-Guggenheim pursued the goal of creating a home for contemporary art, one that would bring artists, collectors, and enthusiasts alike into its walls. Works by RETNA, Dalí, and Iqbal are among the most well-known displays that have been part of the gallery's collective vision. HG Contemporary now has branched out with 2 new locations, one in Napa Valley and the other – in Madrid, with the goal of globalizing the outreach of groundbreaking artists and pieces.
Unlike others, this fine art gallery thrives on impact, choosing to give a home to exhibits that cause audiences from all walks of life to think outside the box, stretching the borders of 'traditional' art and evolving their thoughts in the process. There have been talks of branching out further, with hopes to spread works by talented individuals beyond their current locations.
Fans of diverse and unique exhibitions will want to keep a close watch out for the upcoming exhibits, sure to please as always. The current exhibition at HG Contemporary is 'I was Present' by Tim Bengel, one of the most famous, influential, and important German artists of his generation. It runs at the gallery through November 11, 2019. There seems to be no end to the impacts of the exhibitions made possible by HG Contemporary, with Philippe Hoerle-Guggenheim himself claiming, "the best is yet to come."