Kisai Uzumaki Analogue Watch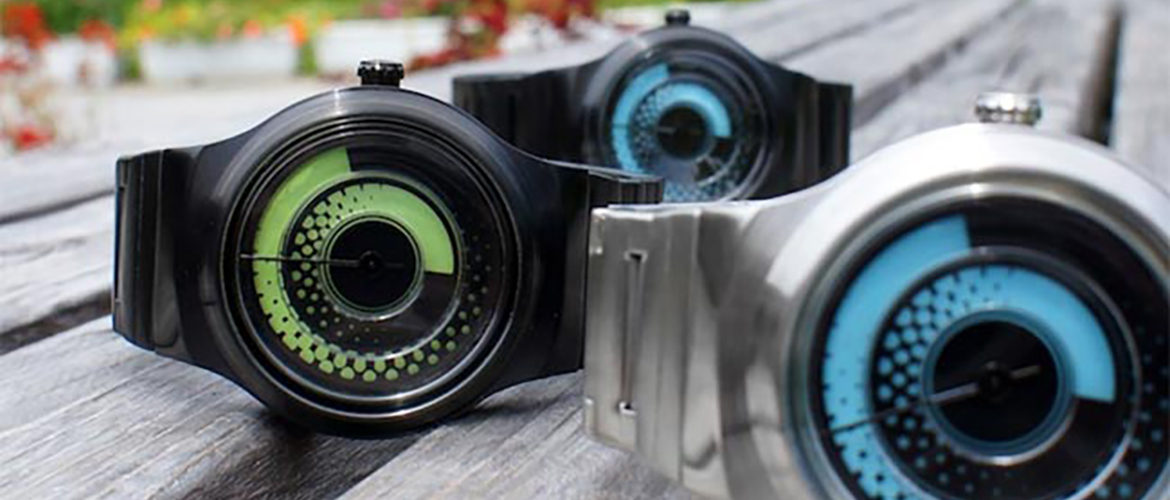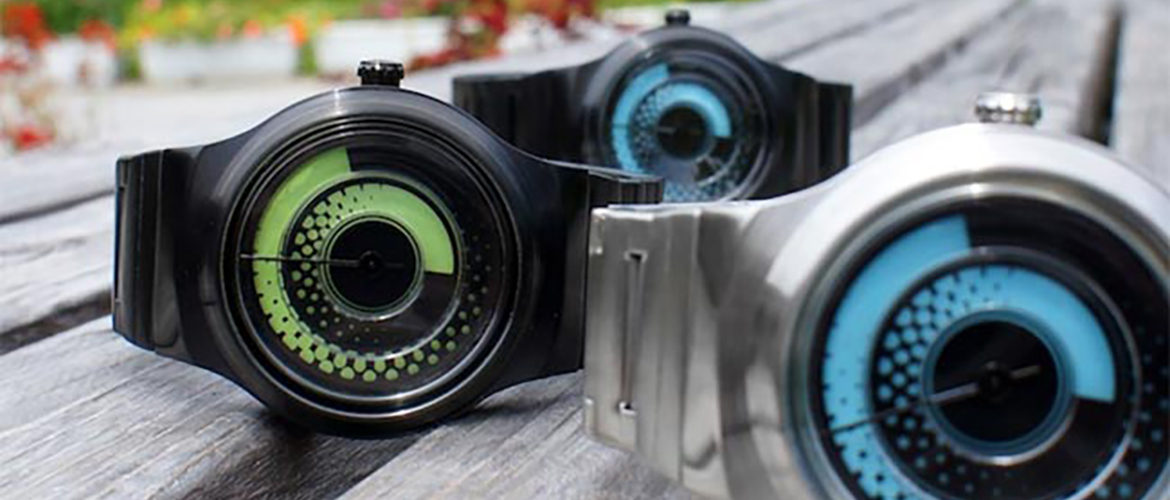 We love haute horology and luxury wristwatches, but sometimes find ourselves admiring unique, and usually inexpensive, time pieces. These fun wristwatches add to our usually quirky collection. They stand out to admirers of horology because they are so different. We stumbled upon one of these fun finds, and know that if you enjoy collecting as much as we do, you'll want to check out this watch.
Kisai Uzumaki creates unique, analogue wristwatches that tell the time in a way that we have never seen before. The name means "Whirlpool" in Japanese, which happens to be the inspiration behind the Analogue wristwatch. The watch is a unisex model with a high-tech look. Different material options are available; from stainless steel to black rubber. The dial is the intriguing part of this piece. It is composed of swirls that light up with color to tell the time.
The swirls are technically circular sub-portions of the watch. There are three; the outermost tells the hours, middle tells the minutes, and innermost is where the single dial hand is positioned. The circular portions fill with colored light that tell the time. They leave behind a patterned trail which adds to the artistic and aesthetic appeal. The crown on this watch doubles as pusher. When pushed, the dial lights up from the backlight, making it an ideal night time companion. Conveniently priced around $150.00, this is a Japanese watch that makes reading the time easy and beautiful.