The Legendary Rolex Albino Daytona Ref. 6263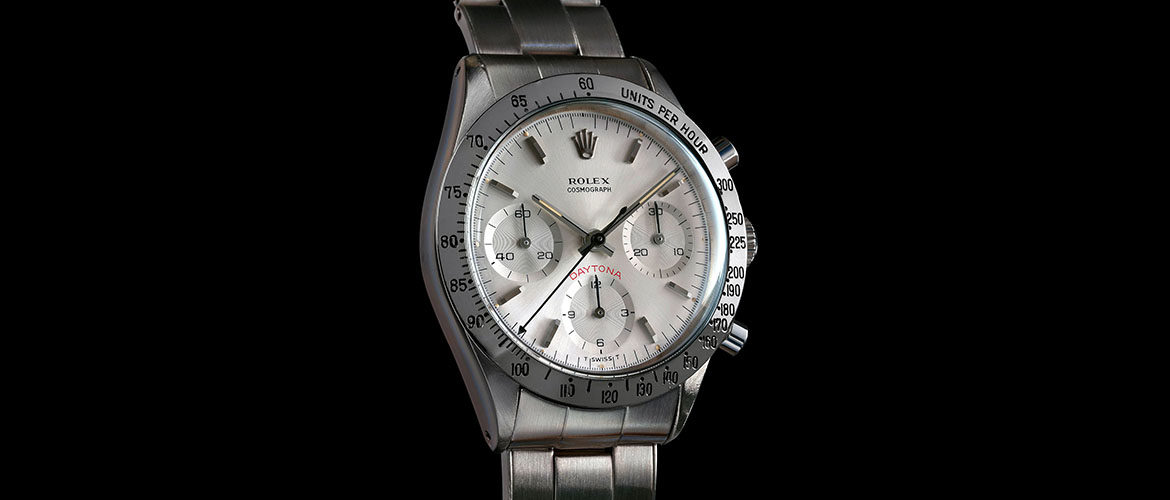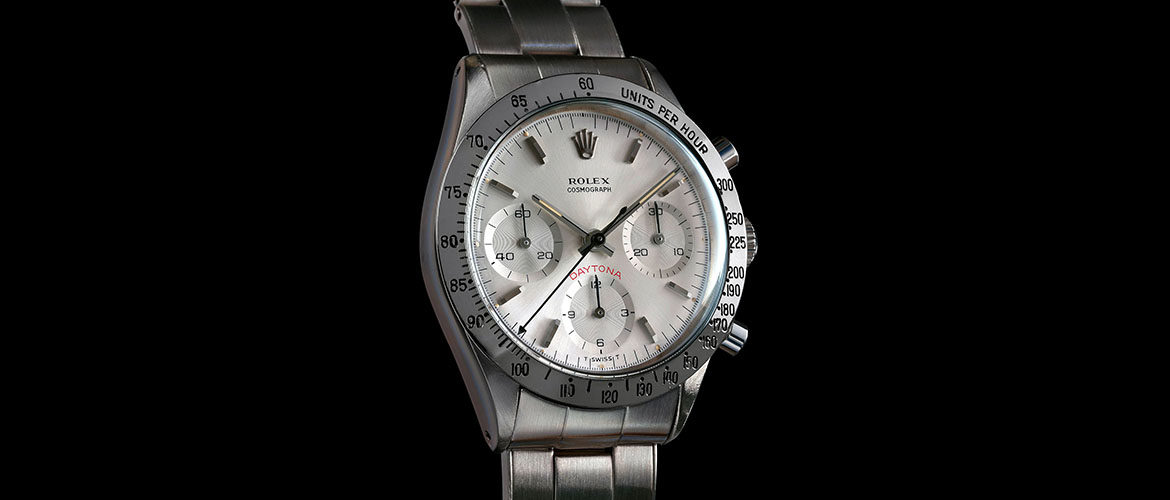 Rolex watches will always be pleasures to look at, no matter the age
When it comes to high end watches, Rolex is a name that has a special place in horology. There are many Rolex watches that are cherished even half a century or more after they arrived in to the market. Some of these vintage models are still fetching premium prices in used markets. Rolex watches with a history of association with any celebrity are known to sell for atrociously high prices in auctions.
Eric Clapton's name is associated with a limited edition Rolex of only three pieces. In 2008, it was sold for roughly half a million dollars! That was ten times the price the same watch fetched a decade back. The model that we are talking about is the Rolex Albino Daytona Reference 6263. With this half-million dollar fetching Sotheby auction, the future of vintage Rolex watches changed forever.
Was that the highest priced Rolex watch ever sold? At that time, this was the second highest price fetched by a Rolex. There was another Rolex that fetched an even higher price. Since 2008, there are many Rolex watches that were sold for a higher price than this amount.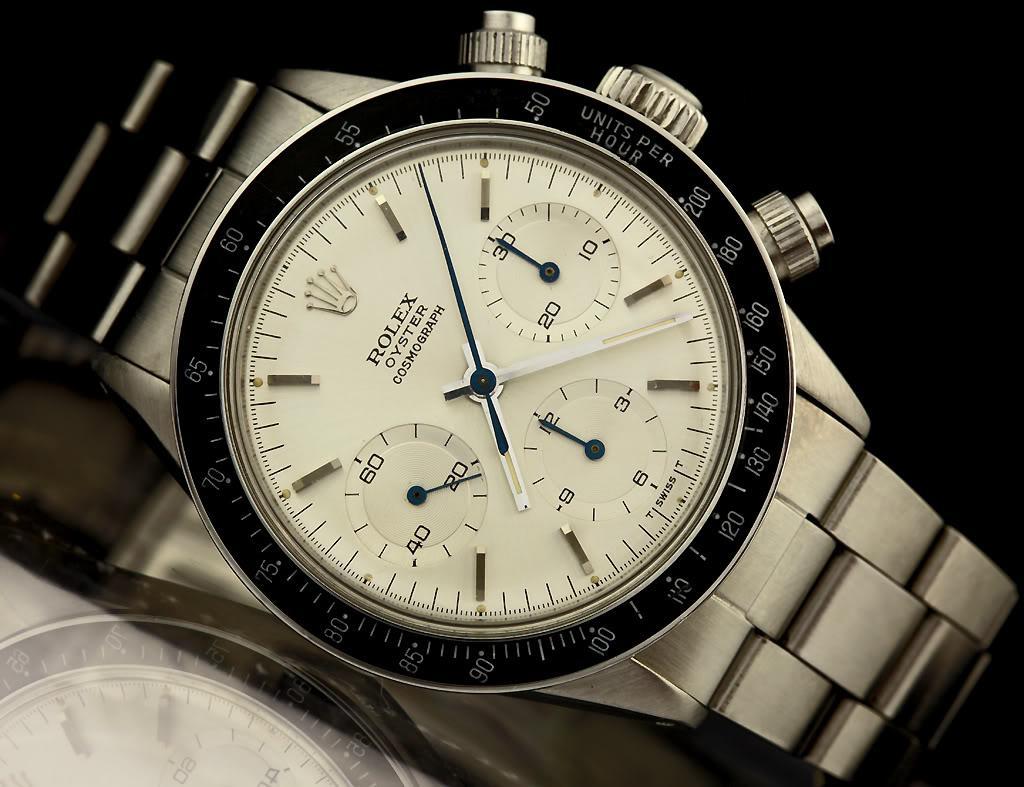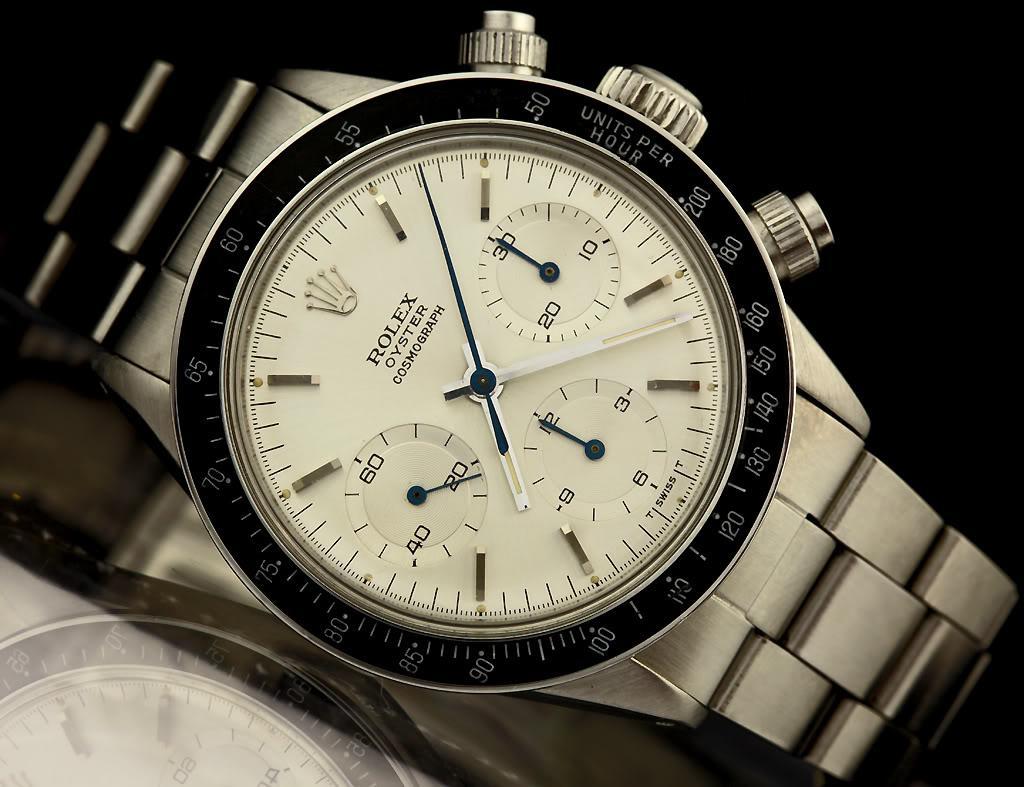 Rolex watches sell for high prices wherever they go
Why did Rolex watches call it an Albino? The color of the watch dial is responsible for this name. It had a pure silver dial and was the only piece available in the market at that time.
Recently in 2013, there was a news item about another Rolex Albino Daytona Reference 6263 changing hands in a private auction in New York. It was a very well maintained watch and was sold for an undisclosed amount. As the auction was a private one, we have no chance of learning about the actual price.
When you rate vintage Rolex watches, the Albino belongs to the best among them. It belongs to the same category of haute horologic creations like the gold Oyster Paul Newman which was recently sold at another auction for $800K or white dial GMT Master or the white dial Explorer. The extremely rare nature of these Rolex watches make them even more precious.
Rolex watches has a unique charm, especially the vintage ones
What is so special about the Albino to gain such a price? If you look at Rolex watches that belong to the same category, you can easily find a similar model for roughly $30,000 or so. The Valjoux watch movement that is powering it is seen in many other watches that can be even purchased for $3K. The celebrity association, rarity, vintage nature of the watch, brand value etc. add to its charm, and thus the price as well.