Richard Mille Watches Creates a Limited Edition RM 030 for North and South America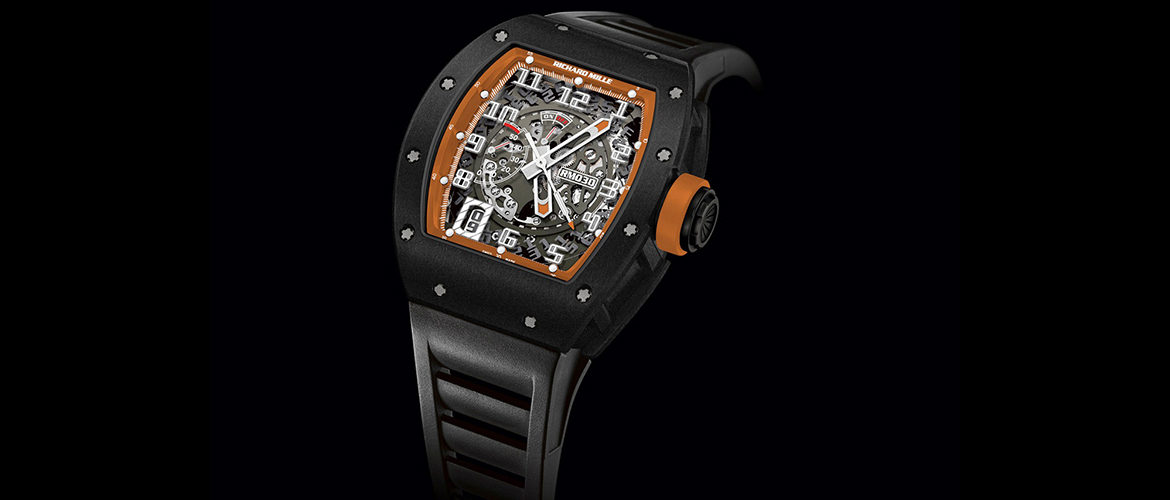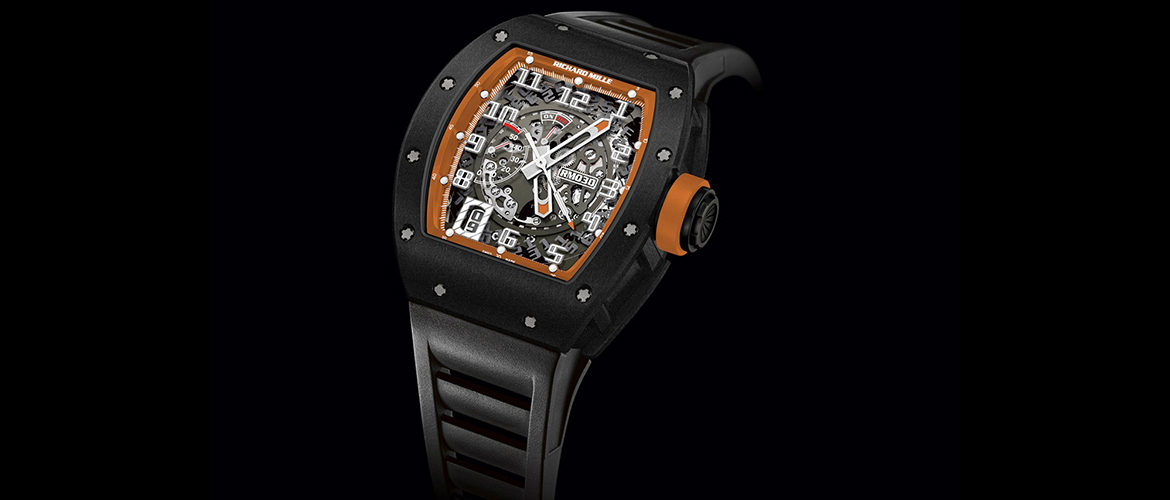 Richard Mille watches never forget their customers in the Americas
When it comes to luxury in horology, Richard Mille Watches is one among the best in the industry. The fact that many world famous sporting legends wear the creations from this watchmaker is a testament to the quality as well as aesthetics followed by the firm. When it comes to endorsing Richard Mille Watches, Yohan Blake and Rafael Nadal are two of the prominent names that come to our mind immediately.
Now, Richard Mille Watches is coming up with a new watch exclusively for the Americas. That is right; this watch would be available only in North and South America. The model christened RM 030 Americas Limited Edition is available only in the exclusive boutiques of Richard Mille Watches in North and South America. Again, they are creating only 30 pieces of the model at $ 135,000 each.
When you look at the other watches from the brand, the RM 030 is one of the least complicated pieces. Still, Richard Mille Watches is able to do full justice to the expectations of their ardent fans. One of the noteworthy features of the watch is the decoupling mechanism. When it is fully wound, it acts pretty much like the clutch of a vehicle and disengages the winding rotor. This prevents the twin barrels from getting overwound.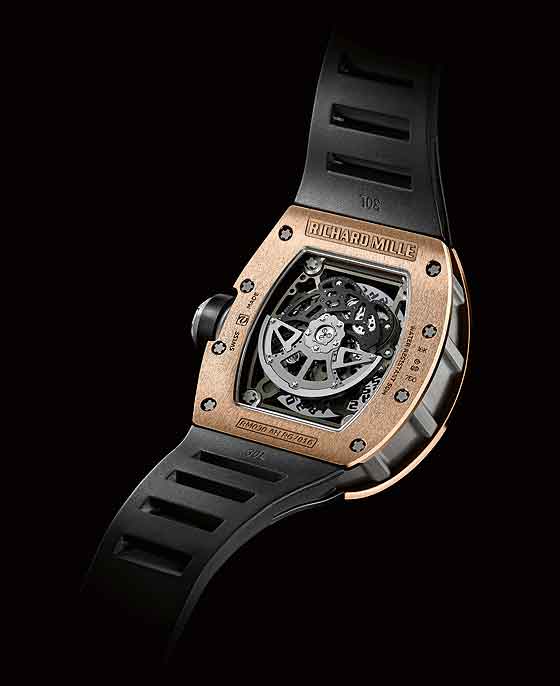 Richard Mille watches new timepiece is not as complicated as previous models from the stable
Originally, Richard Mille Watches came out with the RM 030 a couple of years back in 2011. The latest model for the American continents is a version with the decoupling mechanism as the major feature. This is a feature of the automatic movement that is unique to it. Thus, the risk of the power supplying barrels getting over wound is taken out of the equation. Whenever the barrels become fully wound, this mechanism become active and disconnects the rotor and winding device.
Richard Mille Watches created an on/off indicator and a 55 hour power reserve indicator on the dial. Thus, you can look at the on/off indicator and see if the watch is being wound or not. Whenever the watch is fully wound to 50 hours of power reserve, it stops the winding process. Now, it will start the winding activity only when the power reserve drops down to 40 hours.
Richard Mille watches goes out of their comfort zone using "Carbon Nanotubes" for their new timepiece
Unlike in the past, Richard Mille Watches opted to create the RM 030 Americas Limited Edition with the new material called carbon nanotubes. Historically, the watchmaker is known to prefer materials like gold, white gold, titanium etc. The primary result of using the new material is the much lower weight of the new watches.