The New Rolex Day-Date with Yellow, Everrose and White Colored Dials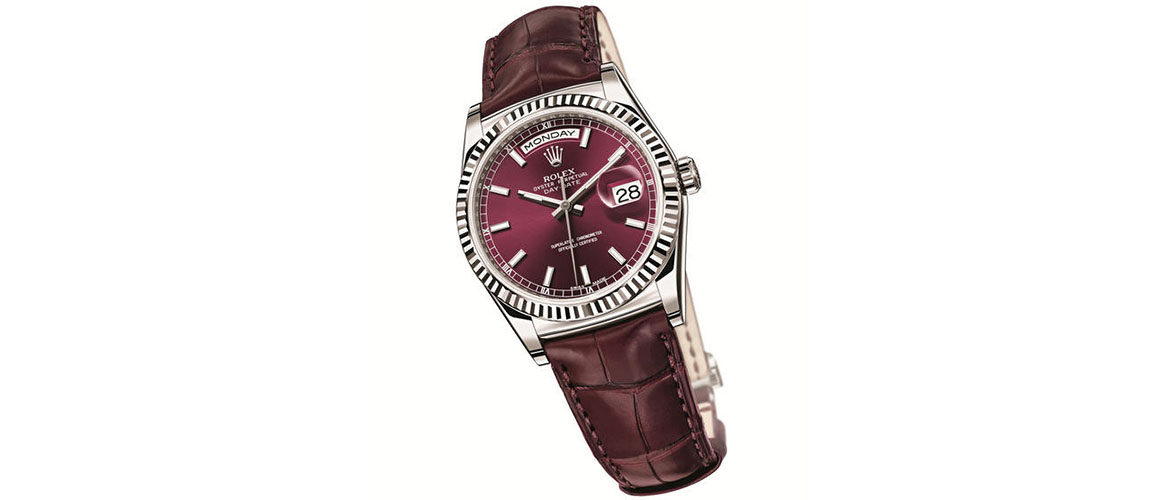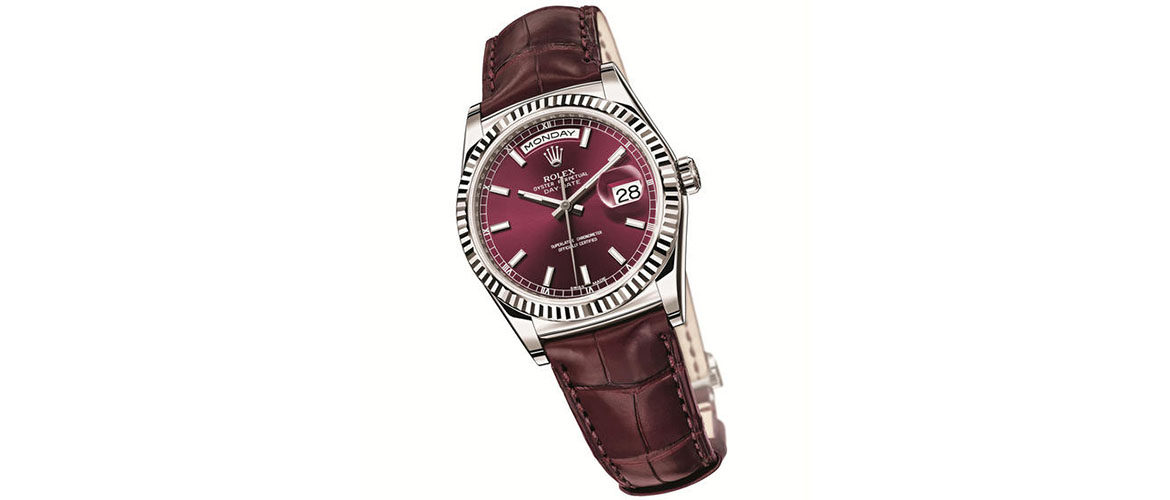 Rolex watches make a statement wherever they go
Rolex watches always create waves at Basel World watch and jewelry show. The story was the same in this year too. They unveiled the GMT-Master, Cosmograph Daytona and the new line of Day-Dates at the event. The Day-Dates from Rolex Watches have been around for a while now. But, they never came out with leather straps or colored dials before. At Basel World 2013, Rolex watches offered you a chance to own this never before seen combination.
What is the big deal about the colored Day-Date in matching leather straps? For one thing, it brings the price down significantly. Now, you can own an authentic Rolex Day-Date with colored dial and matching leather strap around $ 20,000. Is that a good deal for a Rolex? Rolex Watches created this model entirely with gold and thus this high price is fully justified.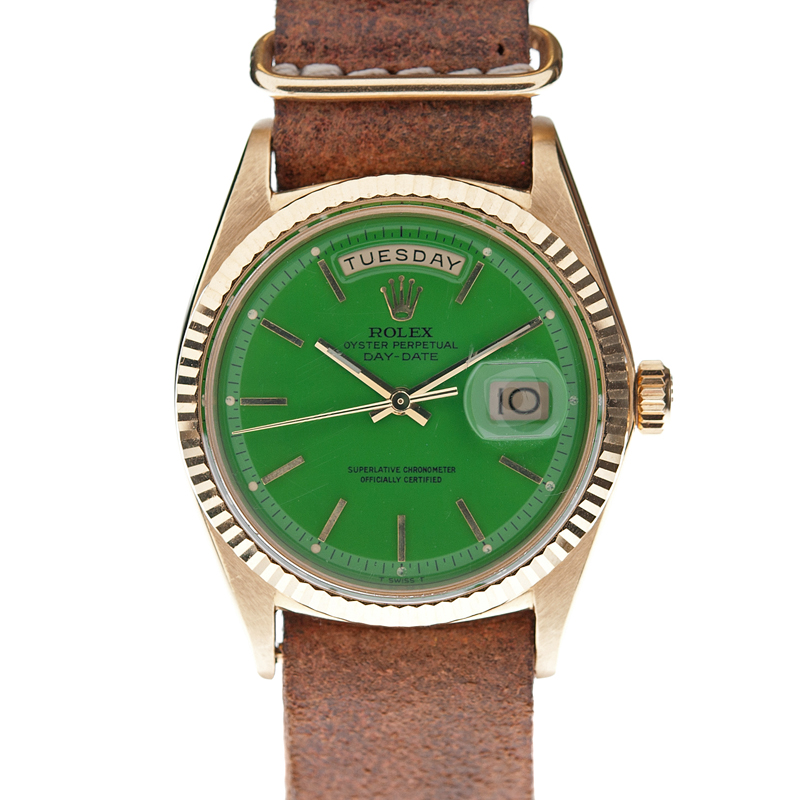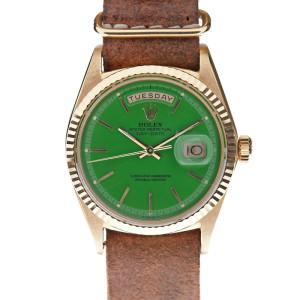 Rolex watches colorful dials stay true to current times
Stella dials were a trend in the 70s where solid enamel (which is known to crack and affect the perfection of those models) was used to give color to the watch dials. Some of you who wear Rolex watches on your wrists may not believe the colors used in those models. In the recent times, this watch model gained quite a following among collectors and has been fetching them good prices in used watch markets and auctions. The owners of these collectible watches were mixing it with third party leather straps to suit their color preferences. As the original Stella models came with metallic straps alone, there was no option for them to use authentic straps from Rolex Watches. Now, the legendary watch maker is putting an end to the situation and providing authentic watches with colorful dials and matching leather straps.
Rolex watches brought back tradition with these beautiful timepieces
At Basel World 2013, Rolex Watches introduced six Day-Dates with really colorful dials. The watchmaker succeeded in giving the dial and the leather strap a matching color shade. Staying true to the current times, Rolex Watches gave the model a better look than what the Stellas had. They did not go for enamel to provide the color to the dials. But, the end product does have a nice finish to it. You can wear it with your favorite casual dress items.
What are the available colors for the new Rolex Day-Dates? You can choose them in white, yellow or everrose gold. The asking price for these models would range from $ 22,600 to $ 24,000. Even though some watch lovers may have reservations about bright colored dials on Rolex watches, this collection is likely to sell well.