Rotonde de Cartier AstroCalendaire – New Definitions of Time and Space!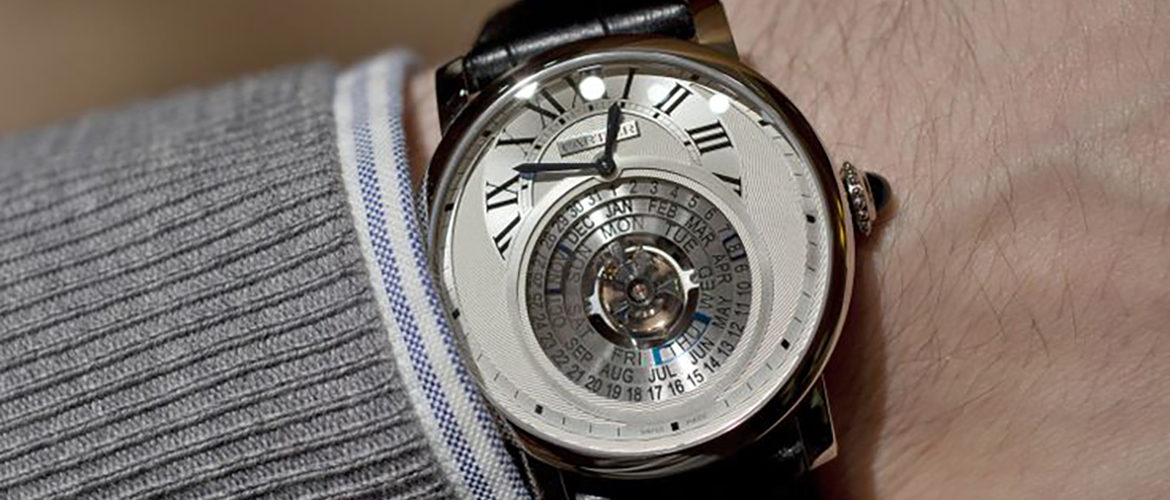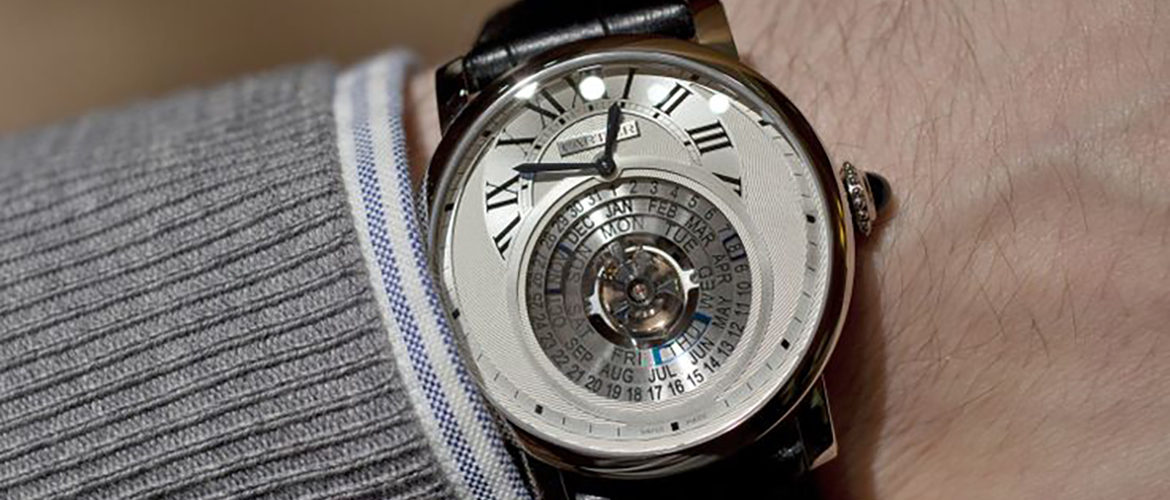 The Cartier watchmaking brand surprised the worldwide community at the end of 2013 by a breathtaking model with a highly original design – Rotonde de Cartier AstroCalendaire. More than half a year has passed, and this watch model is still a hot point for discussions among journalists, experts of luxury watches, and fans of stylish chronograph watches for men.
The Rotonde de Cartier AstroCalendaire watch model indeed fits the characteristics of a hallmark of technical creativity. Moreover, this model is completely original in terms of presenting the innovative timekeeping technologies in this class of luxury watches. This model has a 45mm-wide perpetual calendar made of platinum; this calendar's functions include time, day, date, and month tracking with the flawless movement of the Gregorian calendar. Moreover, this wristwatch is unique in terms of organizing its multiple functions: it has a ground-up design, with each new dial located a bit higher than the previous one, arranging the dial in a weird, enchanting cone-like composite form. The resulting design arrangement is not only beautiful but also highly functional, with a reported 85% gain in contrast to previously produced perpetual calendars. The Rotonde de Cartier AstroCalendaire represents a highly intuitive display that even the most sophisticated watch experts will adore.
Obviously, the major unique feature of Rotonde de Cartier AstroCalendaire is its multi-tier perpetual calendar that is situated not at the center of the dial, but is shifted downwards. The eye-catching tourbillon of this watch is surrounded by several consecutive circles, each dedicated to the day, week, and month indicators. The month and date data are also displayed in a fancy manner along the perpetual calendar of this splendid luxury watch for men. Some experts correlated the tiered looks of Rotonde de Cartier AstroCalendaire with the appearance of ancient Roman amphitheaters, and pointed out the factual simplicity of use of this watch alongside with its seeming complexity and sophistication of design.
The major peculiarity of Rotonde de Cartier AstroCalendaire as a distinguished sample of luxury watches is that typical luxury watches of this product line have sub-dials and apertures with discs for calendar displays, while this sample utilizes the innovative function of movement bridges in an elegant combination with rotating blue PVD wheels. The inner mechanism of Rotonde de Cartier AstroCalendaire is also outstanding – the Calibre 9459 MC with a mechanical memory provides the flawless time tracking throughout the year. Moreover, the single-crown adjustment system is a highlight of this watch model making it simple for the wearer of this watch to manage all functions except the day window manageable by the navigation of 2 o'clock. Moreover, the function of luminescence makes it easy for the users of Rotonde de Cartier AstroCalendaire to trace date and time on this watch even in poor lightning conditions.