Striking and Long-Expected Novelties from Rolex – Surprising and Pleasing News at Baselworld 2014!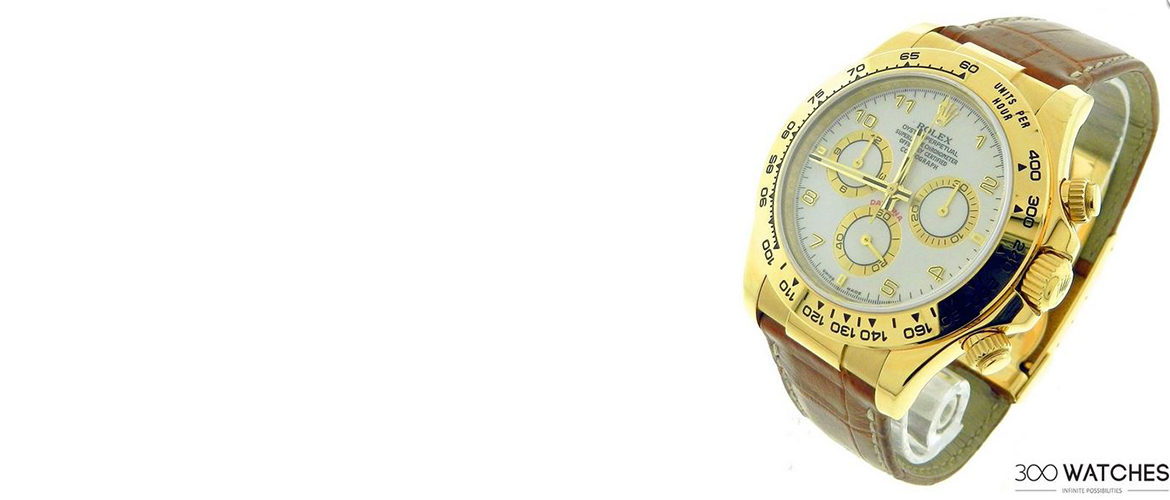 Baselworld 2014 was full of striking presentations, some of which were long expected by luxury watches experts, while others were absolutely unexpected and totally surprising. Rolex is one of the luxury watch brands that keeps to its reputation of a company that can both surprise and verify its long-held reputation. A similar situation occurred with Rolex presentations this year – we have all become witnesses of unexpected resurrections, and were finally able to touch the models that had been previously.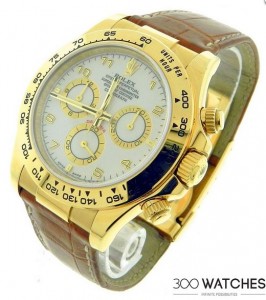 Among the unexpected presentations, we have seen the rebirth of Sea Dweller 4000 – nothing revolutionary, only a tribute to the Sea Dweller collection tradition. Experts note this item can be envisioned as an insignificant improvement of the previous Sea Dweller 16660 model, now containing the Cerachrom bezel insert, a Chromalight luminescent display, and a paramagnetic blue Parachrom hairspring. Though this model is considered more solid in comparison with its predecessor, you will still detect nothing strikingly new about the sample, and we recommend considering the purchase of this Deep Sea item only in case you used to be a dedicated admirer of its 16660 predecessor.
Something everybody expected but was nonetheless impressed by was the presentation of the new Oyster Perpetual Sky-Dweller, a new, innovative model with a bold, original design and a range of exclusive details. It is now the hit of luxury chronograph watches for men, and guarantees Rolex a top place among luxury watch brands in terms of sales this year. The peculiarities of this model include 18k yellow, white, and Everose gold. The new exclusive dial is combined with a new combination of bracelets and leather straps, which adds to the unique look of this model even in comparison with other traditional Rolex models. Overall, this model is unique and guarantees its place among iconic, one-time pieces by having 14 patents for elements of its appearance and inner functionality.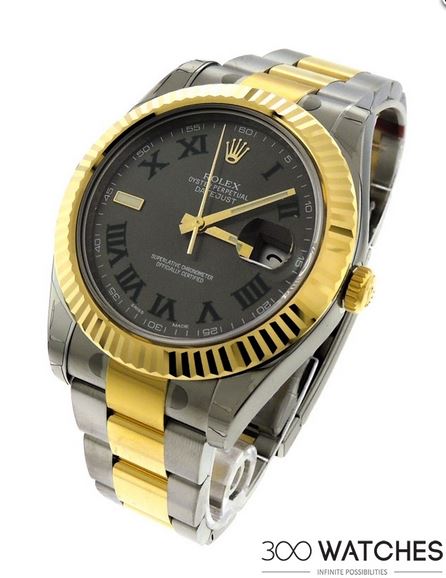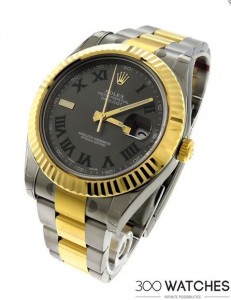 Two more highlights of the Rolex presentation at Baselworld 2014 include the Oyster Perpetual GMT-Master II that will come down into history as a model with a Pepsi bezel, and an avant-garde model from the Millgaus collection of Rolex. Both models are a result of strikingly impressive, original, and alluring style of new Rolex designs. The Millgaus collection is considered to be the icon of unique and symbolic aesthetics of luxury watches. many high-end luxury watches would boast the original green sapphire crystal united with an electric blue dial of this watch. Altogether, this unity creates an impression of the emblematic lightning-bolt-shaped seconds hand. Originally designed for engineers and technicians working with magnetic fields, the new Millgaus model embodies mysteries of physics in its design, which makes it an honorable representative of Rolex paramagnetic watches.  The Rolex Oyster Perpetual GMT-Master II model, in its turn, also has some peculiarities including the already mentioned two-color bezel (something no producer managed to achieve before Rolex), and the chemically modified composition of each grain of the bezel, which provides a clear delineation between the red and blue color edges. All in all, we can say that Rolex indeed managed to surprise all of us, and we congratulate the company with such an abundance of news for its fans and collectors!