Tag Heuer MikrotourbillonS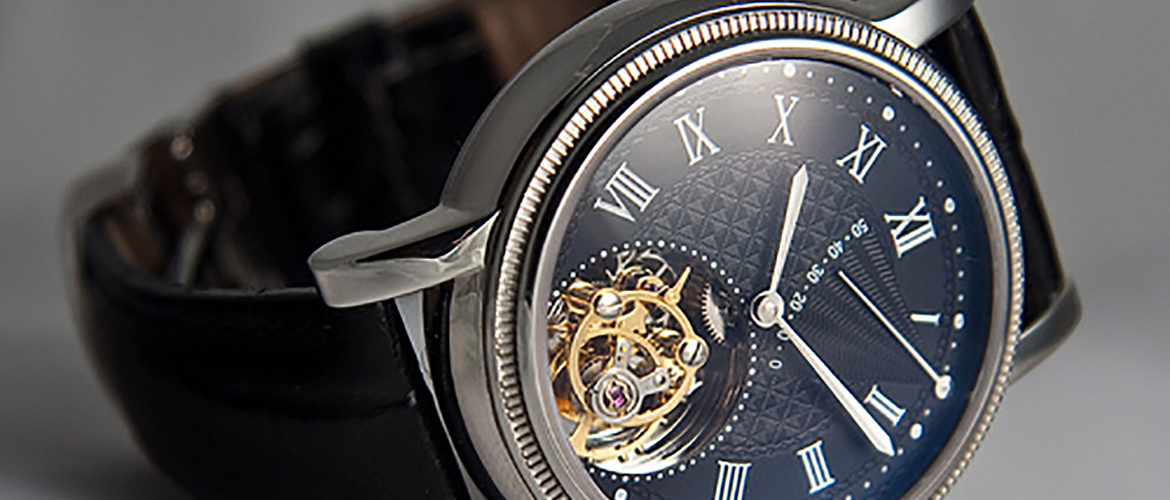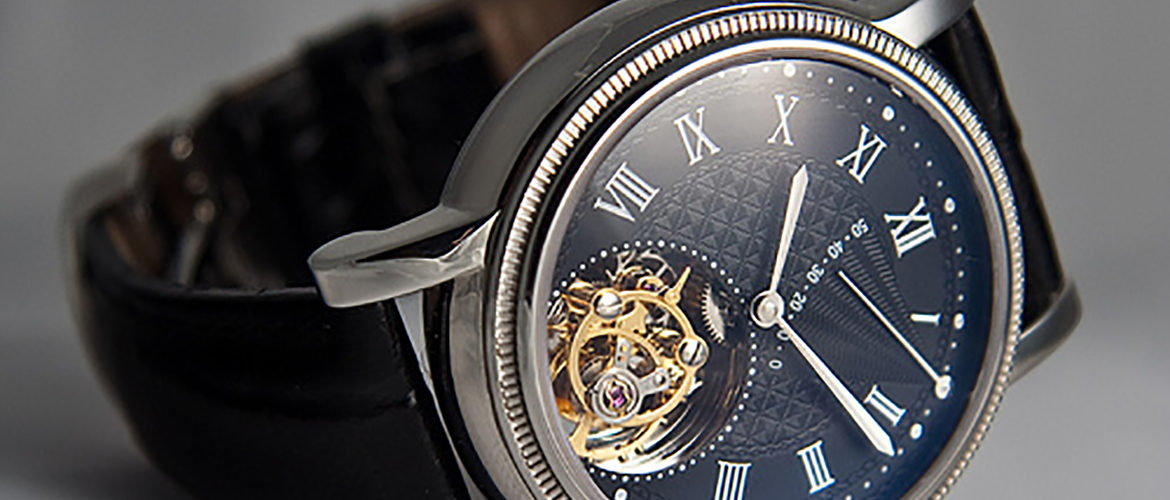 Heuer/Tag Heuer has finally produced its first tourbillion watch, and it is named MikrotourbillonS.  The watch actually has a double tourbillion (hence the capital S at the end of the name) and the first images of the watch were spotted unofficially at this year's Baselworld.
The watch features a 45mm Carrera case in rose gold and sports a black and corrosive resistant Tantalum bezel.  The dial seems to stop midway on the face of the watch and covers only the right half of the movement.  On that right side you'll find the chronograph minutes at the 3 o'clock position and the chronograph seconds at the 6 o'clock position.  On the right side is also the power reserve indicator located at the 12 o'clock position.  The left side of the dial is open and to serve as a showcase for the tourbillons.  There is also a central second's flying hand that shows the 1/10th and 1/100th increments.
The MikrotourbillonS is a movement based on the "Mikro" platform, which runs ultra-frequency chronographs.  The movement is regulated by the two tourbillions; one is for time telling and the other for timekeeping.  The watch runs at the usual 28,000 vibrations per hour (4Hz) while the "world's fastest tourbillion" regulates the 1/100 seconds chronograph and rotates 12 times a minute.  The watch has almost two days of power reserve and the chronograph has 60 minutes of power reserve. The movement includes 439 components, of which only two hairpsrings are not made in house.
These watches are not  limited edition, but they will only be made to order and will not be available at retail stores.  This is a modern watch with a bold design, but is also the world's fastest tourbillion, capable of measuring time with certification level precision.
FYI: Tourbillon means vortex in French, and it regulates the "heartbeat" of the watch.  It was originally created in 1801, but is now obsolete. Its looks are still appreciated and they are usually displayed to showcase the excellent craftsmanship of a watchmaker.  Interestingly enough, this new take on the tourbillion by Tag Heuer is groundbreaking, as it provides unsurpassed speed and precision.