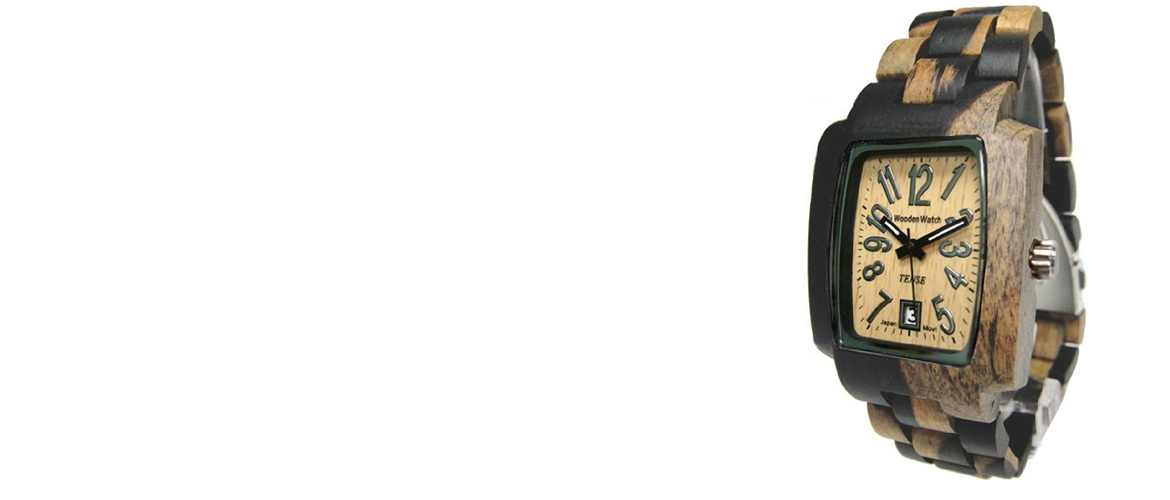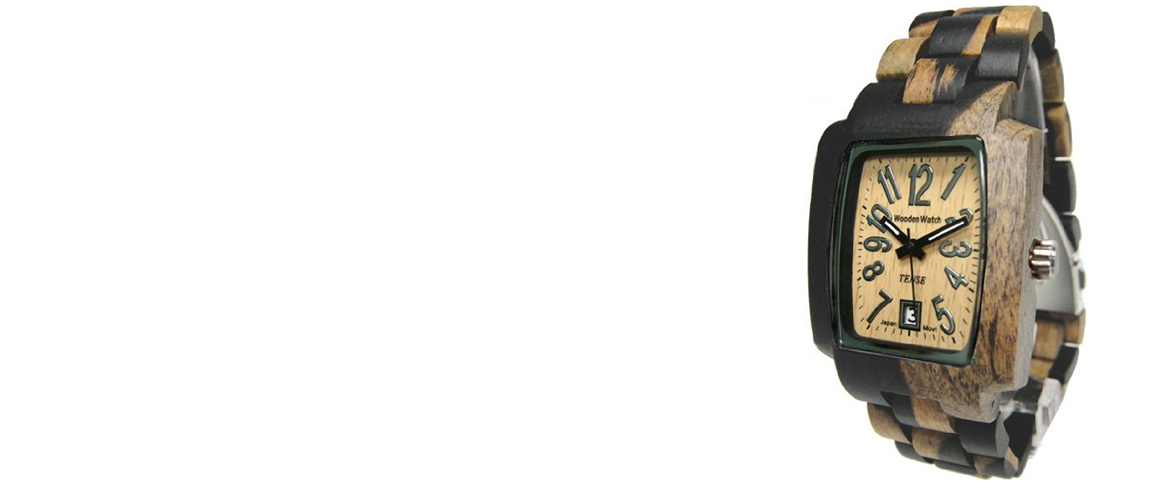 Tense is a Canadian wristwatch company with a unique take on time. The brand only creates watches out of various kinds of wood. The company has been around since 1971 yet is only recently gaining more popularity thanks to the go-green and eco emphasis on products. These wooden wristwatches provide affordable luxury, rarity, and are right on trend.
   Wood is making a statement in 2013. Luxury sunglass manufacturers are creating wooden frames; handbags are being accented with wood, and now wristwatches. Tense was one of the first to introduce the concept of a wood watch. You may think that such a piece would be rather uncomfortable, but this is simply not the case. The wood is finished with a silky material and is relatively lightweight.
   Of special interest is a particularly stylish men's watch called the Rectangular Dark/ Sandalwood Sport watch. What stands out most is the color scheme of the wood. It is black with deep red accenting on the bracelet links. The dial is rectangular in shape and features a light-tan background. Large hour numerals make this piece easy to read. Square tipped dial hands with luminescent coating are apparent. A small date window above 6 o'clock adds more function to this piece. The crown and automatic push-button clasps are made out of stainless steel to add reinforcement and durability.
   Tense wristwatches have a huge product lineup of wood wristwatches. With pricing starting in the $120.00 range, this brand provides unique pieces for low-luxury prices.