"The Best of All Possible Worlds": A Solo Show of Thurston Belmer's Works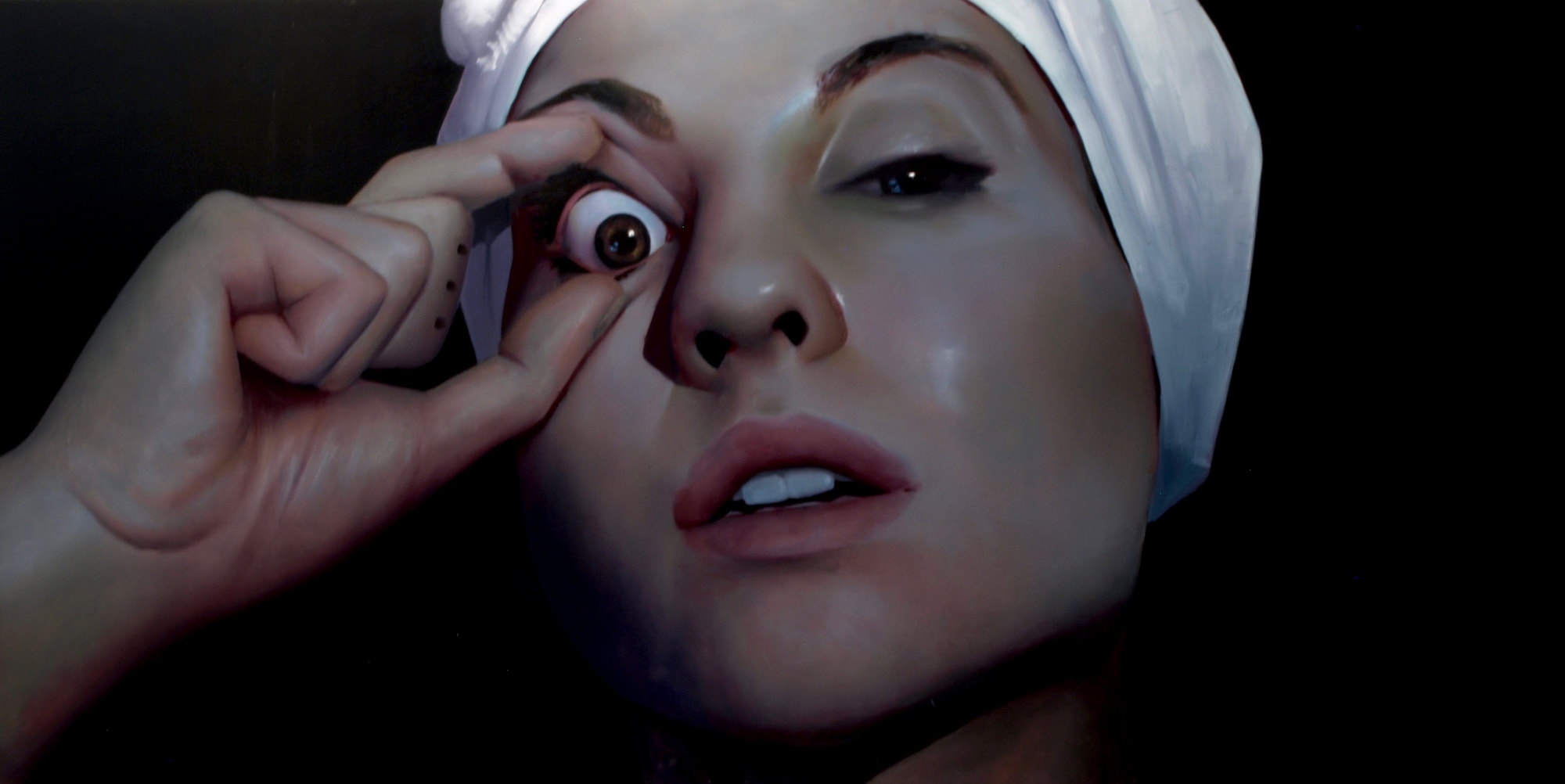 "The best of all possible worlds" is the name of the first solo exhibition of Thurston Belmer, a talanted artist from Brooklyn. It was opened on May 16, 2019 and runs through June 15, 2019. You can enjoy Belmer's works at Denise Bibro Fine Art in Chelsea, NYC.
What is the primary purpose of this exhibition? As the artist says, he aimed to make the viewers be more reflective, look into their souls, and see the things hidden somewhere deep inside. However, the main objects of his works are far from being optimistic. They are rather related to the loss and alienation.
The principal motive, which can also be followed in Belmer's works, is the search of self-introspection, but an inability to find it. His pieces of art have a certain air of mystery and queerness. Probably, the thing is in the figures and interiors, crisp in line, but volumetric in shape and form. These are not hyper realistic paintings, but when you look at them, there is a strange feeling that the characters are about to become alive. The predominating colors of Thurston Belmer's works are shades of gray and red, and they provoke an association with the Barocco style.
Thurston Belmer states that he is not a religious person. He searches for inspiration in classical literature — Belmer mentions "Moby Dick" as one of the critical books that influenced his art. The artist is also attracted by the aesthetics of Barocco.
He wants to make the viewers interested in exploring the mysteries of their lives: each of us is unique, and the journey of self-understanding can become an exciting adventure. Thurston Belmer takes a fresh look at all human imperfections and things that build boundaries in our heads and prevent us from personal progress.
This is the first solo show of the artist, but his works have been displayed nationally as part of group exhibitions. For example, you could see Belmer's masterpieces at Salomon Arts Gallery in New York, NY; the Clara M. Eagle Gallery at Murray State University in Murray, KY; the Danforth Art Museum in Farmington, MA; the Mildred Lane Kemper Art Museum in St. Louis, MO, and some other institutions and galleries with innovative art. His paintings were also published in such prominent art journals as Hyperallergic, Direct Art Magazine, Artefuse, and several others. Don't miss a chance to connect with the beauty and learn more about your inner world!