Watch Out for Erotic Images!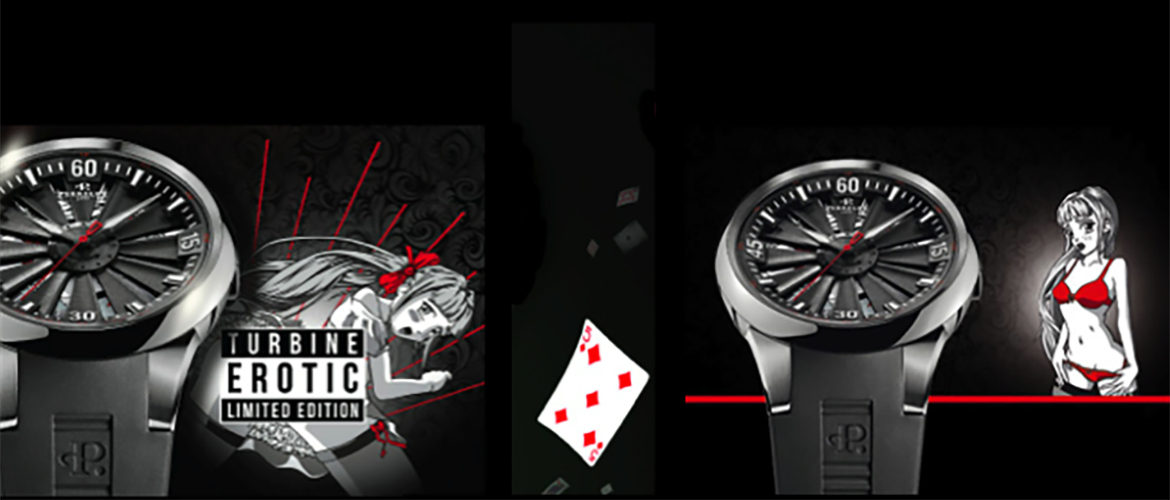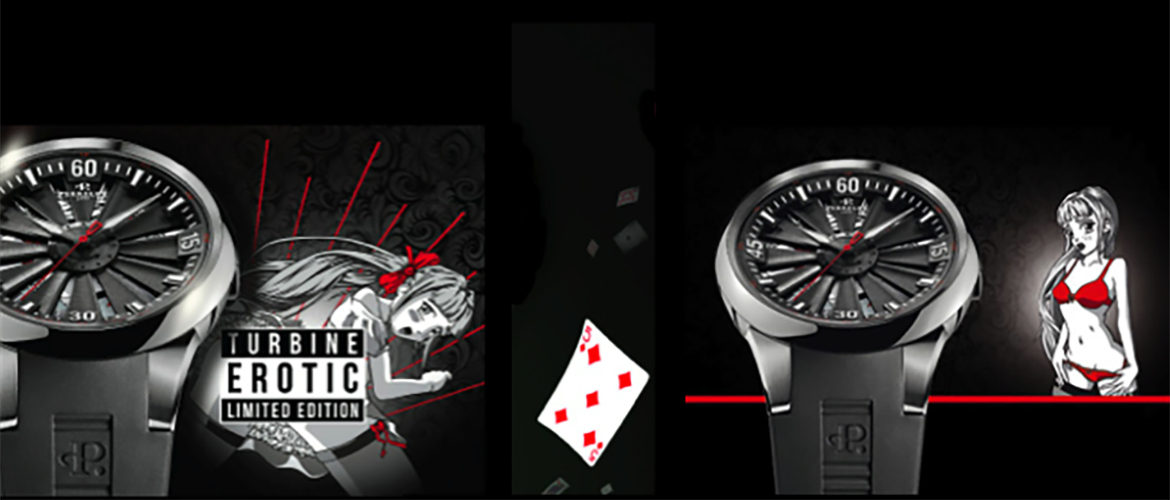 Perrelet Turbine Goes Erotic
The display of erotic images is a surefire way to get your total and undivided attention – but can you watch them in your watch? This certainly is a different way to make every minute count! I was surfing the internet the other day and stumbled into some information about erotic watches. Thinking it was a new phenomenon that derived from modern technology, I kept on reading only to discover how wrong I was. Before television, printed media, or radio, there were other creative methods to help kick-start a sexy conversation.
Animated erotic watches emerged towards the end of the 17th century with the invention of the minute repeater movements, and were manufactured primarily in England, France and Geneva. The addition of tiny figures and country scenes became the perfect showcase for erotic scenes. The trend caught on and throughout the 18th and 19th centuries virtually all of Europe's aristocracies were taken by erotic art of every genre.
Fast forward to the 21st century and some major Swiss brands once again are producing interesting erotic watches, and the mechanisms they use are still just as complicated. Blancpain, for instance, makes extremely well-made high quality animated erotic watches.
Perrelet has also presented its own version of erotic watches using manga characters (typical characters from Japanese cartoons). In the Turbine Erotic Limited Edition, double-rotor watch, the images remain almost invisible for anyone who is not aware of the trick used to display them.
The erotic scene on the Turbine Erotic watch was specially designed for this special edition, and even though it fills the entire dial, it is hidden under the 12-blade wheel of the Turbine collection. It can actually be viewed only in small parts, unless the wheel moves very fast. To be able to see the full image on the dial the watch has to be started with some special movements. The images are in black, white, and red, and they were inspired by hentai, a well-known Manga genre for adults.
The Turbine Erotic series is a limited edition of only 88-pieces; it has a case of 44mm in diameter in titanium or DLC-coated steel.
Credits: Image source: despreceasuri.com
[info]Call Right Now! 1-877-842-5760[/info]
Look at our "Buying Watches Online" section to help you make the right buying decision.