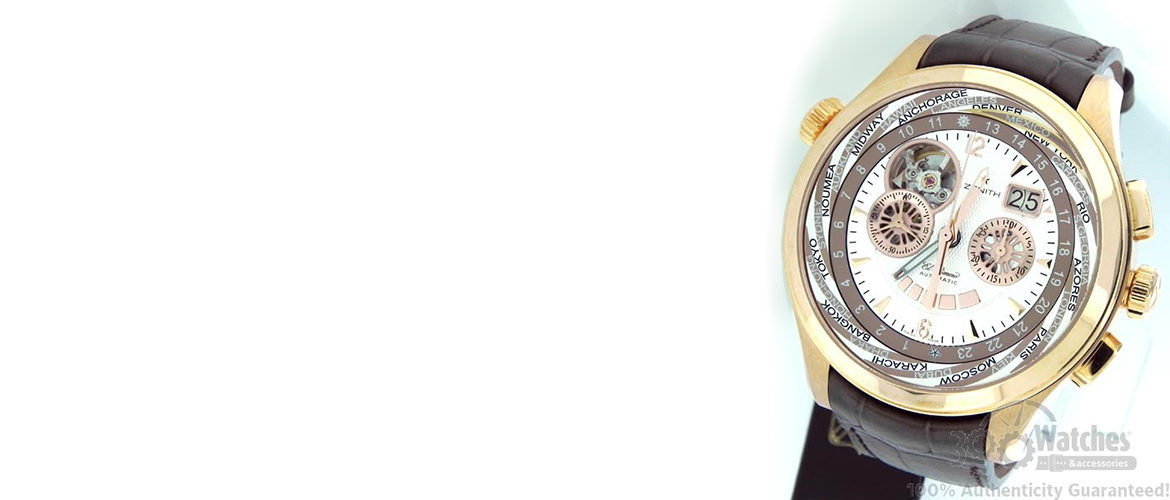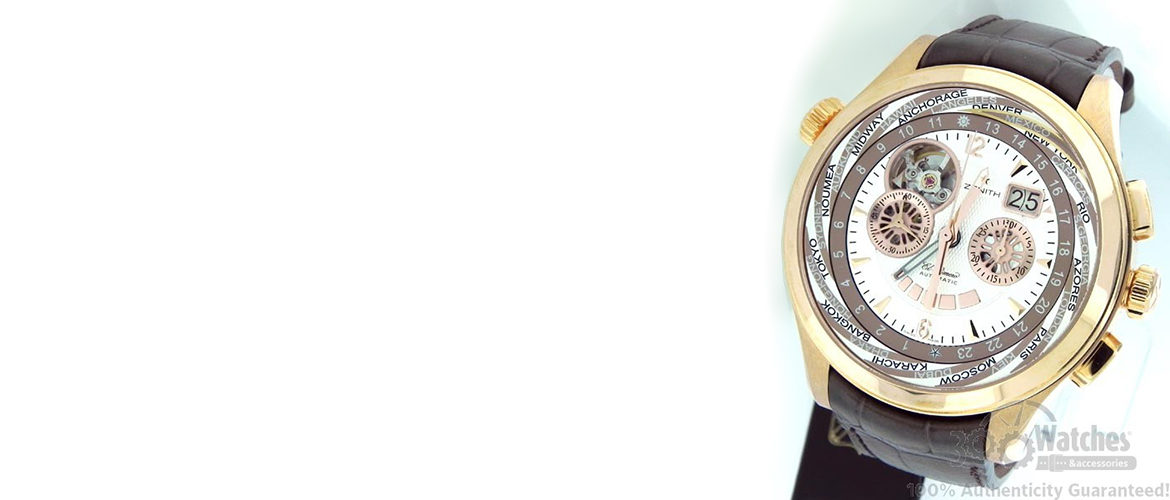 For more than 100 years, the Swiss Watch manufacturer called Zenith Watches has been the perfect example of luxury watch craftsmanship. The brand represents the perfect balance of functionality and style for the discerning buyer and is the Swiss brand with the most awards for precision.
With their workshop still located on the same spot where its founder George Favre-Jacot built it, the company is still loyal and faithful to the brand's original concept of completing all the steps involved in the manufacture of their movements, from the design to the production, in the same place.  These timepieces are completely designed and produced in the original workshops. Each watch takes around 9 months to make, and a team of 80 specialists work together to produce the watches.
The company was founded in 1865, gathering artisan watchmakers and improving the quality, the cutting design and the manufacturing times.  Ten years later the brand was already producing accurate watches with a reasonable price, and over the years it has won over 1500 awards and has created more than 50 calibers.  In 1911 Favre-Jacot left the booming business, to his heirs.  He died in 1917.
One of the brand's most famous accomplishments was its first movement, the EL PRIMERO, created in 1969.  It featured a winding crown and a central rotor.  El Primero oscillated at 36,000 alternations per hour, and could measure short intervals to the tenth of a second.  That same year ZENITH joins the MONDIA-ZENITH-MOVADO company.  In 1994 Zenith launched the Elite movement.
In 1978 DIXI, a company from Switzerland, becomes the major shareholder for Zenith, but in 1984 MOVADO is taken over by the NORTH AMERICAN WATCH Co., and in 2000 it becomes part of the L.V.M.H group.
In 2009 Mr Dufour becomes CEO of the company.