Finding Your Dream Wedding Dress: 5 Things You Need to Know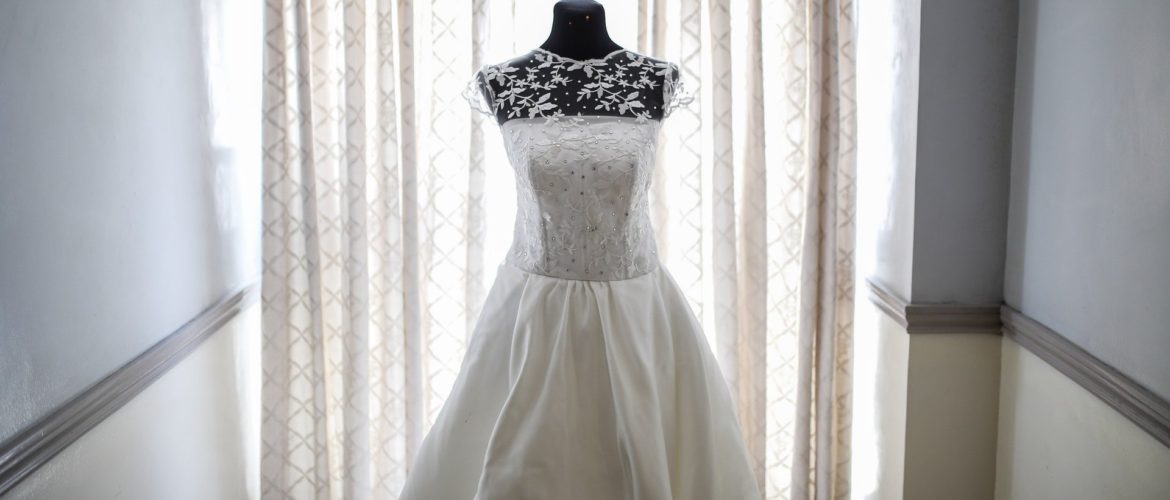 June is an auspicious month. In the past, it was only right to hold weddings in this particular period because of the Roman goddess Juno, the patron of marriage, childbirth, and fertility. The Roman Empire has long fallen, and yet the tradition is still alive. If you happen to marry someone in the first month of the summer, you or your partner must have been racking your brains on what wedding dress to choose. Truth be told, it is one of the most nervous moments for a bride, so it should be taken in all seriousness.
Here is basic information that will help you find your dream dress for your body type. Prepare to take notes!
Finding Your Dream Wedding Dress: 5 Things You Need to Know
Budgeting is your safe bet
Even if you don't plan a luxury wedding, you will most probably need to spend quite a penny to organize a high-quality holiday. A wedding gown is one of the most significant investments in this case. That is why you should stick to firm budgeting and set limits on how much you can spend.
It takes time–a lot of time
Will you buy or sew a wedding dress? The answer matters! If you want a custom look, you will need to wait for one, two, or even three months–it all depends on the complexity and design of a garment. Buying a readymade dress is much easier as it will definitely save you lots of time and effort. Bear in mind, though, that even it might take up to a month before one can choose the right attire.
Better be picky with your advisors
It is always a decent idea to bring the most trusted friends and family to the appointment. Too many opinions, though, will do more harm than good. Your most loyal advisors are not meant to choose a dress for you–their role is to help you narrow down the choices.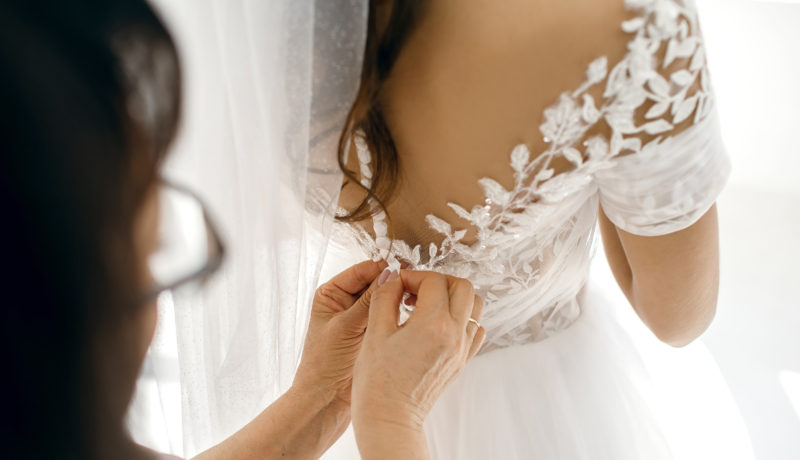 It shouldn't be all traditional
A wedding is quite a traditional feast, and so are its customs. Yes, there is a well-cultivated image of a bride in a white wedding dress. However, if you wish to add something new to your special day, don't hesitate to free your mind outside the box.
 Comfort–first, size–second
So many women are focused on the size of their wedding frocks that they forget about comfort. Remember that comfort always goes first. Otherwise, your wedding day might not bring you as much pleasure and joy as it should do.
Wrap it up!
No matter how hard choosing a wedding dress may seem, there are always ways to make it less time-draining. Switch on a fairy-tale mode and choose a dress that will emphasize your subtle godliness.