Find the Perfect Cloud-Based Platform for Your Business
For businesses looking to launch, grow, and thrive in the digital age, cloud-based platforms offer the ultimate solution.  But choosing the appropriate one may prove difficult given their wide array of offerings – which is why we have put together this extensive overview of different cloud platforms that could revolutionize your industry. From education to retail to engineering, you will discover platforms with unbeatable advantages for each.
Salesforce
Salesforce is an industry leader when it comes to streamlining sales processes for businesses, with customized applications that help close deals faster. Furthermore, powerful analytics tools enable businesses to track progress and adjust strategies as necessary.
Amazon Web Services (AWS)
Companies operating large-scale operations require an infrastructure capable of handling their load without compromising performance. AWS is designed specifically to support these types of businesses, with its emphasis on scalability, reliability, and security at its core.
Google Cloud Platform (GCP)
GCP stands out as an affordable yet comprehensive cloud platform, providing features like data analytics and machine learning to enable companies to take full advantage of their data quickly to develop powerful apps.
Microsoft Azure
Microsoft Azure is another highly sought-after enterprise platform due to its range of features. It provides tools that make creating, deploying, and managing cloud apps simple; its security protocols help protect sensitive information.
IBM Cloud
IBM Cloud offers businesses a powerful set of tools for developing innovative cloud solutions. Ranging from serverless computing to cognitive technologies, its AI-powered insights make IBM Cloud accessible from any location around the world.
Buildops Field Service Management Solution
Buildops field service management solution provides businesses looking to streamline operations with the ideal cloud-based platform. Packed with features tailored specifically to commercial contractors, this powerful cloud solution lets you manage everything from service and projects, personnel and inventory, all the way down to customer relationships with integrated messaging, document sharing, and scheduling tools that simplify customer communication between teams and customers.
Oracle Cloud
Oracle Cloud, one of the premier cloud service providers, offers an expansive suite of applications and tools, including enterprise resource planning (ERP), customer experience management (CEM), content management systems (CMS) analytics solutions, and an integrated development environment (IDE) that makes building applications fast without worrying about code.
Adobe Creative Cloud
Adobe Creative Cloud is the go-to solution for businesses focused on creative projects, providing an array of applications and tools for photographers, videographers, and designers alike. Plus, its integration with other cloud services ensures collaboration is smoother than ever.
Shopify
Shopify can help you launch an e-commerce business quickly and effortlessly. Offering features tailored specifically for online stores such as payment processing, inventory management, and order tracking capabilities; its user-friendly interface makes creating professional-looking stores simple.
Magento
Magento is another fantastic e-commerce platform suitable for businesses of all sizes, providing powerful features to design, build, and manage an online store. Plus, its open-source structure makes customization of code simple to create unique shopping experiences for customers.
Slack
Slack is a messaging app tailored specifically for teams. This messaging platform makes communication among team members simple, allows quick sharing of files and documents, and gives an opportunity to make video calls with colleagues all from within one system. Plus, its integration with services like Google Drive and Dropbox makes your data easily accessible in one central place.
Dropbox
Dropbox is a fantastic cloud storage option for businesses of all sizes. With this solution, users can store, share, and collaborate on files from any device, while its secure environment ensures your data stays safe no matter where it resides.
Zoho
Zoho is an integrated suite of business applications designed to assist companies in growing and succeeding. It contains tools for customer relationship management, project management, accounting, and analytics, as well as an intuitive user interface that makes finding what you need quickly.
QuickBooks Online
QuickBooks Online is an ideal accounting solution for small businesses needing reliable accounting software, featuring a comprehensive suite of tools for handling finances and taxes easily, and seamlessly connecting with cloud-based services allowing access to data anytime from anywhere.
Microsoft Dynamics 365
Microsoft Dynamics 365 is an effective business management platform designed to help organizations streamline their operations. It integrates easily with other cloud services and offers analytics and reporting tools in addition to customer relationship management (CRM), supply chain management, human resource management (HRM), and more applications.
Breakdown Per Industry
All the applications mentioned are beneficial to businesses across industries, but some were designed specifically to serve certain businesses better. Adobe Creative Cloud is ideal for creative agencies and design studios; QuickBooks Online can assist small businesses looking for accounting solutions; Microsoft Dynamics 365 provides powerful enterprise organizations looking to streamline operations. Businesses should assess their needs carefully to select applications suitable for their industry.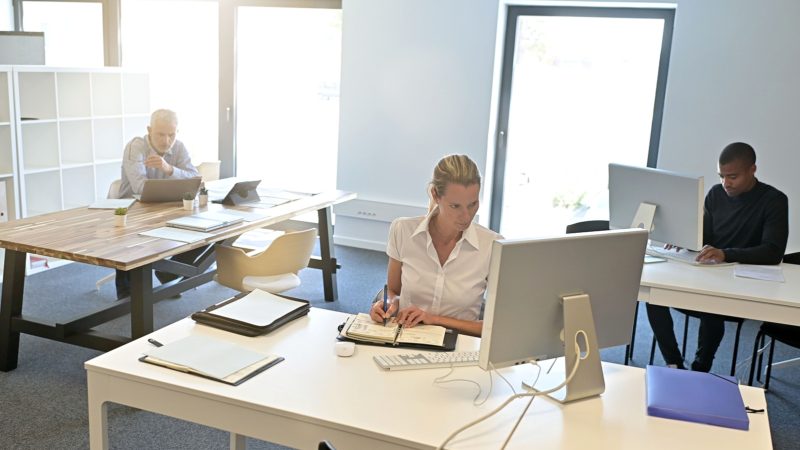 Medical Industry
The healthcare industry relies heavily on technology, with numerous cloud-based apps tailored specifically for healthcare providers. Practice Fusion offers an electronic health record (EHR) system, which enables healthcare professionals to store and manage patient records securely in the cloud. Meanwhile, Zocdoc allows doctors to streamline operations by enabling patients to book appointments online through Zocdoc. Finally, Athenahealth is a comprehensive software suite offering accounts receivable management and billing.
Financial Services
The financial services industry has adopted cloud-based technology in an attempt to both streamline operations and enhance customer experiences. Salesforce helps banks manage customer relationships more effectively while seamlessly integrating into existing systems; Addepar provides investors with real-time insight into their investments; and Fidor Solutions offers payments and money transfers through its cloud platform.
Retail Industry
The retail industry has fully embraced cloud computing. Amazon Web Services, for example, provides retailers with an expansive suite of tools for building and managing online stores; Shopify is used by businesses worldwide to create beautiful shopping experiences; while BigCommerce allows companies to easily manage inventory, pricing strategies, marketing initiatives, and more from one centralized dashboard.
Food and Beverage Industries
Food and beverage industries have taken advantage of cloud-based technology to streamline operations, increase efficiency, and enhance customer experiences. FatSecret helps restaurants keep track of nutritional information for menu items to better inform customers; Toast is an all-in-one point-of-sale system, which simplifies order management while offering extensive sales analytics; and OrderMate Connect allows restaurant owners to manage online orders from a central dashboard.
Commercial Real Estate
The commercial real estate industry has taken to using cloud-based software solutions in order to increase operational efficiencies. TenantCloud helps landlords manage rental properties more easily by simplifying processes like tenant screening, rent collection, and maintenance requests. BuildingConnected allows contractors and subcontractors to connect easily with owners and developers, while VTS equips brokers with powerful analytics tools for tracking performance in office buildings, industrial warehouses, and retail spaces.
Commercial Contractor
Commercial contractors have turned to cloud-based solutions like Buildops Field Service Management Solution as a comprehensive construction project management system, streamlining communication among all parties involved. Viewpoint also provides financial tools that help contractors keep tabs on job costs and expenses more accurately.
Manufacturing Industry
Manufacturers have turned to cloud-based applications in order to increase efficiency and enhance customer experiences. Fishbowl Inventory, for instance, is an inventory management solution designed specifically for manufacturers' operations, helping track raw materials from production through delivery to end consumers. ShopVox provides shop management platforms tailored toward small to mid-sized manufacturing businesses, while Plex Systems offers ERP solutions tailored specifically to manufacturing.
Healthcare Industry
Healthcare has taken to cloud-based technology in an attempt to enhance patient care, streamline operations, and lower administrative costs. Epic Systems' EHR solutions meet the needs of hospitals and medical practices; Athenahealth's services for doctors help manage their practice more efficiently; CareCloud is designed specifically to meet industry requirements that help serve patients more effectively.
Logistics Industry
Logistimo provides an omnichannel platform that streamlines order management and provides real-time inventory visibility; Descartes Systems has advanced analytics tools for tracking shipments from origin to destination; while FourKites is a cloud-based transportation industry solution that enables businesses to monitor their entire supply chains while providing their customers with updated delivery estimates.
Airlines Industry
Airlines have taken to cloud-based solutions in order to enhance customer experience and optimize operational efficiencies. Sabre provides an integrated travel technology suite designed specifically for airlines to manage reservations, bookings, loyalty programs, and other services; Farelogix helps airlines customize fares based on customer preferences and purchasing behavior; while Airline Information Services (AIS) offers advanced analytics tools designed specifically to identify trends related to customer behavior, flight operations sales, and more.
Education Institutions
Cloud-based technology is helping educational institutions optimize their operations and enhance student experiences. Canvas Learning Management System gives teachers a platform that makes creating assignments easy, managing grades efficiently, communicating with students, and keeping records updated. Blackboard offers software products designed to engage students in the learning process through interactions, assessments, collaboration, and more, while PowerSchool helps school administrators streamline operations by efficiently tracking performance data for all their students.
Hospitality Industry
The hospitality industry has adopted cloud-based applications to enhance guest experiences and streamline operations. Rezlynx provides hotels with an all-in-one hotel management solution, while OpenTable gives restaurants access to an online reservation platform designed to maximize table utilization and ensure customer satisfaction. Finally, GuestWare helps hotels deliver personalized guest service by managing guest interactions and collecting feedback.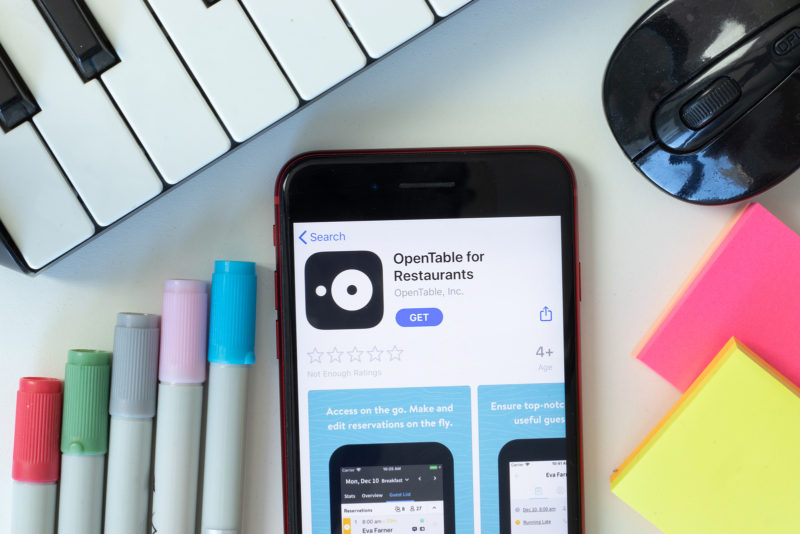 Cloud computing has revolutionized IT capabilities for businesses of all industries. By harnessing cloud-based technologies, businesses are able to access powerful applications and services that make them more agile, efficient, and cost-effective, as well as insights that help transform operations to meet changing market needs. Its benefits continue to multiply alongside advances in technology – it truly offers solutions tailored to every business regardless of size.