300watches at the 10th edition of the Luxury Review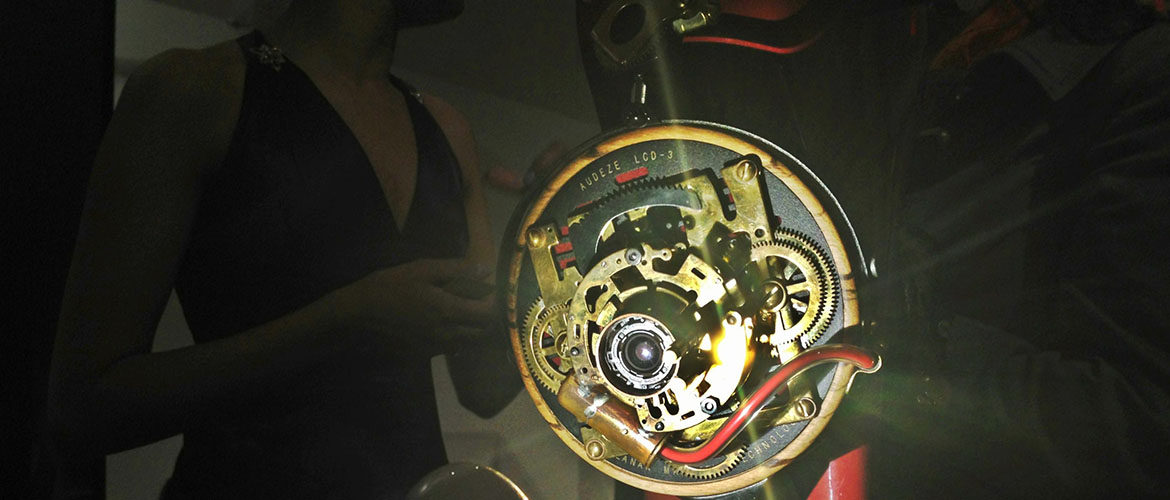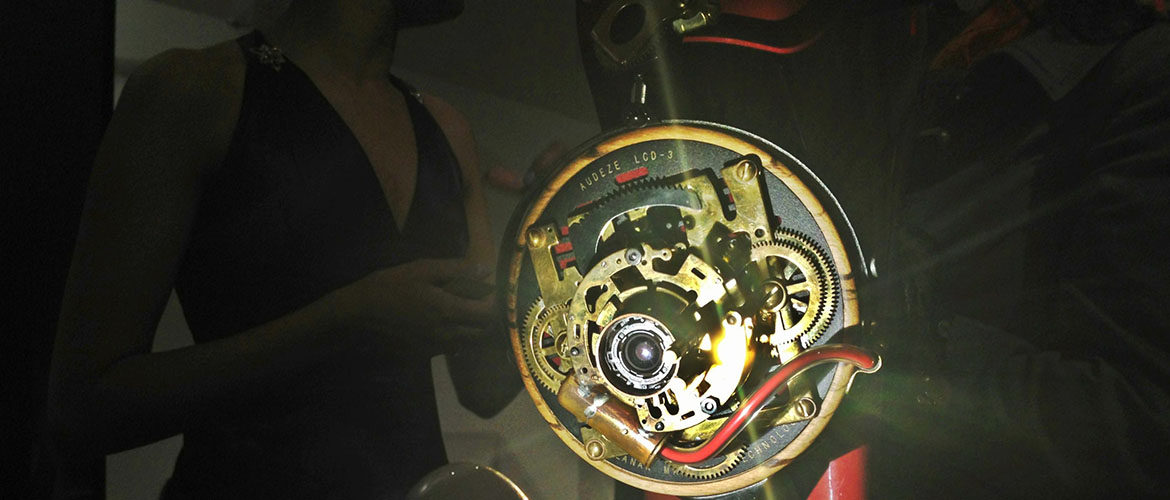 NEW YORK CITY — Entering the Luxury Review was a bit like stepping into a James Bond film: a handful of corporate elite, waves of entrepreneurs, and gorgeous women, surrounded by cars and gadgets, drinks in hand.
As they mingled, guests drifted from table, to booth, to couch, to driver's seat. They tasted artisan chocolates, whiskeys, and tequilas. They were among the first to sample amenities so fresh you could taste it. Literally, in some cases.
On the evening of Thursday, April 18, a lucky few hundred people got the chance to scope out the latest in luxury, not to mention, it was a networking opportunity some only dream of. For the craftsmen whose products were on display, it was an occasion for showing off their newest work. And some of it was truly mind-blowing.
The highlight for the 300watches crew was seeing Lawrence Leyderman, founder of House of Horology and watchmaker extraordinaire, getting the attention he deserves. Lawrence is a close friend of ours, and he's been hinting at a brand new timepiece in the works that could change the face of watchmaking. We can't give you the lowdown yet, but when the time comes, you'll hear it from us first.
This evening, Lawrence was on the grind promoting his first line, the Bedlam collection, which came out just months ago.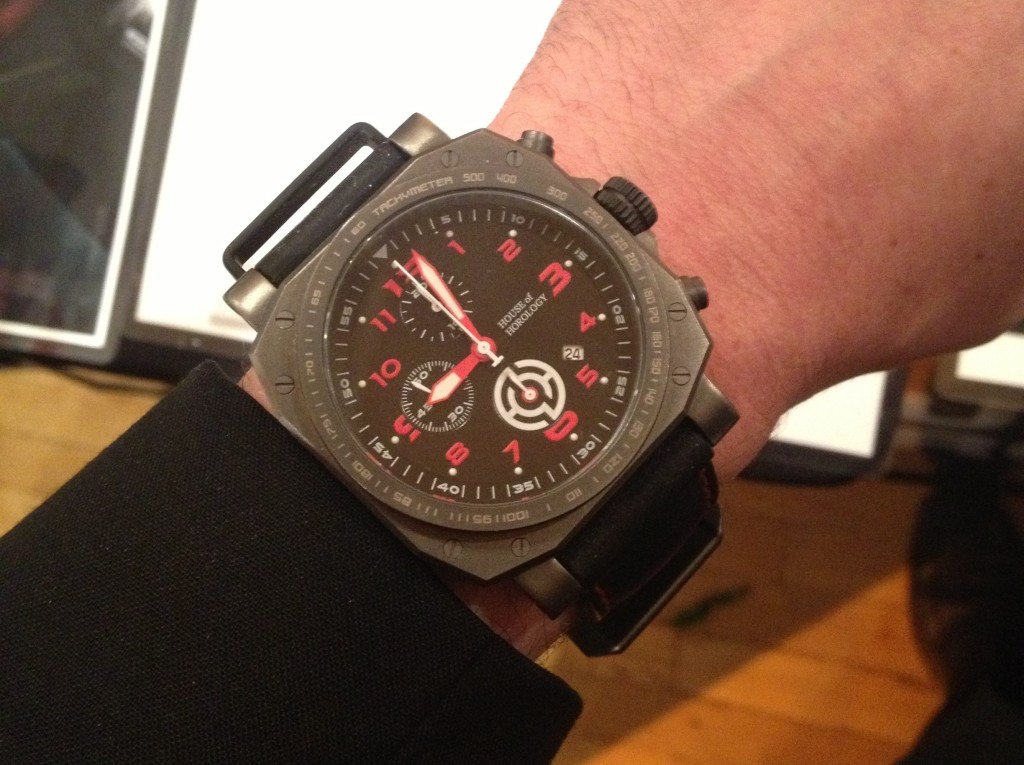 "Naming the collection was one of the hardest things," Lawrence admitted recently. "Bedlam was a moniker New York City used to have. It was Babylonian Bedlam…and time is chaos, so — Bedlam. I thought it was very fitting, and fun."
He likes to say he's "born and bred for it." His father, Alex Leyderman, is a veteran in the watch business, and runs Laurel Watch Inc. on 47th St. Lawrence set up his House of Horology down on Prince St. in SoHo. His sister, Jennifer, is his right hand, both in the store, and on the streets.
"It's just a fun place to be," Lawrence said of his homey shop in SoHo. "People can come in and learn about watches; they can sit down and have a coffee; we have art here."
Despite being a fresh face in a field ruled by ancients like Cartier, Breitling, and Perrelet, he remains confident in his product.
"Being a new brand in an industry with so many big dogs, you have to keep your head up," Lawrence told us. "Just keep moving forward."
Of course, Lawrence wasn't the only one showcasing his talents this evening.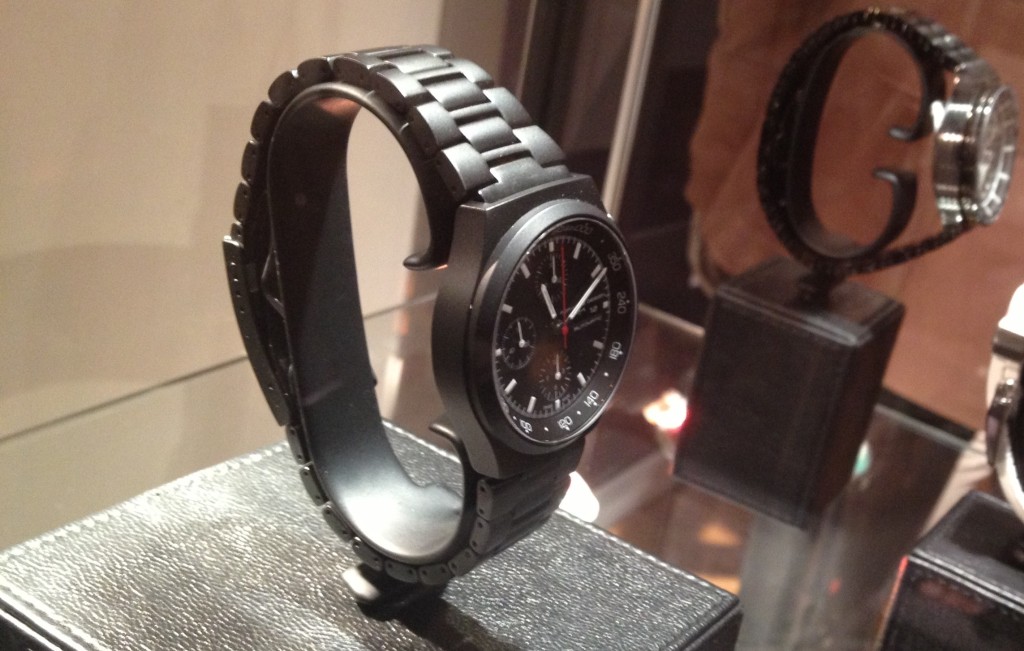 Porsche Design, with stores in both Midtown and SoHo, was there to remind us that the reach of this legendary company extends far beyond cars. The sleek and sporty P'6360 Flat Six Automatic Chronograph watch features black PVD steel all over. The high-contrast, black-and-white dial has a 12-hour counter, a 30-minute counter, and subsidiary seconds to boot.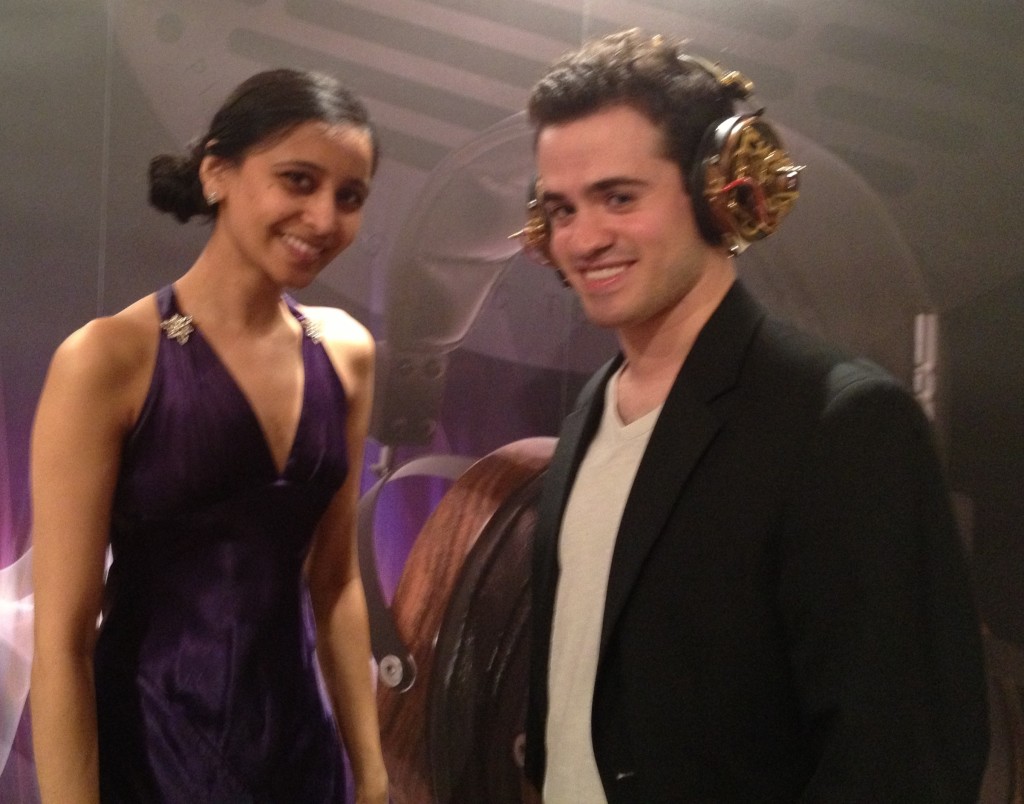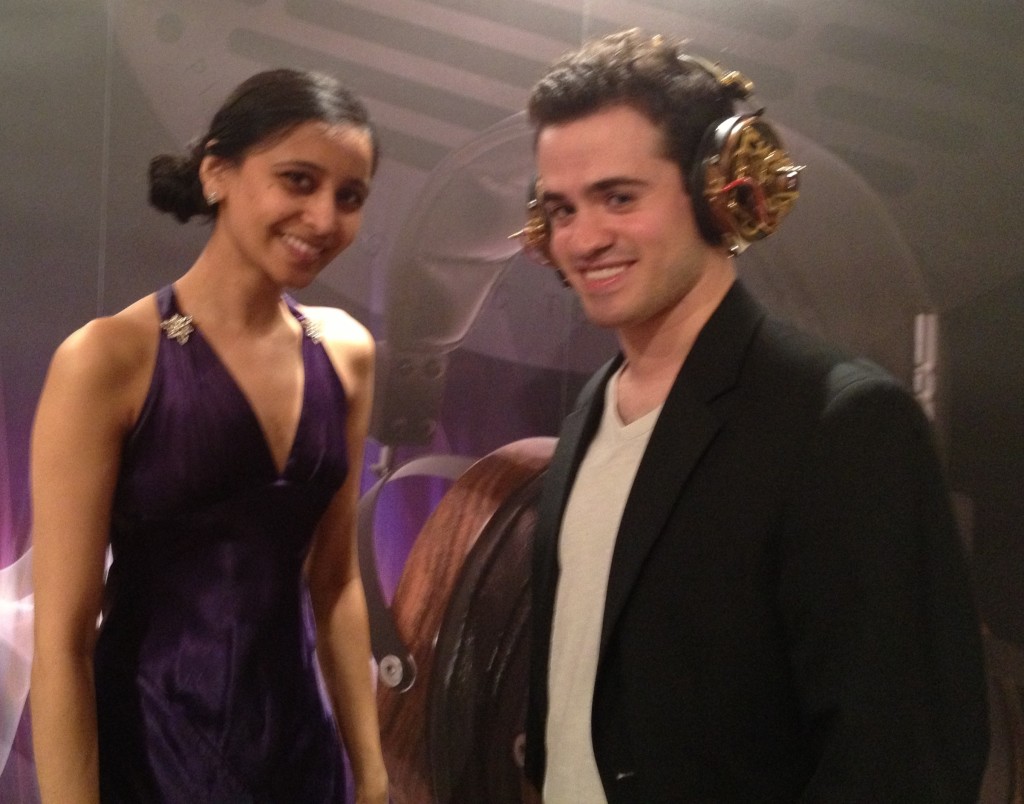 Audeze, a California-based audio company, was there exhibiting their handcrafted, state-of-the-art headphones. This particular pair was modified into a one-of-a-kind, steam-punk variation by an artist and longtime friend of Audeze CEO Alexander Rosson. I had to try these on for size.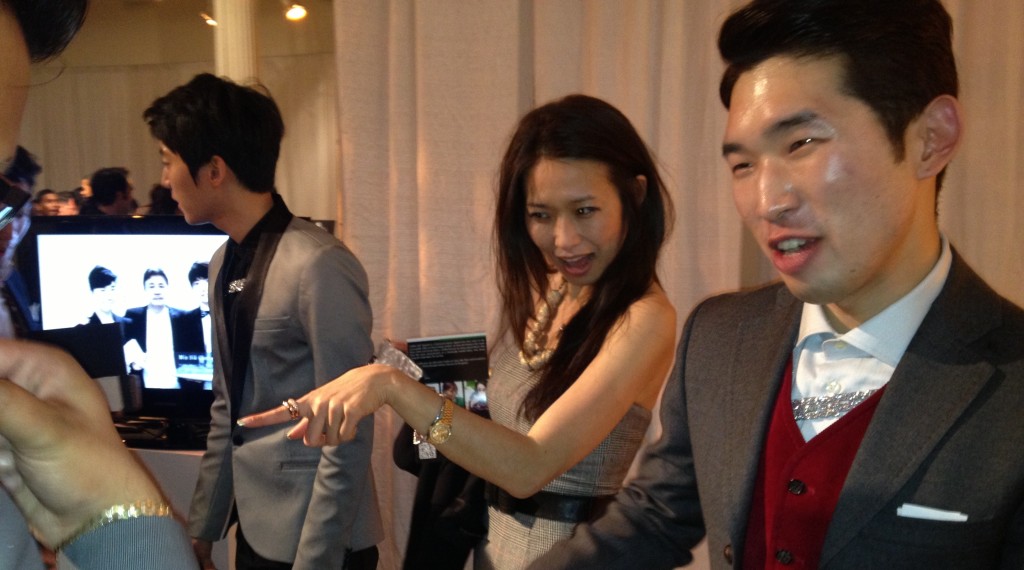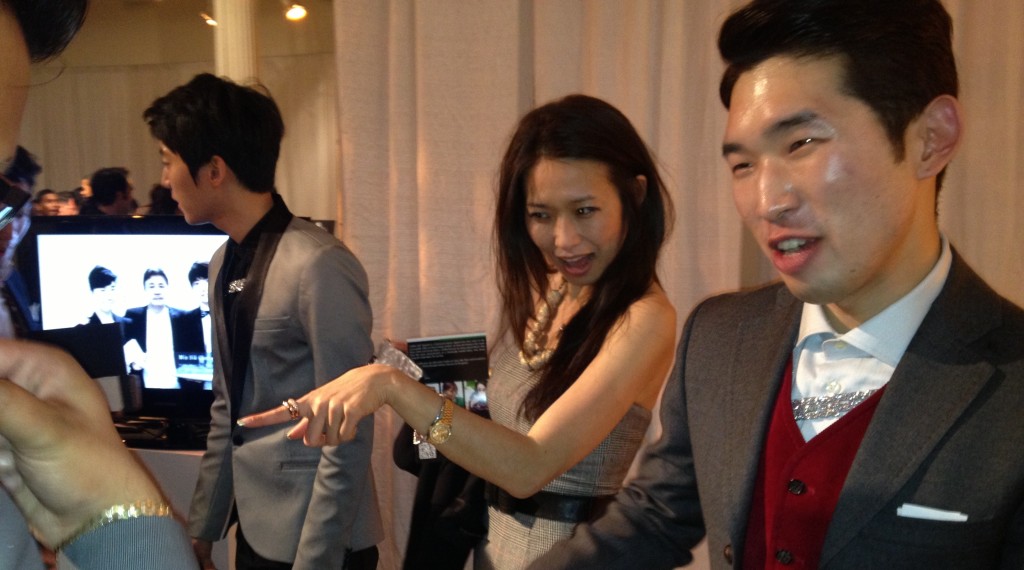 Paul Park (right) was there with co-founder Min Ree (far left) promoting their Korean pastry company, BESFREN; and their chilled, cream-filled, bite-size, rice-cookie sandwiches, which they call "Chaps." Head over to www.besfren.com and scroll down to take a look at some actual-size photos, or buy some over at Kori on Church St. in Tribeca, or Kristalbelli on West 36th St. in Midtown.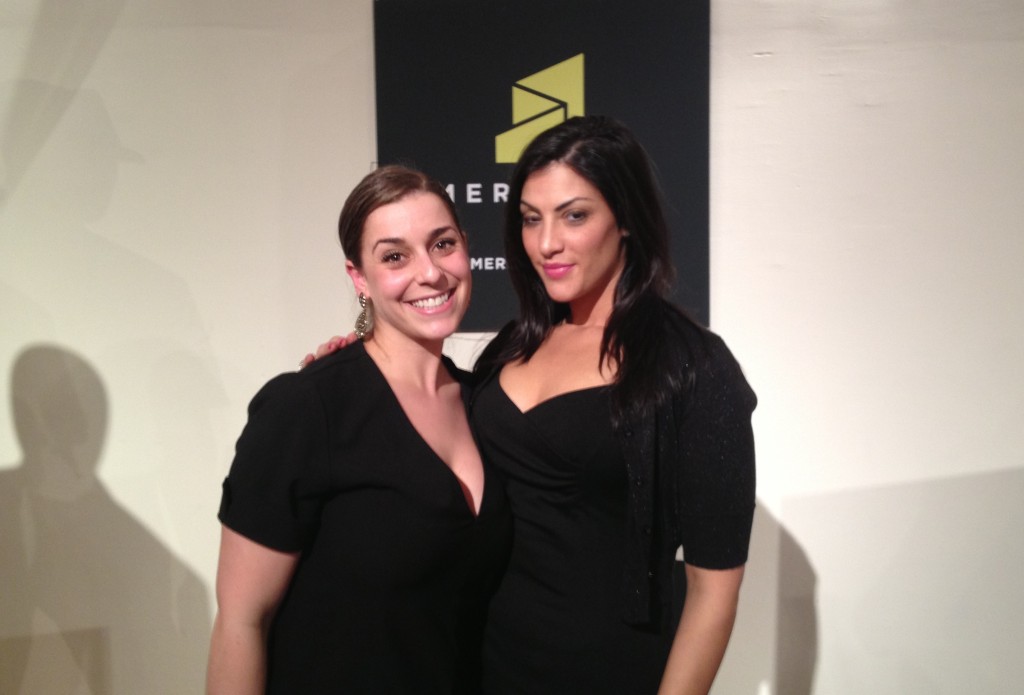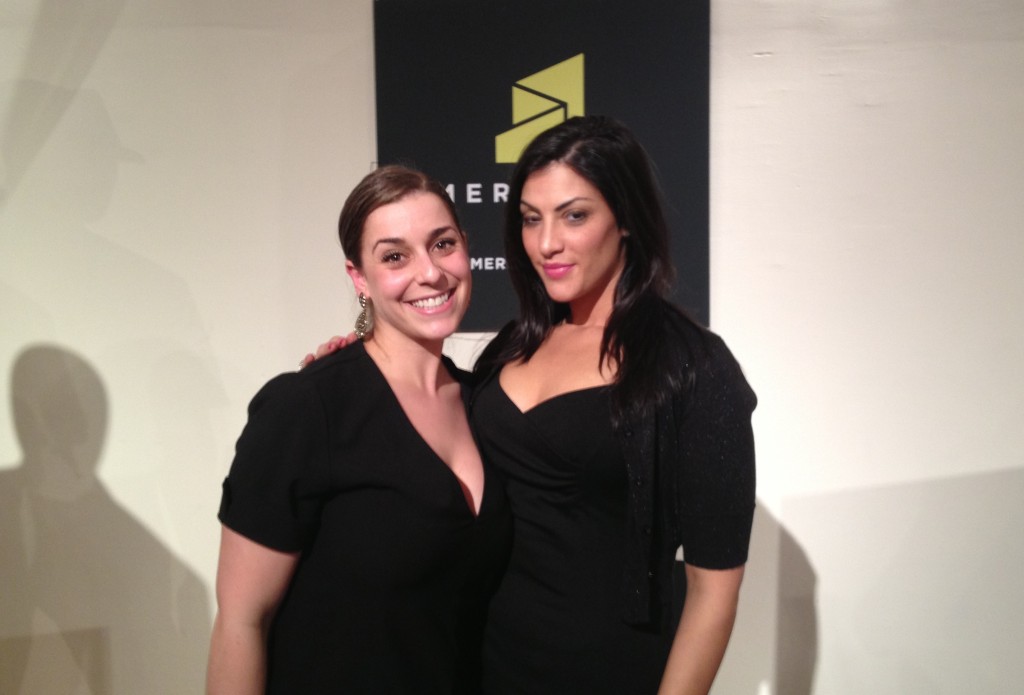 Lisa Ciampi (left) and Emily Muzio (right) were spreading the word on the Mercedes Club, a luxury fitness multiplex in the heart of Hell's Kitchen. To name a few perks the club offers: Of the facility's 80,000 square feet, 30,000 make up outdoor fitness space; it's got indoor and outdoor pools; boxing and yoga studios; a basketball court; putting greens — more facilities than you could hit in a year. It is a sight to behold, and from afar, the building itself looks like a stairway into the skies.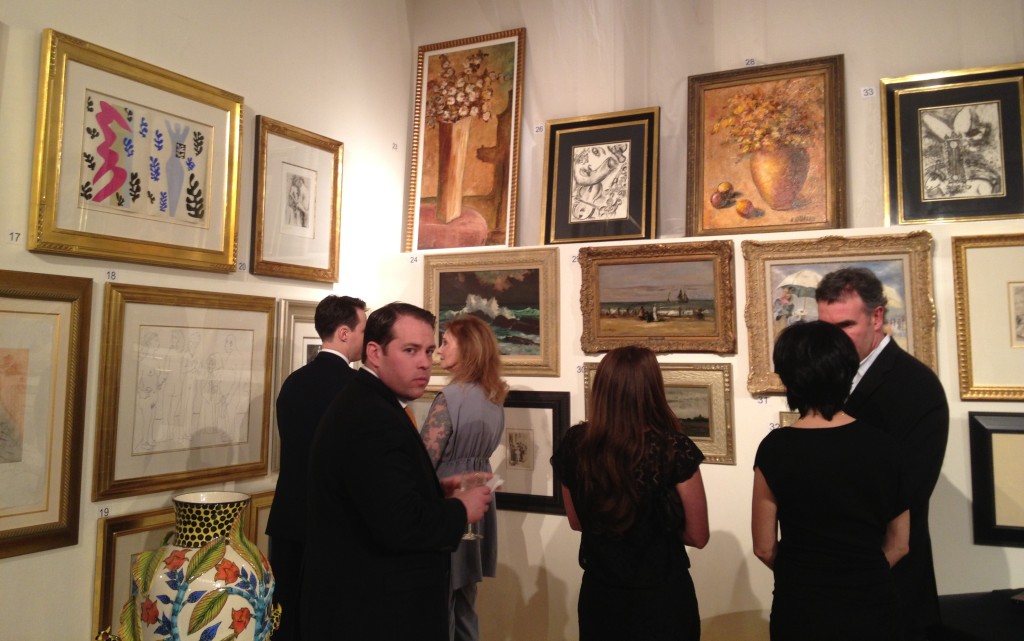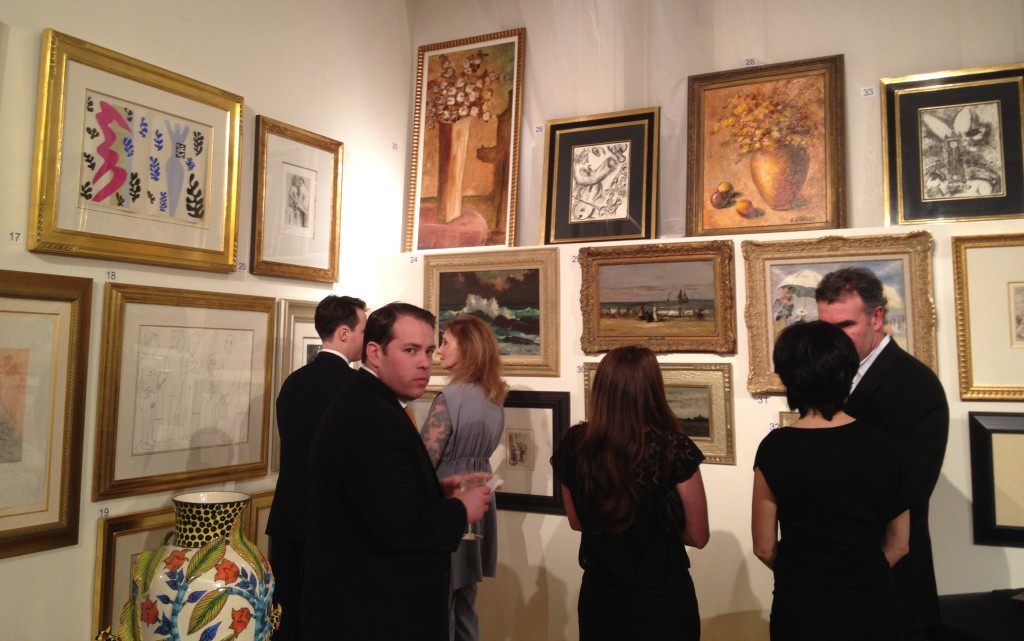 Jonathan Buchman of MetroWest Precious Metals was there representing the owner of an impressive art collection, which included original works of Salvador Dali, Pablo Picasso, and other icons.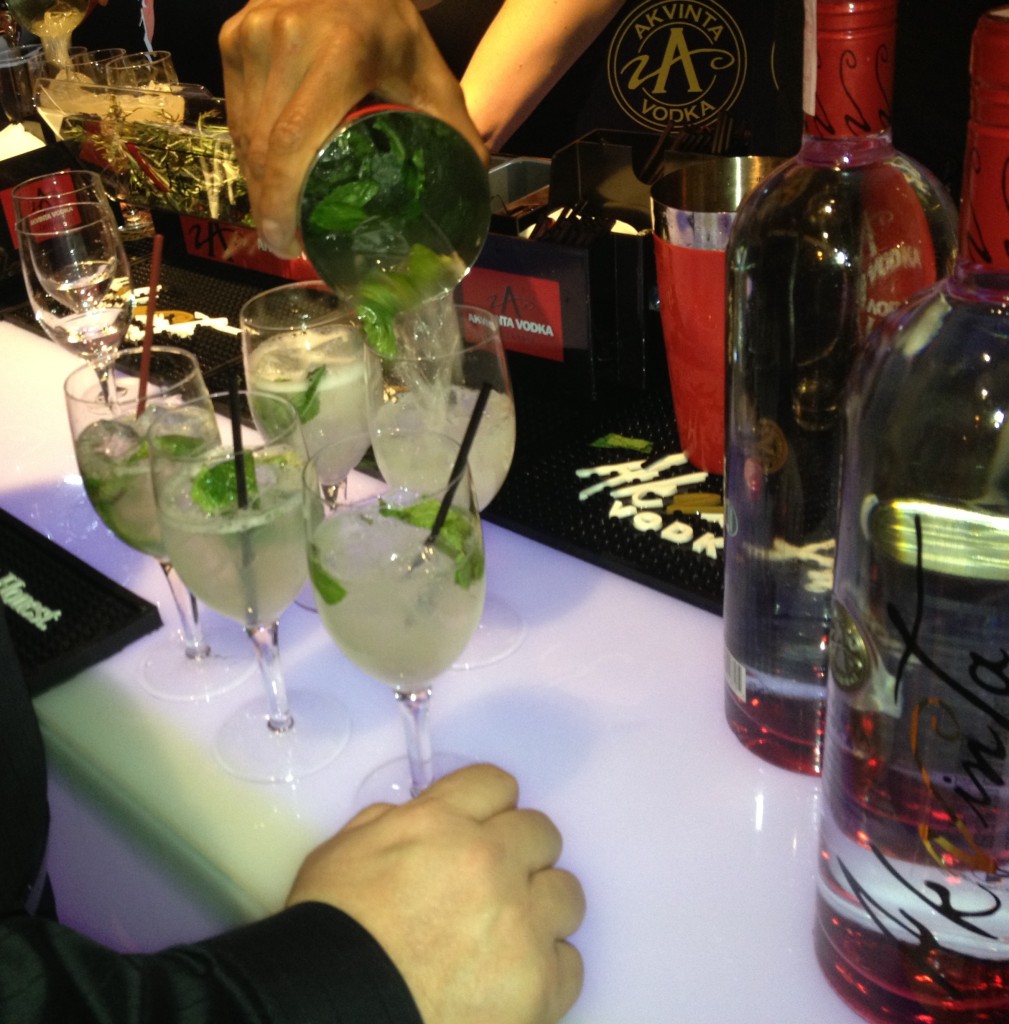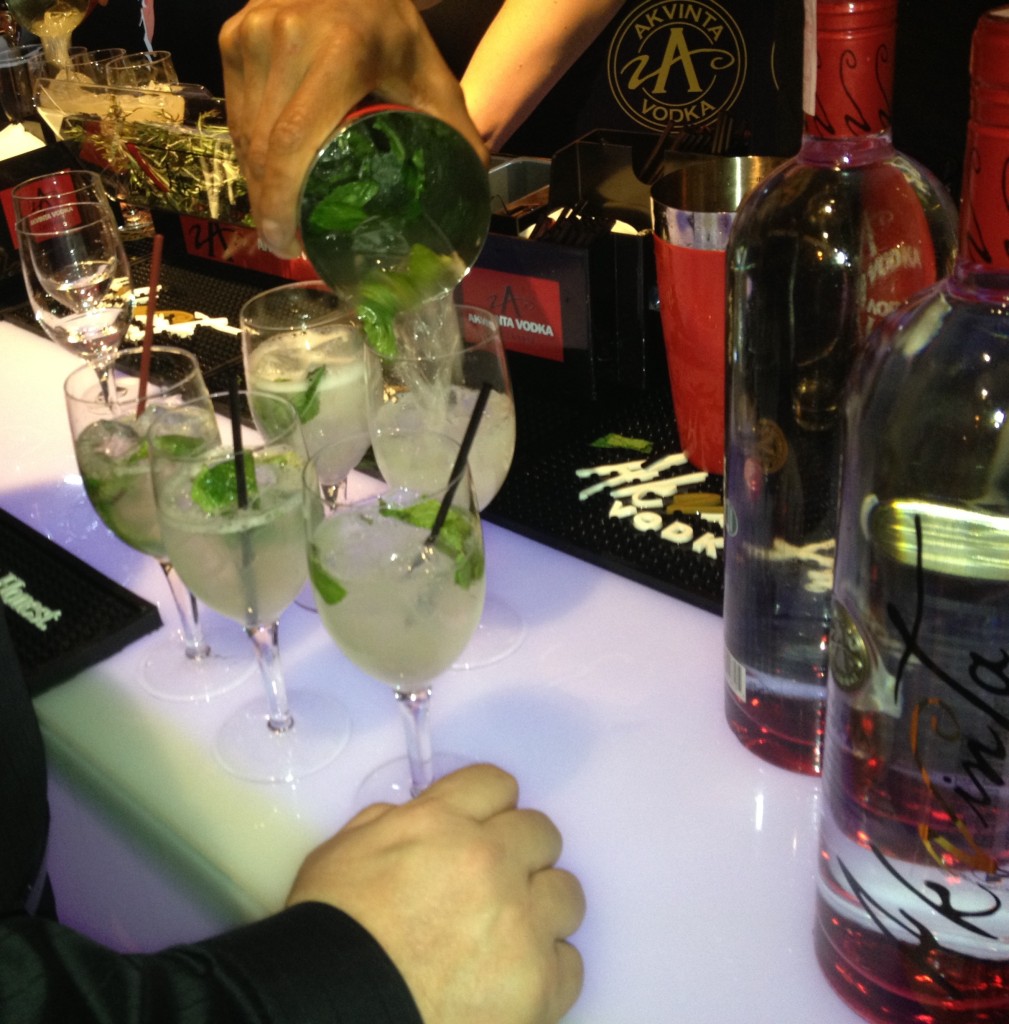 Akvinta Vodka was also at the Luxury Review, keeping everyone's thirst quenched…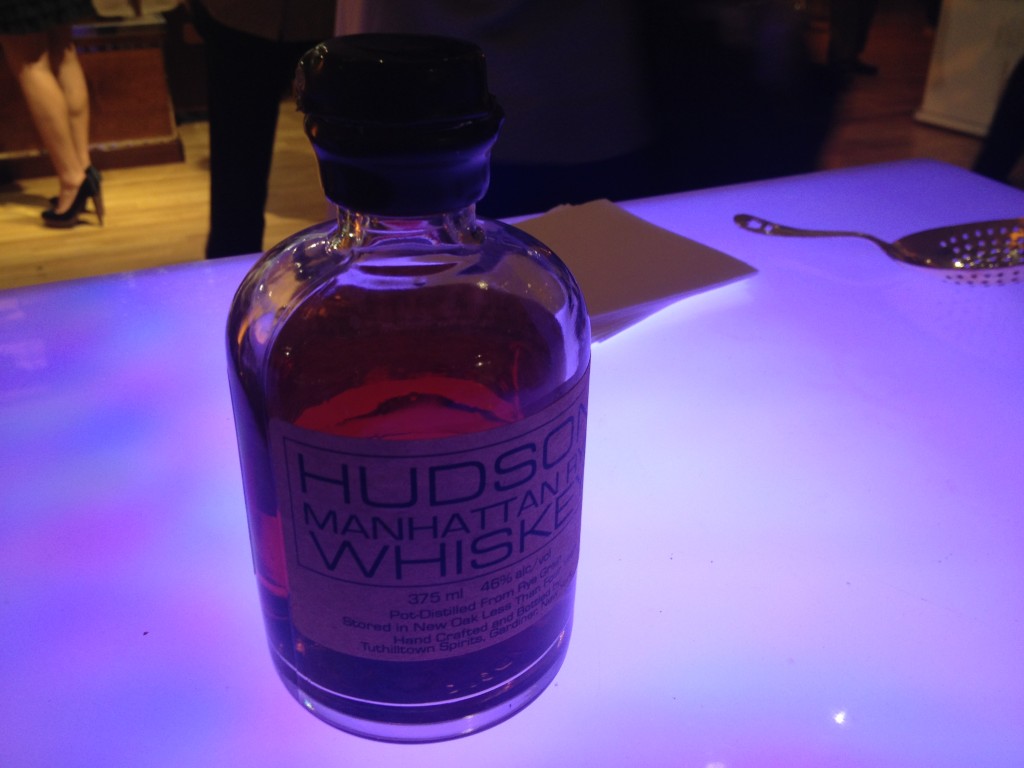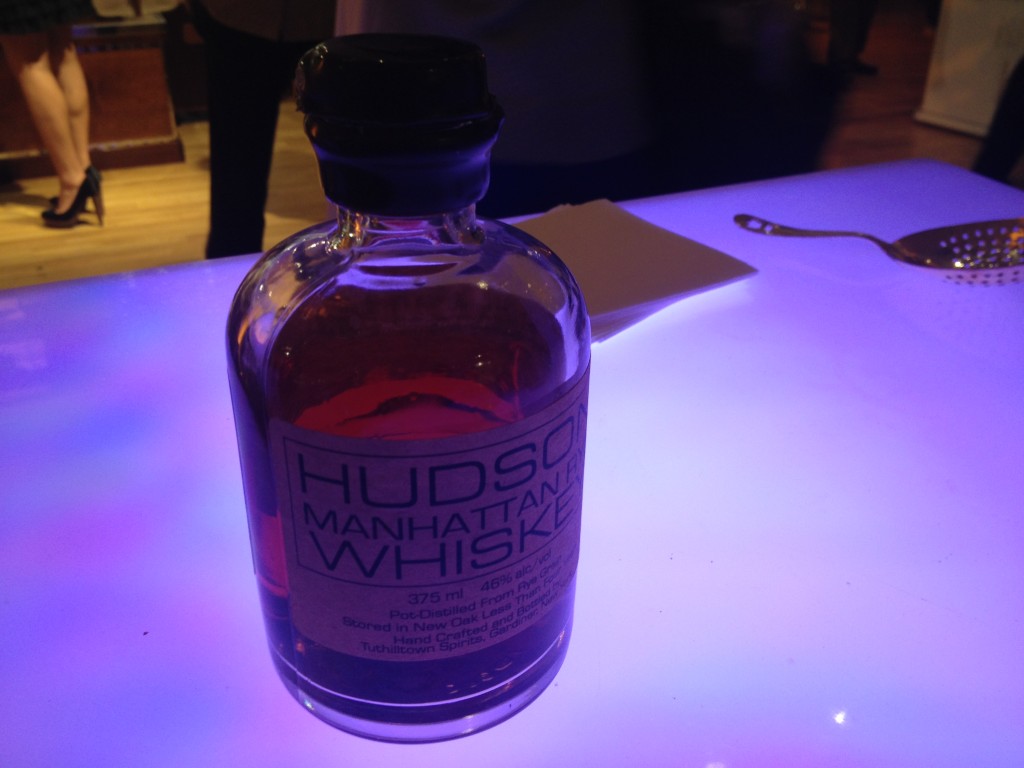 …as was Hudson Manhattan Whiskey. Equally smooth.
And the team at 300watches was there to bring the details home.