Every interior designer knows that adding artworks to home décor is one of the most original home decorating ideas as of today. Paintings are an indispensable part of the aesthetics and atmosphere of space. Not only do they make a room feel complete, but they also give a special emphasis to your personality. Whether you are going to move to another home or you just want to refresh your current living space, you will need these five interior design tips for hanging wall art. They are simple and easy to follow, so you will save much energy and time in the process.
5 interior design tips for hanging wall art
1. Consider the size of artworks
Size is the number one factor when it comes to hanging art at home. You need to measure free space on the walls first and only then start arranging artworks. That is how you know what paintings you need to buy.
2. Don't forget about safety
Apart from size, you will need to make sure that your pieces are in a place where they are not exposed to direct danger, be it natural factors or visitors coming around.
3. Choose the method
A stand-alone painting, a gallery wall, an asymmetric row, or in parts? It is completely up to you how you will arrange artworks at home. Just don't forget about basic art hanging rules.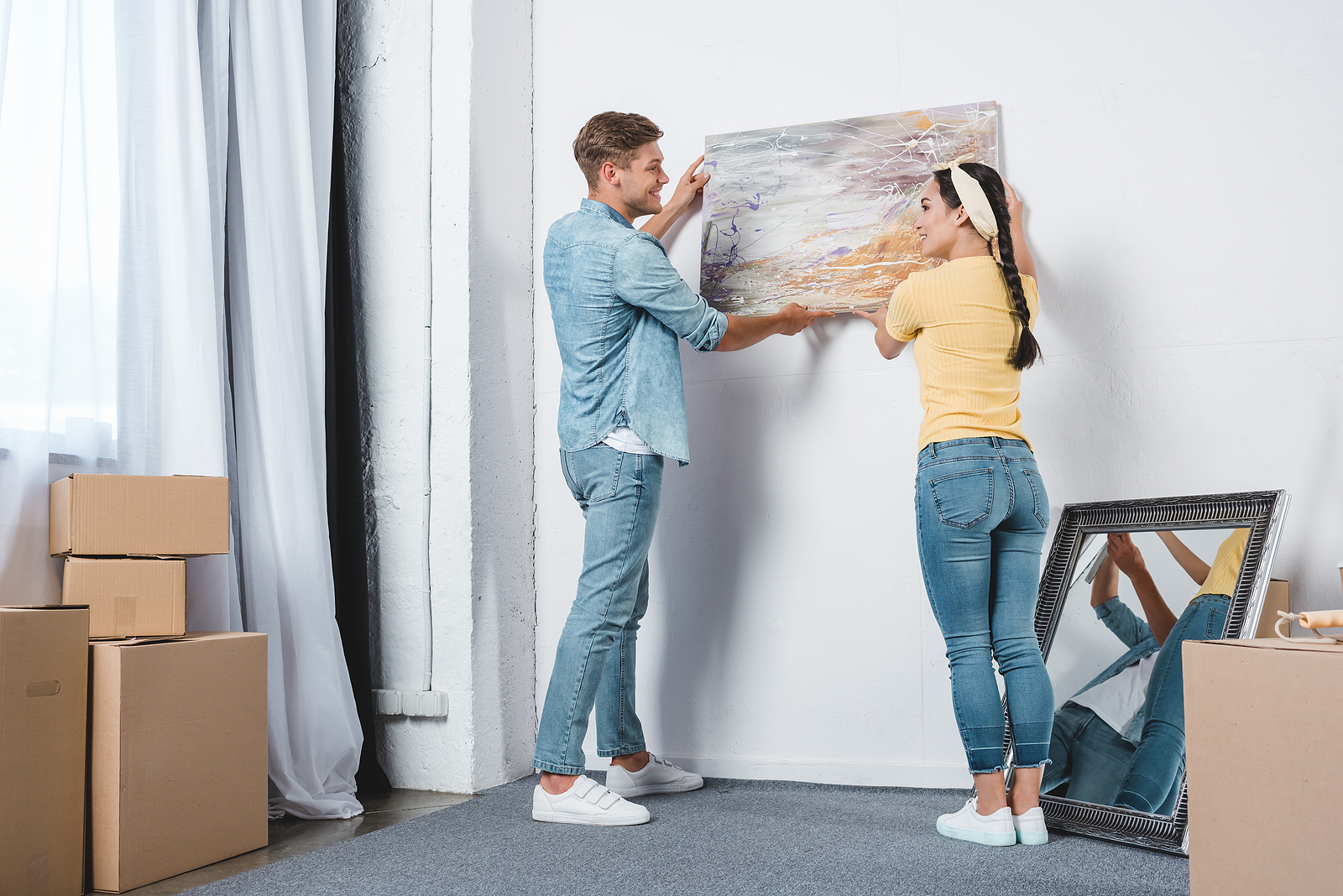 4. Stick to the center
One of such rules is hanging wall art at eye level. No matter whether it is one painting or a group of them, the center point should always be at approximately eye level. Otherwise, you can ruin the aesthetics.
5. Hang paintings appropriately
At first glance, hanging art is pretty easy. Most often, it is, but, still, you should be overly cautious, as there are many nuances to consider. Moreover, you will need suitable picture hanging hardware and tools. You may also consider hiring professional picture hangers for this job.
It is time to breathe a new life into your home. When chosen right, wall art will become the key attribute of your interior design and a sign of a good aesthetic taste.