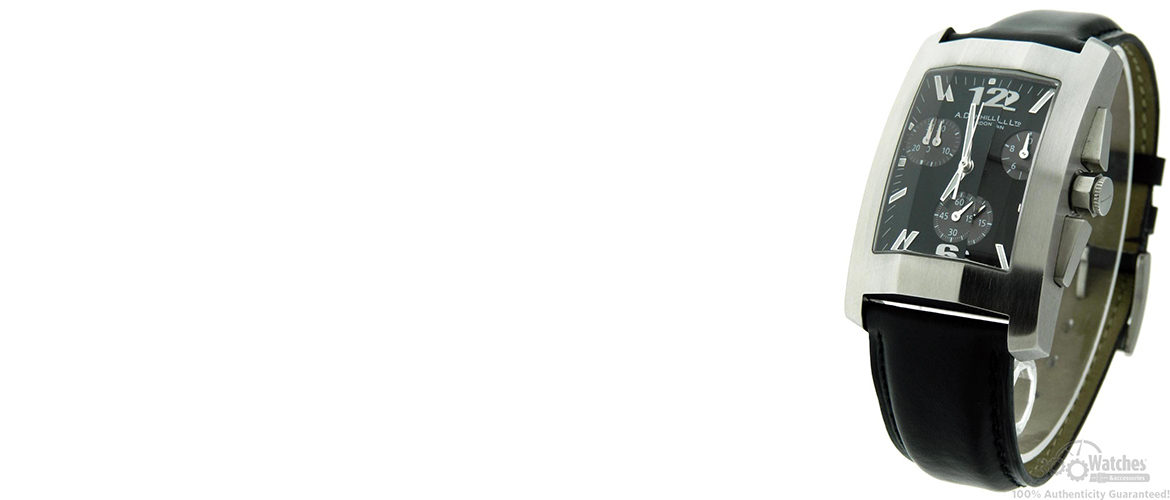 Dunhill is probably the most luxurious distributor of fine men's luxury goods, and this ensures that an A. Dunhill watch conveys prestige, elegance, and style, but is still modern enough for a younger generation.
Alfred Dunhill was a 21 year old inventor when he inherited a saddler Business from his father in 1893. It was located on London's Euston Road and it was the first step for him to found his company in 1903. He catered only to accessories for men, first producing car accessories and then moving on to fine leather products, writing accessories and to his glorious line of watches.
Soon enough, other countries noticed Alfred's designs and the brand began a global expansion.  The first store was opened on Duke Street in 1907. In 1921, another store opened on Fifth Avenue in New York and, in 1924, another one opened at 15 Rule de la Paix in Paris. The watch department also grew during the 1930s, and the first collection from the brand was available in 1936 and included the Key watch and the Facet watch.
Dunhill's watches have evolved over the years, and their watch straps are as varied as the watches themselves. But Dunhill is known for more than watches, as it specializes in luxury items for the discerning gentleman. The brand's products for men are a must if you want to look like a refined society member.
But Dunhill will not stop at stores, as the brand will offer a lot more to the Dunhill man.  "Homes" opened at Hong Kong, Shanghai, Tokyo and London, offer customized services such as tailoring, wine cellars, restaurants, and spas.
The brand was born in 1893, and well over a century later it still maintains its style and, with the frequent occurrence of new inventions and innovations, the brand is still in sync with Alfred Dunhill's mantra: "It is not enough to expect a man to pay for the best; you must also give him what he has paid for".  You can be sure that all of his products, including his fabulous and unique watches, comply with this philosophy.