A Floral Still Life Was Painted by Van Gogh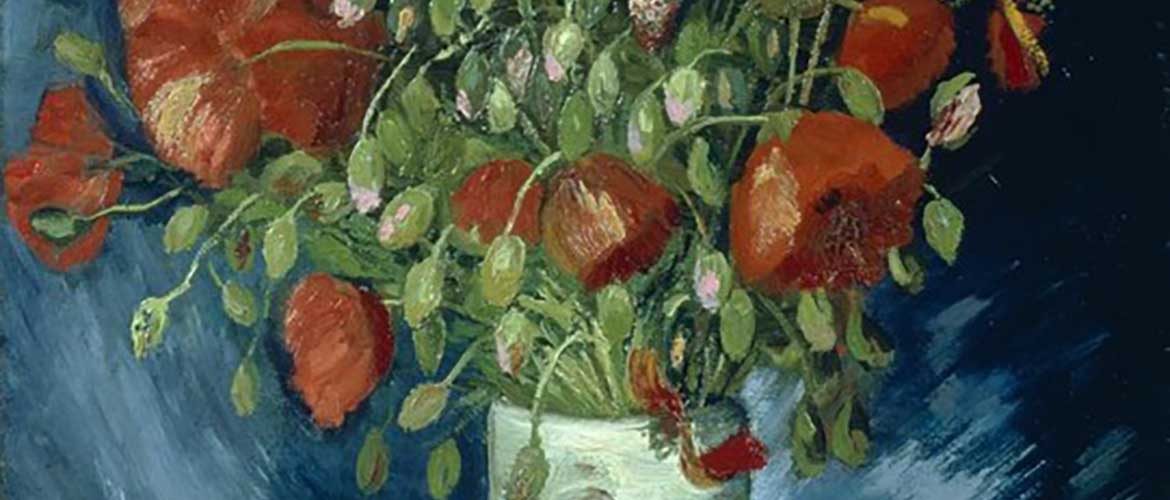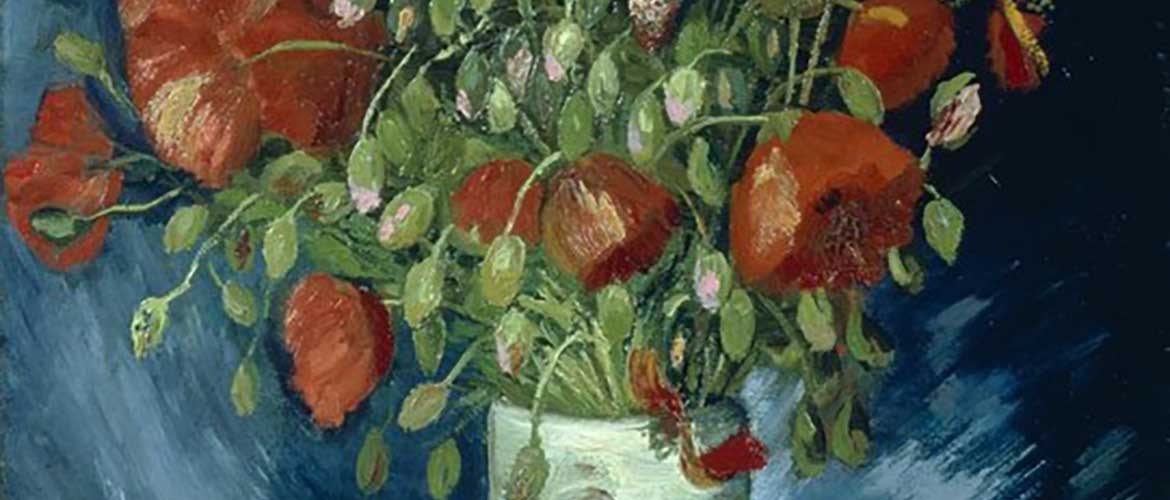 Another vivid impressionist painting was included in the list of artworks by Vincent van Gogh without the mark "attributed." After three decades of doubt, the authorship of the floral still life titled "Vase with Red Poppies" from the Wadsworth Atheneum's American Art collection is confirmed by experts of the Van Gogh Museum in Amsterdam.
The painting "Vase with Red Poppies" went to the Wadsworth Athenaeum Museum in Hartford (Connecticut) under the will of the writer and collector of artworks by the French Impressionists Anne Parrish Titzel in 1957, along with the art pieces of Pierre-Auguste Renoir, Claude Monet, and Odilon Redon. A floral still life was difficult to attribute to van Gogh since some unsolved questions about his work have remained. After scientific, artistic and historical research, experts in the Amsterdam museum determined that the picture technically and stylistically coincides with the documented work of the legendary impressionist, relating to 1886.
This discovery means that the Wadsworth Museum holds two paintings by van Gogh – a floral still life "Vase with Red Poppies" will join the "Self-Portrait." Both pieces were painted during the artist's residence in Paris in 1886-1887 on top of earlier images.
"Vase with Red Poppies" is stylistically combined with a group of post-impressionist paintings that van Gogh created shortly after his arrival in the French capital in the spring of 1886. A brighter palette and easy filling with simple objects – flowers, nuts, fruits – as well as this composition with poppies in a simple cylindrical vase, characterize his paintings.
Studies have also shown that the painting was exhibited at the Armory Show in New York in 1913.
The museum workers of the Wadsworth Athenaeum with the help of digital equipment scanned the picture and found another image under the colorful layer. The next logical step was to send the "Vase with Red Poppies" to the Van Gogh Museum for further study. Based on the results of the analysis of paints, materials, canvas, and style, experts from Amsterdam with great confidence confirmed the authenticity of this floral still life painting.
The colorful art piece will return to the Wadsworth Museum on April 26, 2019, just in time for the opening of the annual Festival of Fine Arts and Flowers, which will be held for the 38th time. Then "Vase with Red Poppies" will go to rent in Europe – in the Museum Barberini in Potsdam, where the exhibition "Van Gogh: Still Lifes" (from October 26, 2019, to February 2, 2020). There it will reunite with many other similar transitional works.