Panerai Luminor Submersible – A Great Watch to Live on Our Planet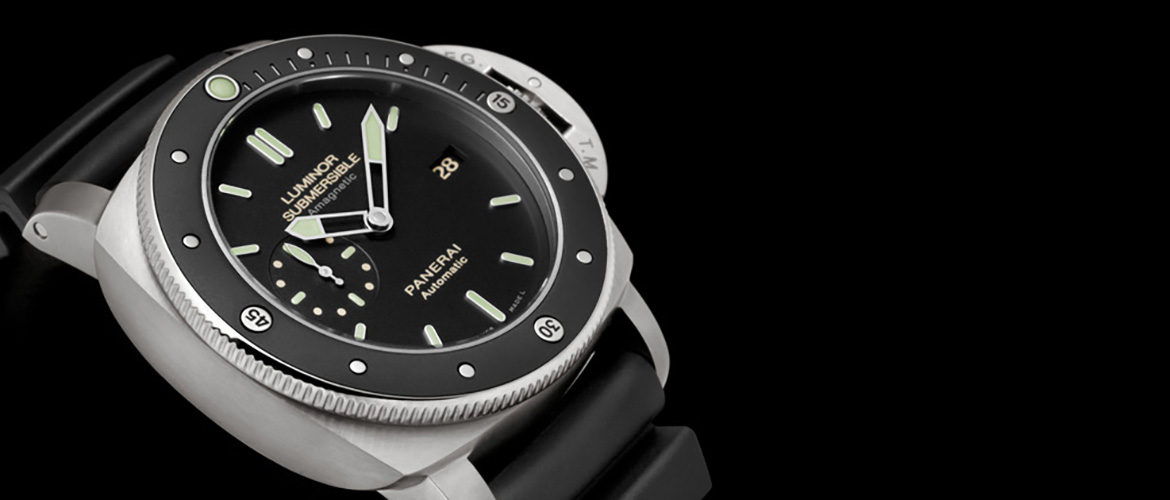 It was quite a usual workday for Ilya Kushnirskiy, an American New York businessman of Russian origin. This day was full of watch tick-tocking, cause Ilya's business mainly consists of watch trades. Well, in fact the biggest part of the wrist watches keeps silence in our days, even those that have rotating hands. Of course, they do make some sound, though generally it depends on the type of their movements, but you need to make very close contact with your ear with a watch case in order to get some actual tick-tocking. But still you have a high chance to get an echoed sound of your own pulse tone rather than any kind of watch tick-tocking.
However, Ilya could hear this "watch-that-works-sound" for all his life, right from his childhood times, when the things were really different. He grew with that feeling – something about classical canon of a wrist watch. A model should have a clean dial with numerals and hands, quite enough, isn't it?
Well, nevermind. It was a workday, Ilya was in the office storage room, just back from lunch, and… he was staring at his own wrist watch. He got a need to know exact time. Hah, by the way – they say that cigar and tobacco producers don't smoke themselves, cause they just know what the shit is. But Ilya's business wasn't something about health wastage – it was about watches. He loved them both to trade and to wear… So, he was staring at the wrist watch called Jaeger-Le Coultre 18k Rose gold Alarm watch. It was a great timepiece  kind of the top level vintage models. You know, those of precious metals with as few functions as it's possible. Just gold, just time flow. It's enough. It's vintage. And tick-tocking, right. But…
…Wait, I hear no tick-tocking! – was his sudden idea. Then he remembered an occasional science channel with some recent asteroid talks and at that moment everything changed in his mind. It looked like a new space of freedom of choice…. – I am not a NASA-astronaut, I am not a Swiss CERN scientist with their antimatter nanoseconds, but… I live on the planet, guys! I live on a giant blue planet, with all other stones, dust and everything around it. A planet with a multitude of time flows streaming over and above its surface! A river of constant change…
Now, it's my time to step further into the future…
Ilya opens his safe and finally decides to take a new watch for his wrist. No more vintage, no more classical lines of luxury watches. A new feeling lead him to chose Panerai Automatic Luminor Submersible. Everything really changed. He was looking at this black color solid titanium body attached to his hand, designed for underwater professionals, and listened to a new wave of inner energy. He was neither on the orbit, nor under water surface, yet still he was among those who used thin tools for precise actions.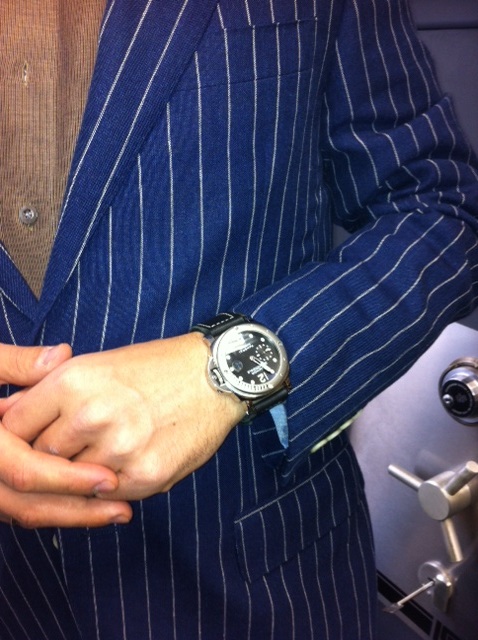 Office team members got a wonderful surprise when their saw their boss. For the rest of that day and later he was more like a real business engine with a high-speed computer inside rather than just a usual talented businessman. The reason was evidently seen on his wrist. Take hands, take luminescence for them and for hour markers, add chronograph subdials to that mixture, launch an automatic movement and…
Be on the planet, know your time…