The Alfred Dunhill Bull Dog Watch: A True Mens Watch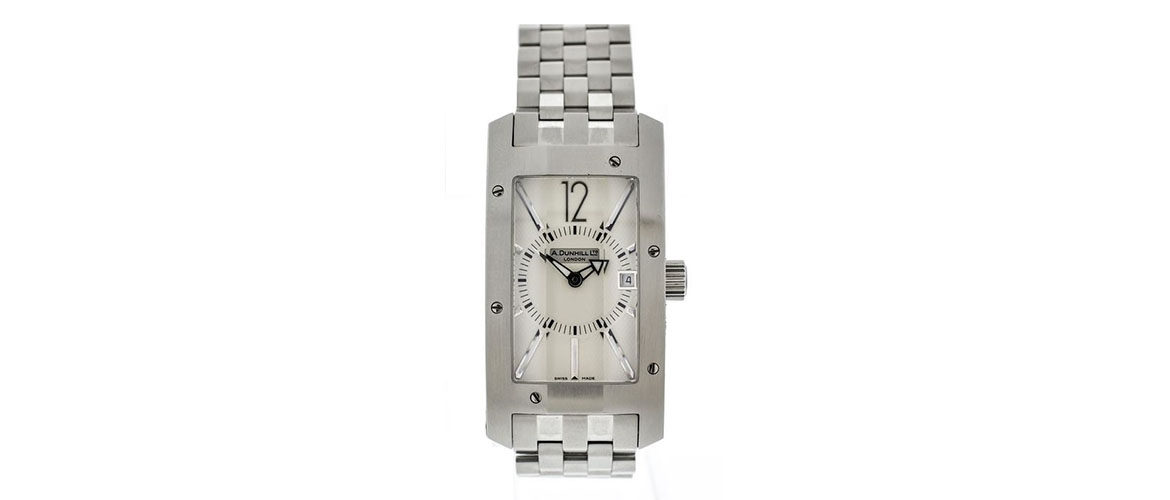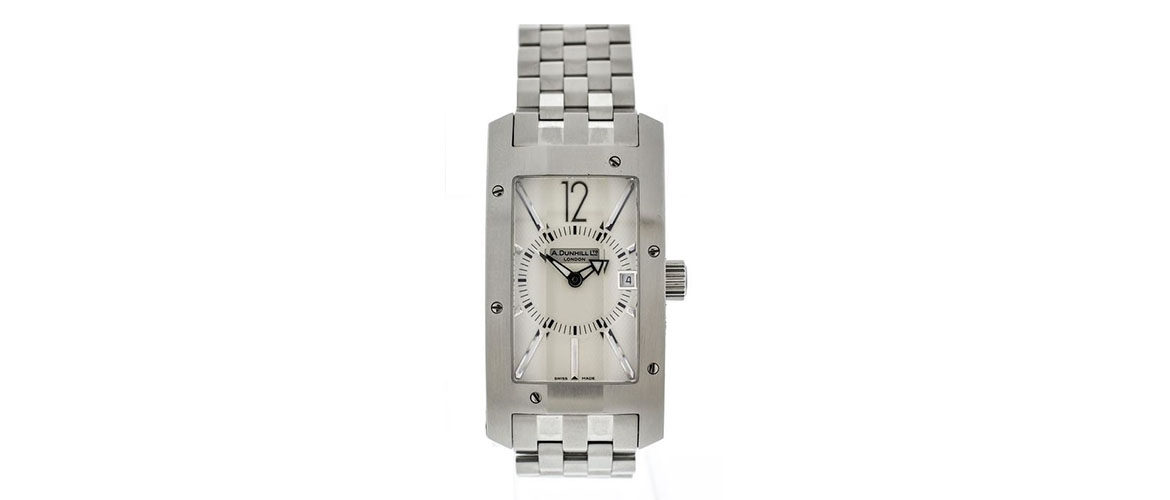 For many, the Alfred Dunhill watch is the epitome of the stylish and prestigious mens watch. Their clean, no-frills designs, simple colors, and excellent technical features make their watches the perfect watch in terms of form and function. The London Bull Dog watch is no exception to this rule. Unlike many other luxury watches that rely on gimmicks and garish designs to attract attention and interest, the London Bull Dog watch does not any bells and whistles to make it special.
The bull dog is considered to be one of the toughest and most macho dogs around. It looks powerful, stocky, and sturdy, and the Alfred Dunhill Bull Dog watch brings these same characteristics in both appearance and its function. This mens watch is made from stainless steel, which makes it durable and strong, but also stylish and elegant to look at. The rectangular shape of the watch gives it a streamlined look, making it an excellent watch to wear to formal events. The strap itself is also made from stainless steel, so it can handle a lot of wear and tear without it breaking or loosening.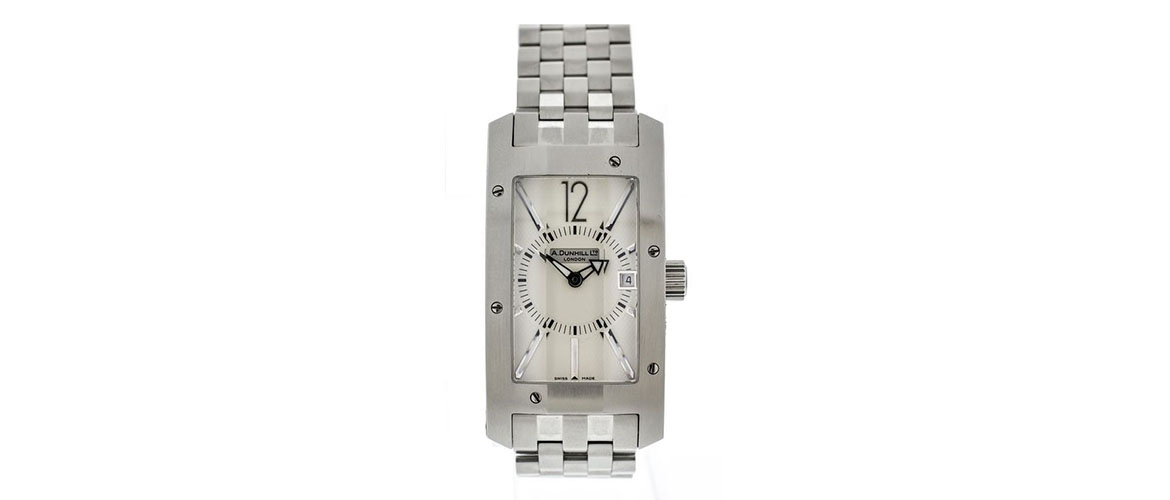 The bezel of the watch is also striking because of the small screws surrounding it, making the bezel pop even more. The dial is also a work of art. Made from stainless steel as well, the dial features symmetrical grooves down the sides, making it both beautiful, and easier to grip.
However, the true work of art in the London Bull Dog watch is in the face of the watch. Each facet of the watch face is unique, and will make anyone give a second glance to this watch. The first thing that you would notice would be the very large number "12" on the top of the watch, and that there are no other numbers around the watch face. Instead, there are silver line markers that would indicate each hour on the face. Another thing that you would notice is that there is a magnified area on the face in the 3 o'clock position, which would indicate the day.  Finally, even the hands on the watch face are striking, as they are silver hands with black outlines, so they are easily seen against the silver background of the watch face.
The watch is automatic for accurate time-keeping, and you won't have to worry about getting it wet or rusty, because the watch is water-resistant as well! If you're looking for a watch that's a great invest at a great price (the London Bull Dog watch can be considered a steal compared to  other very expensive luxury watches), this beautiful mens watch will last you for years to come!