Alpina Extreme Diver 300 Orange Bezel Watch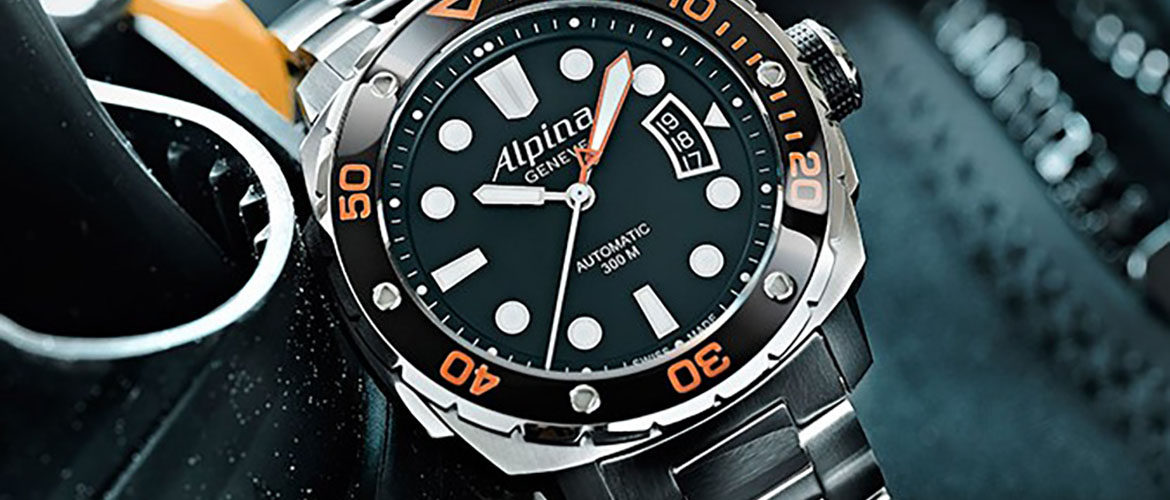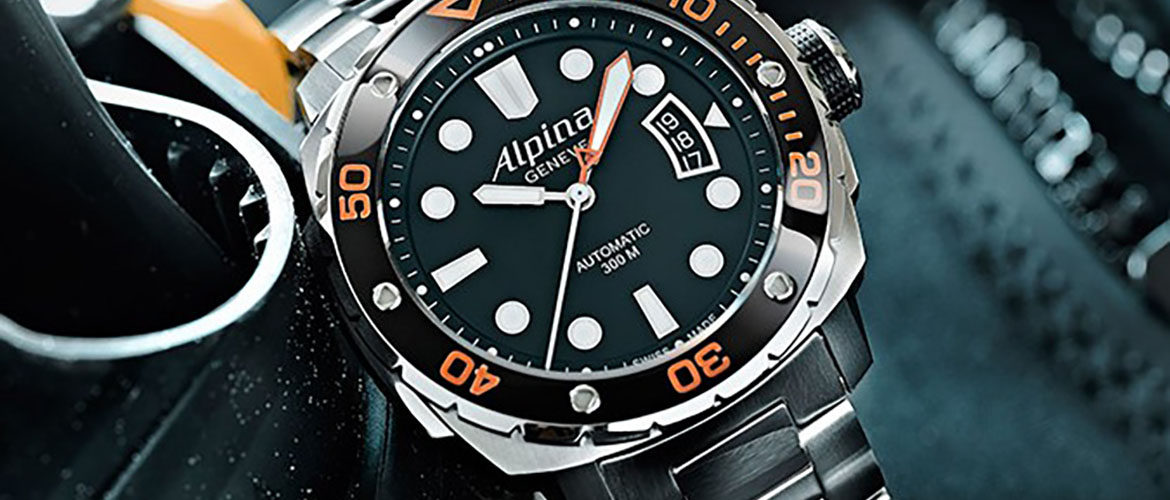 Alpina watches know that the industry need diving watches nowadays
If you keep a close eye on the watch industry, you will notice the importance of diving watches. Of late a lot of people from all over the globe are engaged in diving activities of various types. While most of them do this as an adventure sport, for some, this is a part of their day jobs. In either case, they need diving watches that can withstand water pressure at deep sea. Alpina Watches have known the importance of this market and have come up with a few diving watches already. Alpina Extreme Diver 300 Orange Bezel Watch is the next one from this watchmaker's stable. In addition to Alpina Watches, there are many other high end watchmakers who are constantly coming up with better and better diving watches.
Alpina Extreme Diver 300 Orange Bezel Watch is the sixth diving watch in the lineup of the watchmaker. Here, Alpina Watches is giving a makeover to the Extreme Diver 300 model by giving orange color markers to both its dial as well as bezel. They included orange in a subtle manner and have not gone overboard with the venture.
Alpina watches uniqueness contributes immensely to their popularity among divers
Alpina Watches is introducing two models in to the Extreme Diver Orange edition. One of them, the one with AL-525 movement, is an automatic one while the second one, the one with the AL-240 watch movement, is a quartz model. The former is 44 mm in size and the latter is 38 mm in size. Both of these models are unique in many ways with many common features and some notable differences too.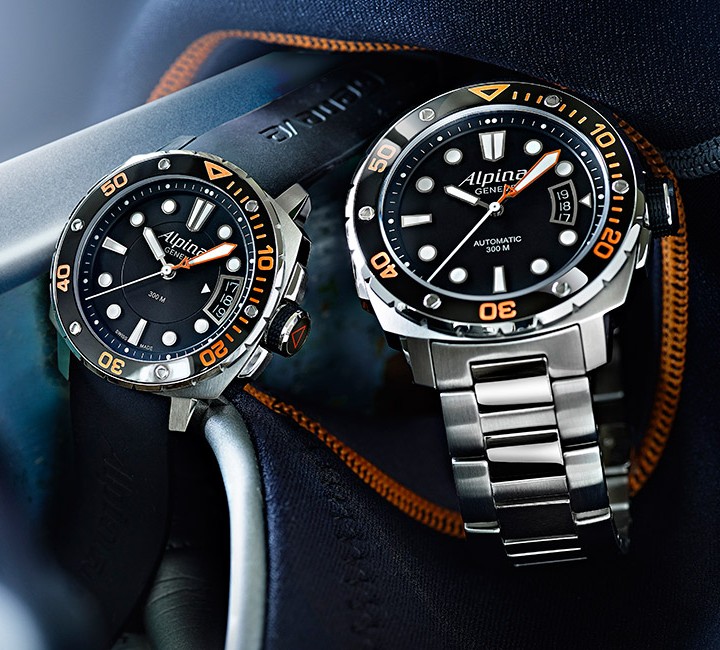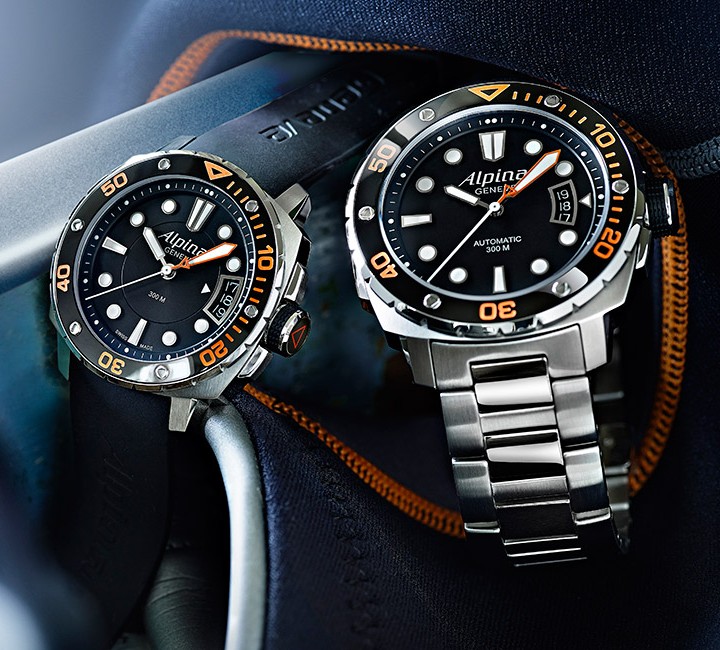 Alpina Watches created both of these Orange models with a water resistance rating of 300 meters each. Again, they share the same unidirectional bezels as well as similar markers with lume applied on them.
Why did Alpina Watches choose Orange as the color for this watch? They created it primarily as a diving watch. As you go down in to water, your visibility is significantly reduced. This is especially true in water with lots of sediments in it. In such situations, orange is the color that is most visible to human eyes. Thus, Alpina Watches chose this color as the best option to be worn on a diver's wrists. Again, the watchmaker has created raised indices to further improve visibility in those deep water situations.
Alpina watches made this watch especially for deep divers, that's the reason it's orange
Alpina Watches offer you a multiple choices like a metal bracelet or a rubber strap or a mesh or a nylon strap to be chosen for the automatic model. The quartz version comes with either metal bracelet or rubber strap. The price of the automatic model starts from $ 1,495 and the quartz one starts at $ 950.