Arnold & Son Watches DBS, Double Barrel Sidereal Time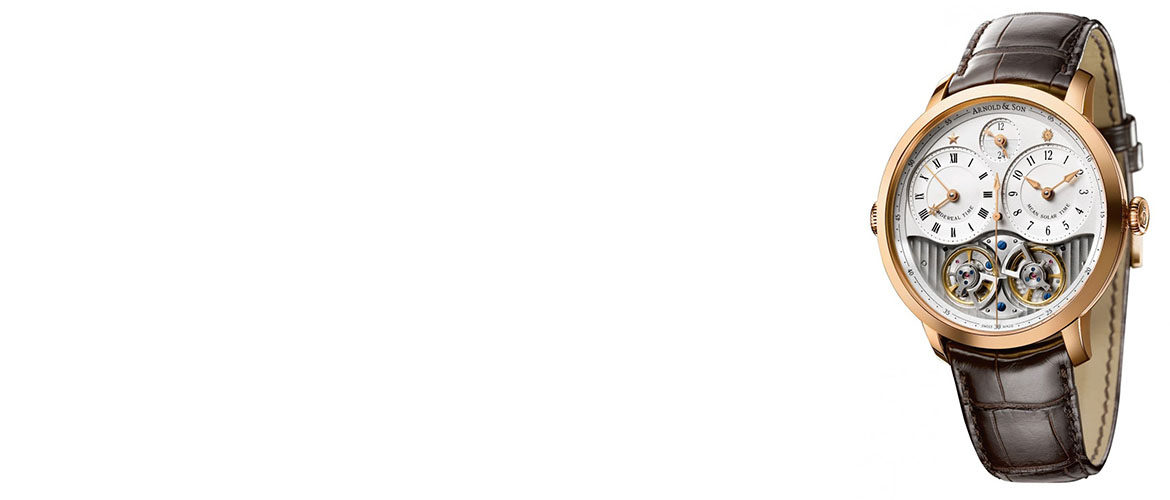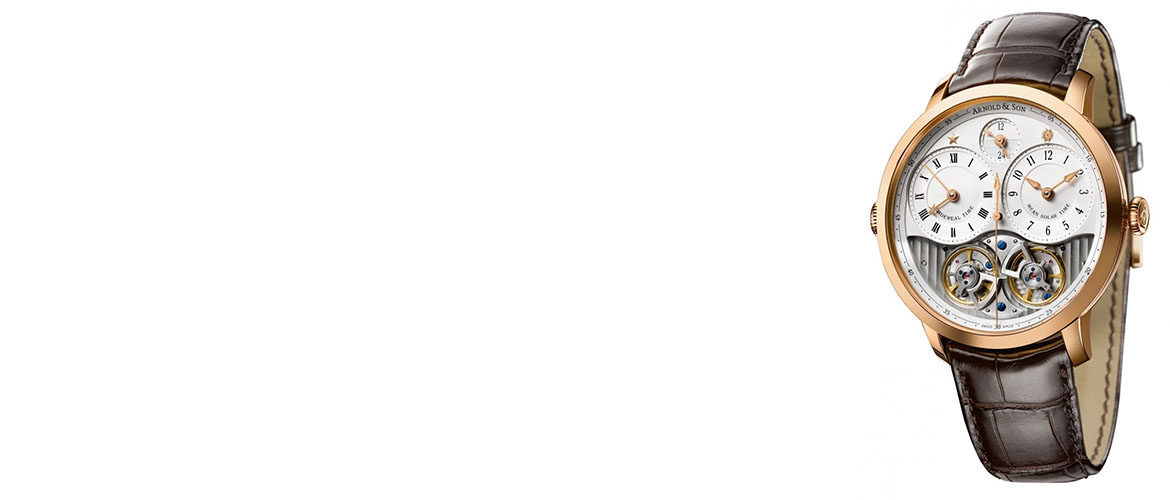 Arnold & Son watches have been partners with the British government for a long time now
Arnold & Son watches have an intrinsic and long history, as the brand has been creating maritime instruments for the British government for a very long time.  Jon Arnold, born in 1736 and founder of the company, was a British man who went to the Netherlands at the age of 19 to learn the craft.  After his return to Britain he became a highly reputable watchmaker and he and Abraham Louis Breguet became friends. They were very close and actually appointed each other's son as their apprenticeships.  Arnold & Son watches are said to be around since 1764, however their presence has not been a constant.
The new member in the family of Arnold & Son watches is the Arnold & Son DBS.  The history of the brand may not be continuous, but rest assured that these Arnold & Son watches, which come straight from La Chaux de Fonds, are worth every penny of their hefty price tag of USD46,500.00.
DBS stands for Double Barrel and Sidereal time.  Sidereal is a timekeeping system that astronomers are known to use in order to keep track of the direction required to point a telescope towards a specific star.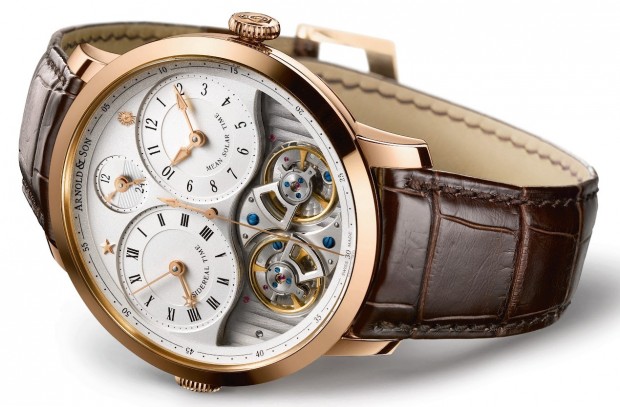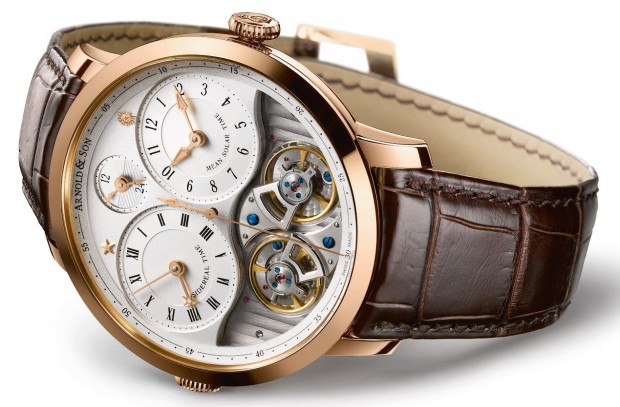 Arnold & Son watches are worth every bit of their price tag
The creative minds behind the Arnold & Son watches are known to design and develop a new movement for every model, and these new Arnold & Son watches use the new caliber 1311, created to honor two superior complications that were created between 1796 and 1799 by Jon Roger Arnold himself.  The DBS displays both mean solar time and sidereal time on its dial.
This watch, like all of the other Arnold & Son watches that come from this manufacturing company, was created, designed and manufactured in house.  It features a symmetrical dial with two adjacent sub dials: the left one shows the Sidereal time and the right one shows the mean solar time.  Another sub dial placed at the 12 o'clock position shows the time using a 24 hour scale.
The dial of the watch also displays the two escapements of the caliber, placed symmetrically and side by side, and the adornments found on both the front and the back are top of the line.  This watch is not just a time telling machine, but a magnificent piece of engineering.
Keep close watch on all Arnold & Son watches
The DBS watch is relatively thin, and the dial is 44mm in diameter.  The case is in rose gold, with a sapphire case back. It has a power reserve of 40 hours and the movement is decorated with blued screws and Haute Horlogerie finishings.  Believe me, after seeing this magnificent timepiece, I will keep my eyes open for the next offering from Arnold & Son watches.