Art Deco High-End Luxury Watches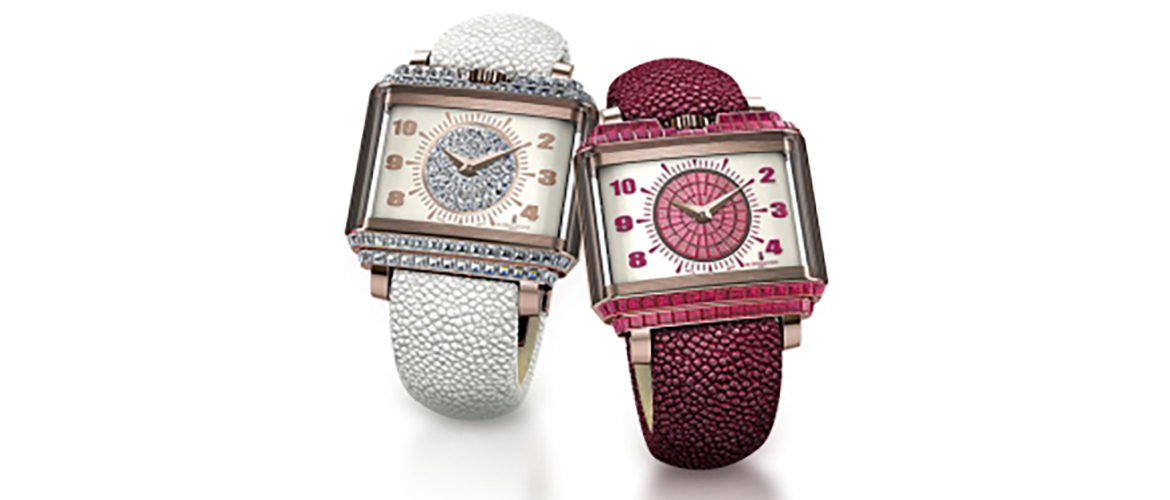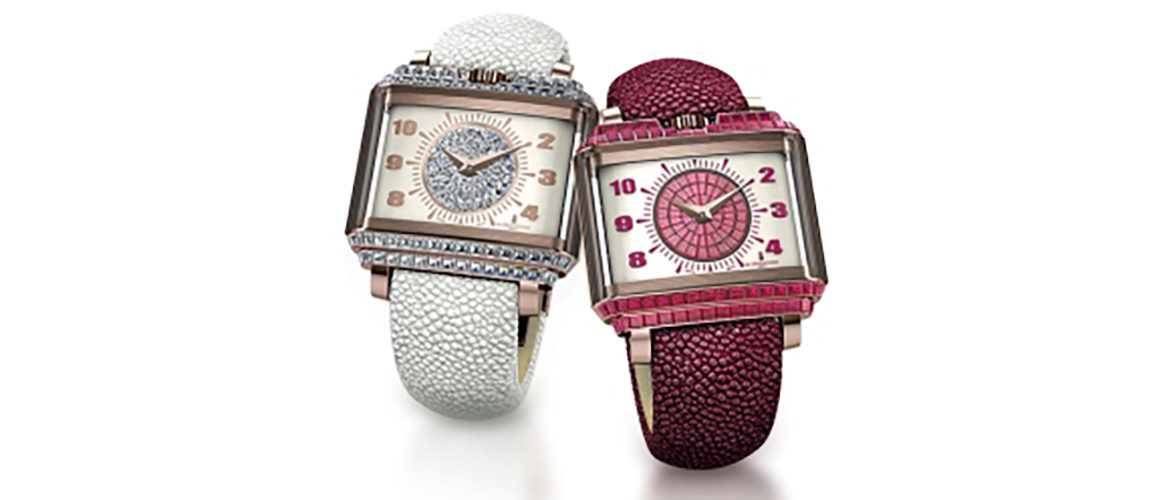 With its bright colors, streamlined forms, geometric shapes, and smooth lines, Art Deco is not just another design style – it is rather an artistic movement that is now seen in everything, from fashion and jewelry to ocean liners and architecture. Since its very appearance in the early years of the 20th century, Art Deco has influenced many luxury watch brands and designers throughout the world, which makes it an integral part of the Haute Horlogerie world. No wonder, this glamorous, elegant, and at the same time very functional style was at the peak of its popularity in the "Roaring Twenties," and it is still popular now. Here are just several high-end luxury watches that can easily prove this!
De Grisogono New Retro Lady
Each piece of the De Grisogono New Retro Lady collection is distinguished by the unmistakably chic design inspired by the fashionable 1950s. This glamorous luxury watch with its rectangular case and unusual stepped bezel reminiscent of the Art Deco building's facade is definitely the best choice for those looking for something very special. The model is available in white, blue, pink, and green colors with diamonds, sapphires, rubies, and emeralds respectively.
Harry Winston Art Deco
Since 1932, Harry Winston is known for its unique jewelry creations and luxurious designs, most of which are influenced by the Art Deco style, and this amazing piece of platinum watches is not an exception. With its diamond-set elongated hexagonal case and arch-inspired link bracelet, the Art Deco is an exceptional ladies watch that evokes the iconic elegance of the time.
Tiffany East West Mini
The East West Mini collection of designer watches created by Tiffany & Co. pays tribute to both, the Art Deco movement and the history of New York. Inspired by the brand's clock produced in the 1940s, these beautiful high-end luxury watches with rectangular cases and clear dials represent a perfect combination of Swiss watchmaking expertise and Tiffany legacy of style. The model is available in different materials, color options, and sizes.
Jaeger-LeCoultre Reverso
The famous Jaeger-LeCoultre Reverso luxury watch model with a "flip-over" dial was first introduced in 1931, right at the peak of the Art Deco movement. Since then, it has become iconic not only for this Swiss brand but also for the whole world of Haute Horlogerie. Luxury watches for men and women, a variety of sizes, materials, dials, and bands – Jaeger-LeCoultre has a perfect Reverso for everyone.
Cartier Tank
Finally, our list of Art Deco high-end luxury watches is impossible without the Cartier Tank. This stylish model inspired by the Renault tanks was first introduced in 1917. With its clean, crisp lines, it soon became the real legend of Art Deco and the most popular luxury watch by Cartier. For today, there is a great selection of Tank models created for any taste and budget, from strict stainless steel watches to luxurious gold and platinum models decorated with diamonds. However, each of them still bears the distinctive identity of the original Cartier Tank.