Artworks by Roberto Matta at the Hermitage Museum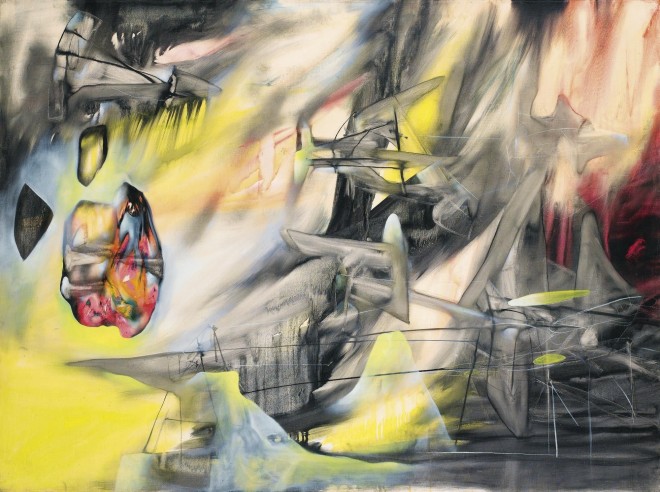 The State Hermitage Museum in Saint Petersburg, Russia, received 94 artworks by Roberto Matta (1911-2002) from 24 private art collections and two foundations. Art collectors from the USA, the UK, Israel, Italy, Mexico, France, and Switzerland offered the masterpieces from their collections. It is the first Russian exhibition of artworks by Roberto Matta, a mystic and surrealist painter.
Matta insisted that he was born 11.11.11 – on November 11, 1911, although, according to another version, the artist was born a year later. After receiving a degree in architecture in Santiago, Matta went to Paris where he worked in the Studio Apartment of Le Corbusier. In France, he met with Pablo Neruda; in Spain – with Salvador Dali and Federico Garcia Lorca, and the latter recommended him to the ideologist of surrealism André Breton. In 1938, Breton included artworks by Roberto Matta in the list of his legendary exhibition of the surrealist landscape paintings.
In the early period, the artist created "gelatinous" landscapes and depicted the outer space filled with eerie organic forms of unnatural fluorescent colors. Later, Marcel Duchamp would say that Matta has "discovered the space for artists." As for Breton, Matta "expresses the need for a visual representation of the four-dimensional universe in a special way."
With the beginning of World War II, Matta, along with Duchamp and Breton, moved to the United States. There, the artist developed the concept of les grands transparents invented by Breton – invisible entities surrounding people. He created five-meter paintings – "The Landscapes of Consciousness." Matta's studio in Greenwich Village in New York became a meeting place for the followers of the abstract expressionism – Arshile Gorky, Jackson Pollock, Mark Rothko, Robert Motherwell.
However, Matta did not manage to settle down in the USA. After the war, he returned to Europe but even there he failed to convert his achievements into mass media popularity. Roberto Matta died in Italy. Matta's obituary in The New York Times included his quote: "True art is imagination, something impartial, necessary for everyone because it generates that kind of energy that cannot turn into violence."
But where did the "fourth dimension" come from? According to Dimitri Ozerkov, co-curator of the Roberto Matta exhibition, the painter discussed the ideas of the Russian esotericist Peter D. Ouspensky – who lectured in London in the late 1930s – with Thomas Eliot and Aldous Huxley. In his works "Tertium Organum" and "The Fourth Dimension," Ouspensky gave the definition of the four-dimensional universe.
Artworks by Roberto Matta will be exhibited at the State Hermitage Museum from April 10 to June 30, 2019.