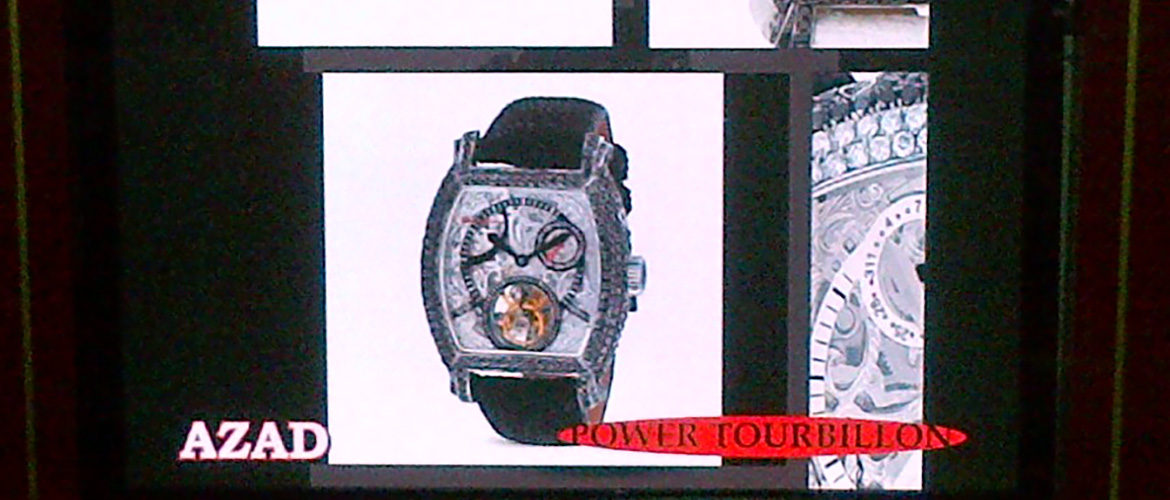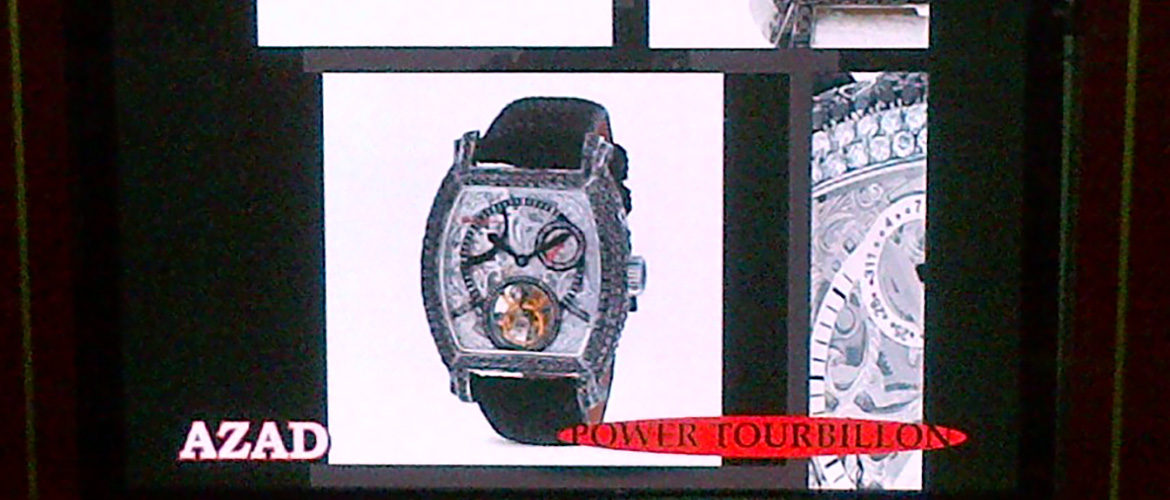 Azad Watches Has Earned An Excellent Reputation in the Watch Industry
Azad Watches Inc. is an up and coming hardworking watch company that is located in New York City.  It was founded in 2008 and, in a few years, it has earned a solid name and an excellent reputation within the watch industry.  Its CEO, Babak Emmankhah, a visionary man who owes his current success to his exclusive and creative offerings, says that a few years ago they decided to create a line that could compete with all the other lines of luxury brands.  All of their watches are limited edition, regardless if they are chronograph watches, diving watches, automatic watches or quartz watches.  There is an Azad watch for everyone.
Azad Watches Represents the Freedom in the Indication of Luxury
Babak and his brother started in the jewelry business with a jewelry store, but he was always attracted to watches.  He bought a watch for himself and put diamonds on it; then he sold it and got another watch.  He did the same thing again and again, and then started to think about a line of watches that they would call Azad watches.  Azad means freedom in Persian, and they chose this name because they believe that freedom is the true indication of luxury.  It represents the freedom to do what you want when you want.  Azad symbolizes the freedom to choose.
The brand offers, among other things, a luxury sports line and an haute tourbillon line with varied movements, colors and textures, excellent craftsmanship and top of the line technology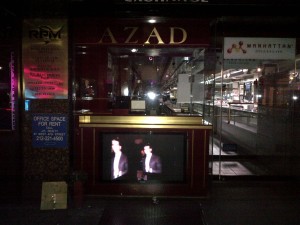 Another factor that makes Azad stand out is that all their timepieces are handcrafted by their own watchmakers.  They create at least three styles every year and then discontinue the finished pieces.  Each model is a limited edition and the number of units depends on the style of the watch.
Azad Watches Has Ties with the Entertainment Industry
Azad watches combine uniqueness, precision and quality and has ties with the boxing world and with personalities in the entertainment industry, mostly as a result of their relationship with hip hop 'moguls'. Some of these personalities are Donald Trump, Julius "Dr. J" Erving, Joseph "RevRun" Simons, DJ Alex Sensation, Ice T, Daddy Yankee, & many others. Other members of the VIP list of AZAD Watch owners include personalities such as 50 Cent, Akon, Michael Straiham, Ali Daie, Sean Paul, Jay Alford, Chris Brown, Trina and Mos Def.
Ermankhah is also a boxing fan, and has helped link Azad to Paulie Malignaggi, Jermain Taylor, Andre Berto, Steve Cunningham, Chris Byrd, Joshua Clottey, Emmanuel Clottey, John Duddy, and Kendall Holt.