Benarus watches made this timepiece a perfect fit even on smaller wrists
For many watch lovers, choosing the right size watch is a tricky decision. Personal tastes, requirements of career, physical attributes etc. can play a role in deciding the right watch for a person. Some of you may love the creations from Benarus Watches, but are forced to avoid them due to the smaller wrists that you have. A 44mm, Benarus Moray can fit awkwardly on smaller wrists. The thickness of the dial and the diameter play a part in this uneasy fit. Benarus Watches is probably aware of this fact. Recently, they came up with a 42mm size steel Moray. This dive watch is a nice addition to the watch maker's collection of bronze, titanium and steel watches. The reduced case size will ensure that the watch will fit perfectly even on smaller wrists.
Kansas based Benarus Watches gained attention due to their sporty, dive watches built in limited numbers. Raven Watches is also a brand under the same ownership.
The Chinese dial version of this watch is absolutely awesome
Benarus Watches built the latest steel Moray at 42 x 14 mm in size. The fans of the watchmaker can choose from any one of the six versions available in the model. These different versions in steel are the Arabic black dial one, Arabic blue, dart dial model in blue, dart dial model in black, Chinese character dial in black and the Chinese character one in blue.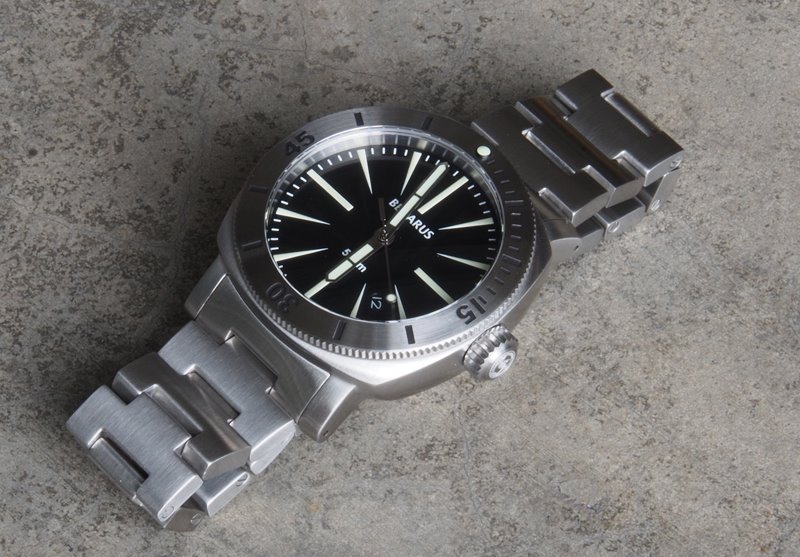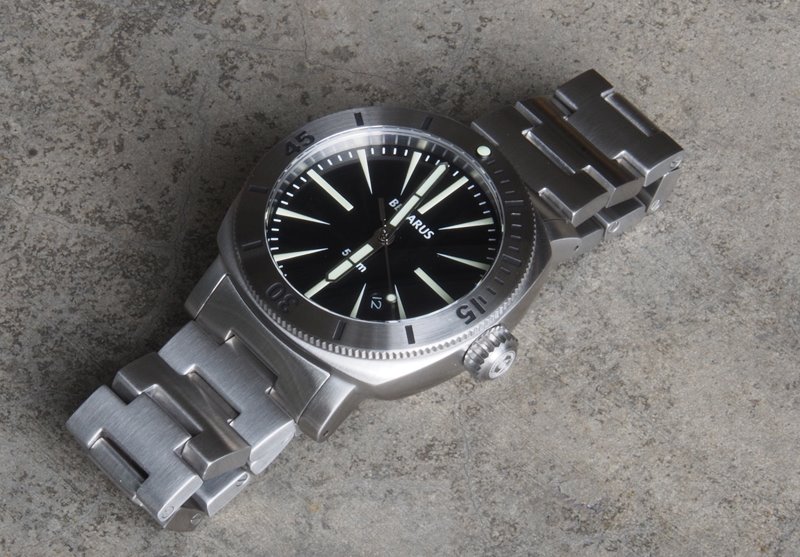 The use of polished black surface and the use of lume helped Benarus Watches to ensure the ease of reading time. Long lasting green lume on the watch helps legibility at dimly lit locations. The date display is between 4 and 5 o' clock positions. The simple design of the dial showcases the brand name and the water resistance offered by Benarus Watches. It can run properly up to a depth of 500 meters. The antireflective material coated domed sapphire crystal protects the watch dial. The case back is made of stainless steel.
Benarus watches chose a simple dial for this timepiece, only for you to view what's important
Unlike some of their competitors who prefer ceramic or sapphire as the chosen material for bezels, Benarus Watches opted to create the bezel with steel. Some people are going to love the overall steel look of the watch, while some others may hate the risk of it getting scratched a lot.
Benarus Watches used the Miyota 9015 automatic watch movement to run the Moray 42. It can run continuously for 42 hours at one go. The watch comes with a rubber dive strap and a stainless steel bracelet as options. The cost of the Benarus Moray 42 dive watch starts at $680.