Best High-End Watches with Seriously Playful Design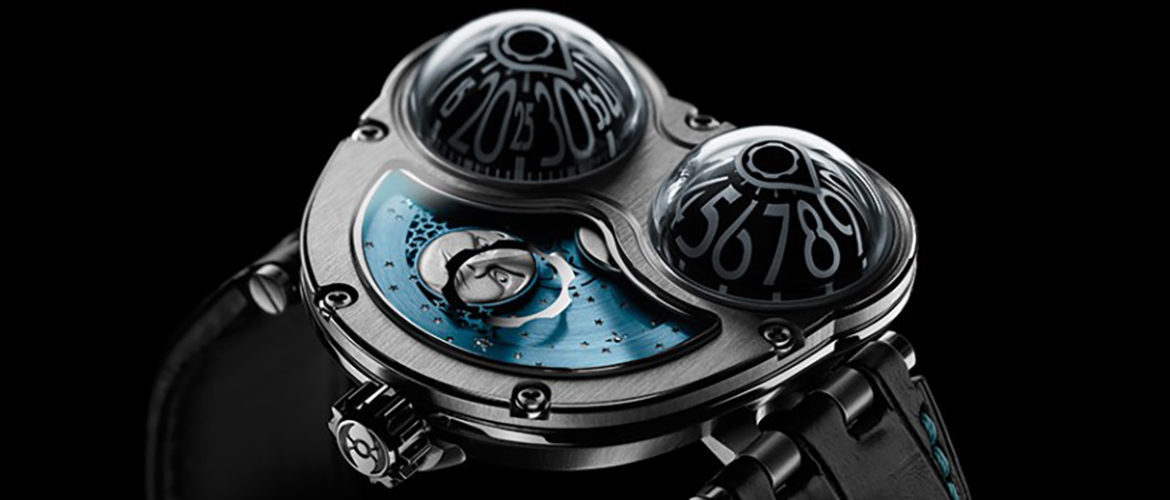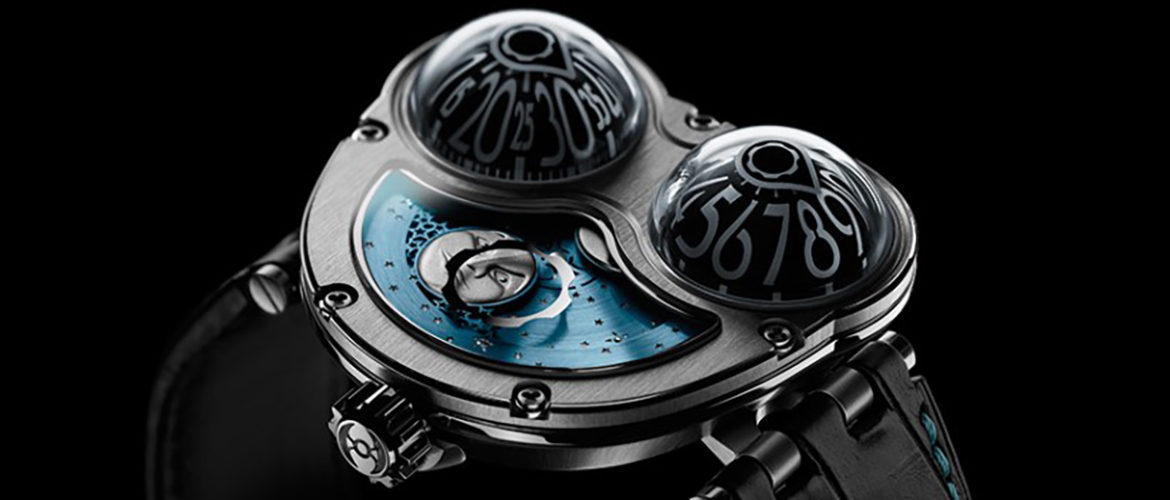 It's hard to argue with the fact that fine watchmaking is a serious thing that requires the highest precision, craftsmanship, and innovation. However, while it is serious, it is still full of creativity and dreams that sometimes take a very unusual form. For instance, the world of high-end watches knows many examples of futuristic models and timepieces made of unique materials, not to mention designs that were created specifically for such occasions as Halloween and Valentine's Day. Each of them brings a playful approach not only to fine watchmaking but to our lives too, giving an opportunity to take a step back and look at serious things with a little twist of humor. This is especially true for the following five high-end luxury watches that are as sophisticated as they are playful and fun.
1. MB&F MoonMachine
Created by a Finnish watchmaker Stepan Sarpaneva, the MoonMachine is not only the first MB&F luxury watch with a moon phase complication, but also a unique piece of watchmaking art with a very unusual design. Inspired by the iconic HM3 Frog, this titanium version of the MoonMachine is distinguished by its hour and minute domed indicators resembling the frog's eyes and creative white gold moon faces visible on the light blue sky.
2. Alain Silberstein iKrono
Among all high-end watches available for sale today, you will hardly find a more playful model than any of those created by Alain Silberstein. For instance, the iKrono is a serious self-winding mechanical luxury watch inspired by the world of motorsport. However, the form of its hands and the choice of colors give this model a cartoon-like, friendly look, which definitely sets it apart from many others.
3. Bell & Ross Experimental BR-X1 Tourbillon RS17
The Experimental BR-X1 Tourbillon RS17 is one of the latest Bell & Ross high-end watches created in collaboration with the French F1 team. Enclosed in a Carbone Forgé and ceramic case, it is distinguished by its sapphire crystal skeleton dial designed in a variety of bright colors, not to mention that this chronograph model is equipped with a sophisticated hand-winding flying tourbillon movement.
4. Hautlence Playground Pinball
How about a statement wrist toy that does not tell time? In addition to all its high-end luxury watches, Hautlence has created a miniature titanium pinball machine that you can wear right on your wrist. While it is not the first non-horological masterpiece presented by this company, it is the most complicated to date, due to all those mechanical components used in its creation.
5. Romain Jerome Super Mario Bros. Donkey Kong
Like Alain Silberstein, Romain Jerome is known for its many high-end luxury watches with a playful design. Just look at this Super Mario Bros. Donkey Kong created in collaboration with Nintendo! Moreover, this fantastic titanium watch with iconic pixelated characters on its dial is additionally powered by a reliable automatic movement based on the Valjoux 7750.
So, who said that fine watchmaking should be boring? Any of the above high-end watches or even a sophisticated non-horological creation by Hautlence can easily add a playful touch to our serious lives.