Best Ladies Watches with Butterfly Dials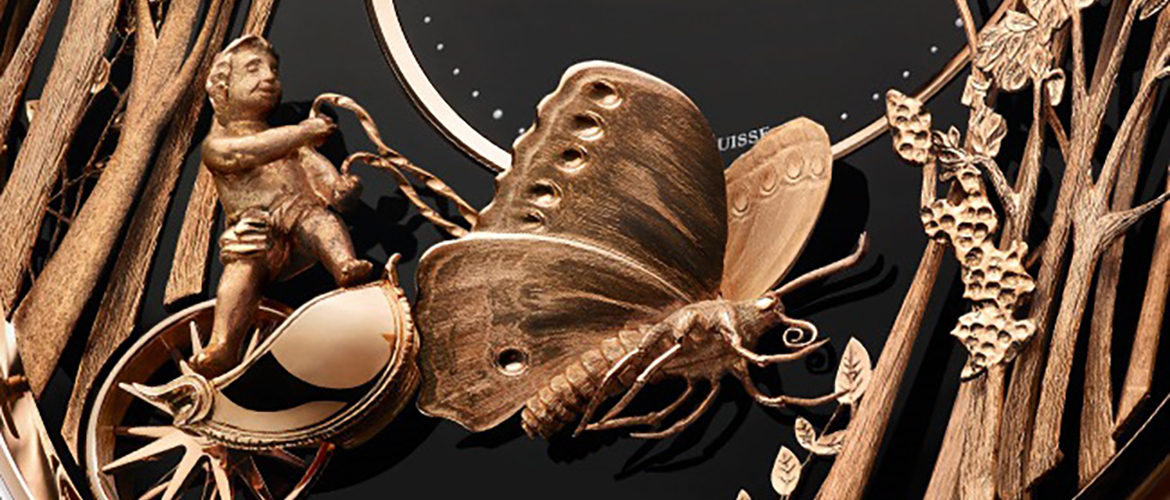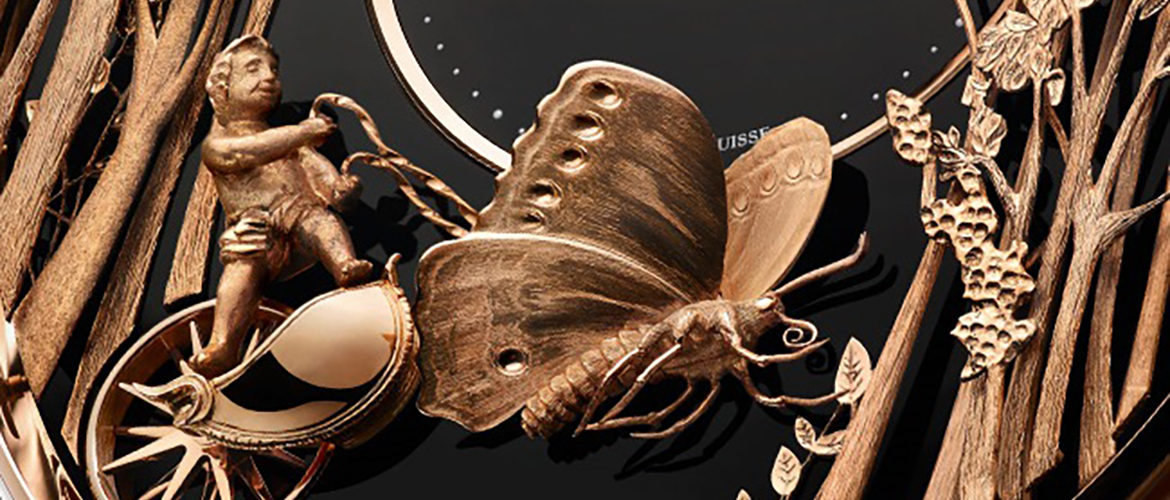 Butterflies have always been a symbol of love, fragility, passion, and positive changes. These ephemeral creations are so flawless that sometimes it is hard to believe they are actually real. It is no wonder that the delicacy and grace of the butterflies, along with their colorful wings, have long been a source of inspiration for watchmakers from all over the world. As a result, we have many stunning luxury watches for women with butterfly design elements to choose from. Created with the use of only the highest quality materials and gems, these timepieces have become an embodiment of femininity and natural beauty, which makes them even more special. If you still don't have one, here is our top 5 list of the best ladies watches with butterfly dials!
1. Tiffany & Co. 2017 Blue Book The Art of Life
These exceptional designer watches are true masterpieces that break the boundaries between fine watchmaking and high jewelry art. Enclosed in 18k white gold cases, they are skillfully decorated with diamonds, sapphires, and opals to underline the beauty of butterflies created using the grand feu enamel technique.
2. Jaquet Droz Loving Butterfly Automaton
What can be more lovely than a cherub seating on a chariot drawn by a butterfly? Perhaps, only a luxury automaton that brings this image to life. With a single push of a button, the Jaquet Droz Loving Butterfly Automaton makes this beautiful dream come true, without forgetting to accurately tell the time.
3. Graff Princess Butterfly Secret
With its unique diamond and sapphire design complemented by an innovative jewelry mechanism that reveals a hidden mother-of-pearl dial, the Graff Princess Butterfly Secret is undoubtedly one of the best ladies watches inspired by butterflies ever.
4. Cvstos Re-Belle Papillon
Perfectly combining jewelry, artistic crafts, and fine watchmaking, the Cvstos Re-Belle Papillon represents a stunning luxury watch with hand-painted butterflies on the dial. Moreover, this diamond timepiece is equipped with a precise mechanical movement visible through the sapphire back.
5. Bovet Chateau de Motiers 40
The Chateau de Motiers 40 is truly special due to the innovative Bovet technology. Combining several layers of luminescent material with miniature painting, this company has managed to create a truly unique butterfly design that is clearly visible both by day and night.
Luxury watches for women have never been so sparkling and colorful! Butterflies indeed make everything change for the better, even when it comes to Haute Horlogerie masterpieces that are already flawless.