Best Miami Art Shows 2018 to Visit in December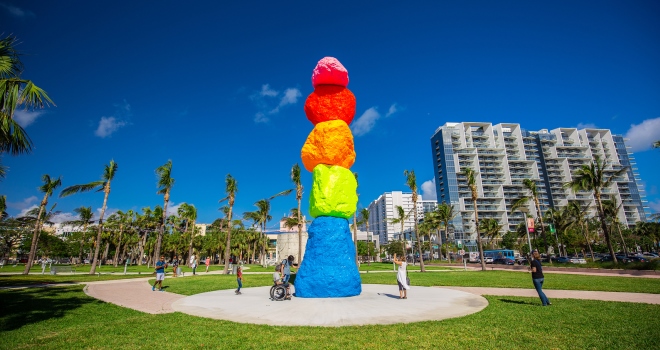 Do you know when the best time for viewing and purchasing modern and contemporary art in Miami is? Right, it is the first week of December! Every year, Miami becomes a hot spot for gallerists, dealers, curators, artists, and art collectors from all over the world thanks to many international art fairs and shows held throughout the city. While it is pretty hard to visit all art events happening in Miami and Miami Beach at this time, you should definitely visit at least the best of them. So what are they?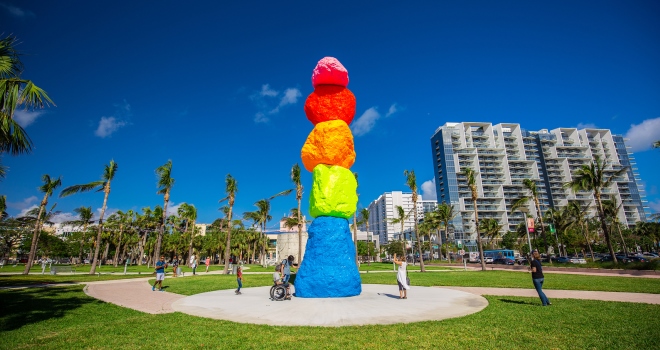 Art Basel Miami Beach
Art Basel Miami Beach is the most important art fair to visit in Miami Beach next week. Dedicated to high-end modern and contemporary art, it brings together the world's best galleries to showcase works by both established and emerging artists. Art Basel Miami Beach 2018 will be held at Miami Beach Convention Center on December 6-9.
Art Miami
Known as Miami's premier anchor fair, Art Miami is another amazing art show you do not want to miss in December. It is exactly the place to find some of the finest 20th– and 21st-century artworks that can become a good investment in the future. Art Miami 2018 will be held at One Herald Plaza on December 4-9.
Aqua Art Miami 
If you prefer a more relaxed yet energetic atmosphere, you should definitely visit Aqua Art Miami that will be held at the Aqua Hotel in Miami's famous South Beach on December 5-9. This outstanding art fair is completely focused on high-quality contemporary art by mid-career, emerging, and young artists represented by some of the world's most reputable galleries.
CONTEXT Art Miami 
Last but not least is CONTEXT Art Miami that will present 96 international fine art galleries, bringing together thousands of works by cutting-edge, mid-career, and emerging artists. Plus, this art fair is also known for its fantastic curated projects and different gallery programs that are also worth your time. CONTEXT Art Miami will be held at One Herald Plaza on December 4-9.
Finally, let us give you advice! If you purchase something special at any of the above fairs, always hire a reliable fine art shipping company to get your treasures home in their pristine condition. After all, whether it comes to paintings, sculptures, or any other artworks, each of them requires special handling, packing, and care during the entire process of transportation.