Best Religious Paintings and Their Hidden Meaning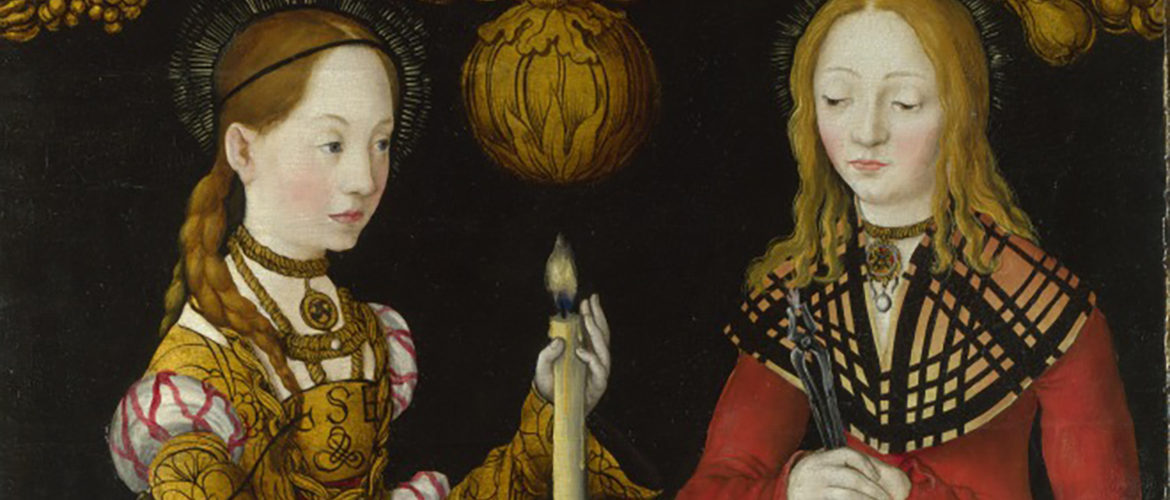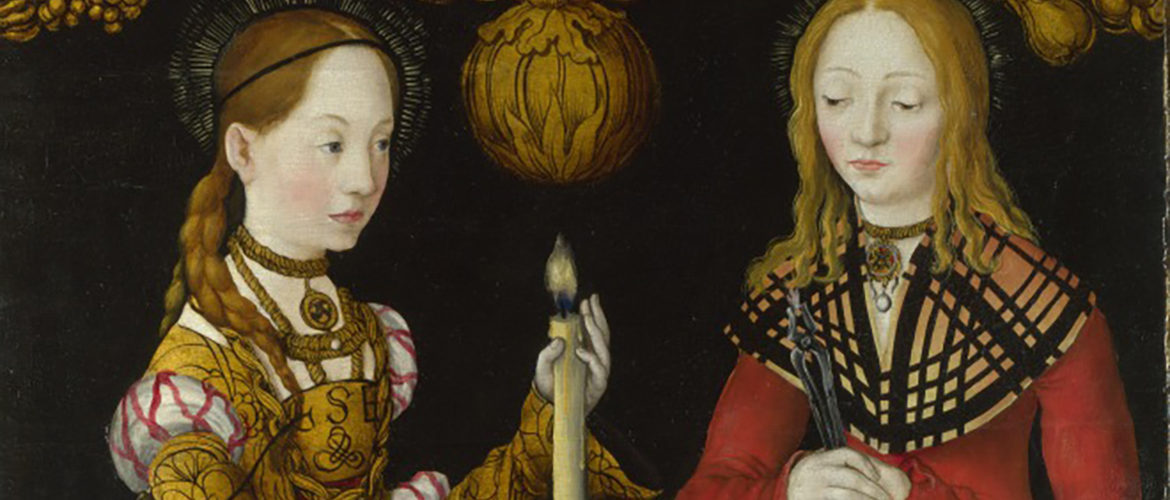 It is not a secret that religious icons, especially antique Russian icons, are full of symbolism. From texts and hand gestures to garments worn by saints, everything depicted in them has a deeper hidden meaning. The same applies to the works by many world famous artists, including Leonardo da Vinci, Jan van Eyck, Titian, and Johannes Vermeer. In fact, every masterpiece is a whole story with its own secrets waiting to be discovered. In this blog post, we want to draw your attention to several interesting symbols and attributes used by artists to represent particular saints in their works. The below examples are taken from the renowned collection of paintings displayed at the National Gallery in London, UK.
According to the legend, when St. Catherine of Alexandria was put on a wheel of torture by order of the Emperor Maxentius, the mechanism miraculously broke. Since then, a spiked wheel has been a symbol of the saint, often included in paintings and icons of her.
Example: "The Virgin and Child with Saints" by Ambrogio Bergognone (c.1490).
It is believed that St. Mary Magdalene, who represents a perfect example of God's grace and mercy, used her ointment made from pure nard to anoint the feet of Jesus. For this reason, an ointment pot is usually depicted as her main attribute.
Example: "Mary Magdalene" by Giovanni Girolamo Savoldo (c.1535-40).
A cleaver is a symbol of St. Peter the Martyr, representing the way in which he was killed by hired assassins. Moreover, this saint is often depicted not only with a cleaver planted in his head, but also with a sword in his chest.
Example: "Saint Peter Martyr and a Bishop Saint" by Giovanni Martino Spanzotti (1496-1500).
In almost all paintings and icons of St. Genevieve of Paris, she holds the candle which, according to the legend, has been miraculously relit by God to protect her from devil.
Example: "Saints Genevieve and Apollonia" by Lucas Cranach the Elder (1506).
A book and a sword have always been symbols of St. Paul: a book represents his gospel while a sword reminds of the way he was martyred in 67 A.D.
Example: "Saints Peter and Paul" by Carlo Crivelli (c.1470s).
There are certainly many other interesting and important paintings with symbolic depictions and hidden meaning. While many of them have already been explained, others are yet to be discovered.
Photo credit: The National Gallery/nationalgallery.org.uk