A Big Bang of Luxury for Women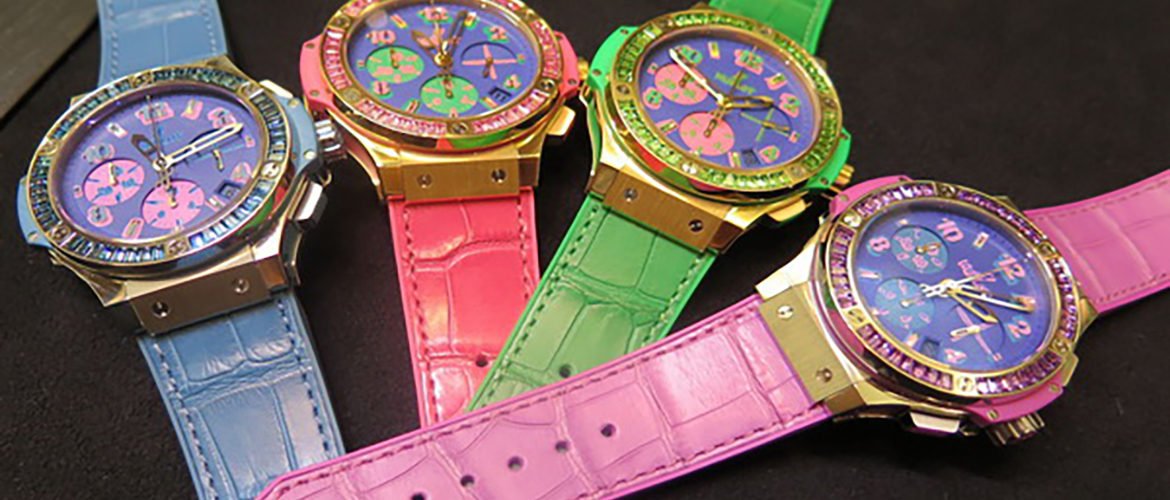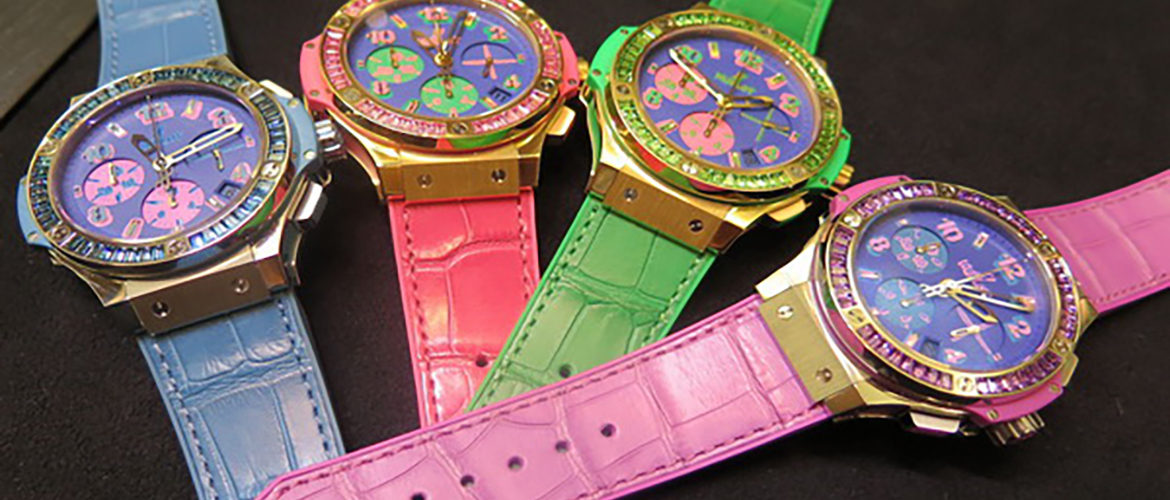 The approach of Baselworld is always an exciting time for watch aficionados around the world. With its approach drawing ever so closer, there is the growing anticipation of new timepieces which have the potential to take the watchmaking world by storm.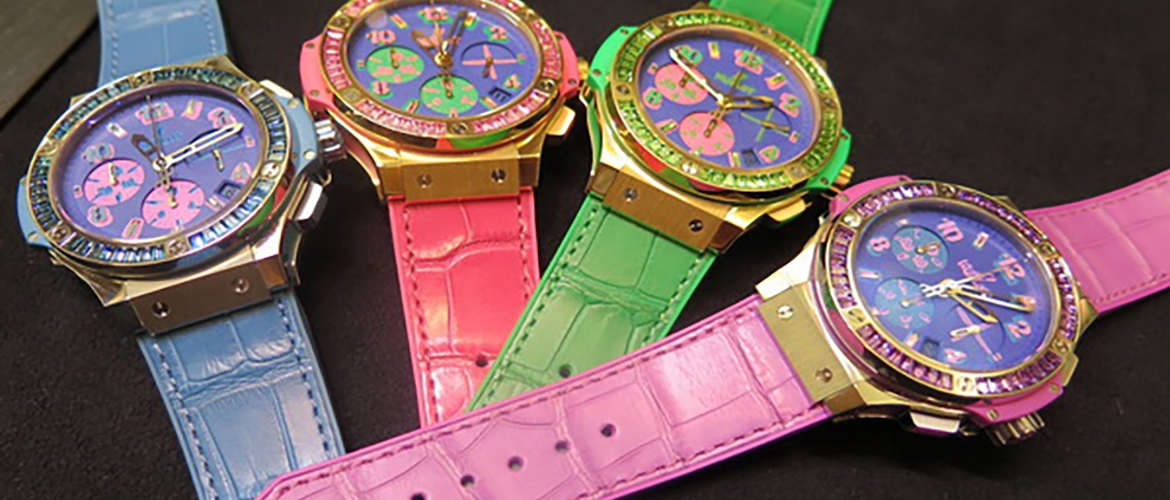 This year, there is a new women's luxury watch that just couldn't wait to turn heads at Baselworld later this month. Back in January at the SIHH in Geneva, it was time for Hublot to unveil something new.
A glimpse at today's more popular luxury watches for women showcases many collections that shimmer with diamonds and hold a more traditional look. Now there is another option for women looking for a new kind of luxury watch.
Hublot's Big Bang Pop Art timepiece for women is truly a unique watch that is vibrant with color. There are four different styles of this watch available in pink, purple, apple green and blue. The bezel on these watches are made out of white gold and are set in 48 baguettes of either amethysts, sapphires, topazes or tsavorites.
 It is a limited edition collection of only 200 watches per each color inspired by Andy Warhol's art of the 1970's. His collections have come to be known as pop art, which is where this collection takes its name.
The watch contains a mechanical automatic movement and its calibre is a HUB 4300 chronograph. But it will likely become more renowned for its outburst of color as opposed to its fine movement. The chic 70's motif is abundantly clear in this line.
The Haute Horlogerie world has not seen anything quite like this before. It is a fun take on a memorable time that captures a part of American culture for an earlier generation. Some may even recall memories of Warhol's famous Marilyn Monroe portrait when looking at the colorful design of the Big Bang Pop Art series of watches.
Bold and fun are two words that come to mind when talking about this series which seem to have a very cheerful tone. The design is so exciting, Hublot could not wait for Baselworld to unveil this latest creation.
Amidst rows and rows of watches that all have a similar look, the Big Bang Pop Art series truly stands out. It is not only a tribute to Warhol, but a tribute to the stylish woman of today. Luxury can now be bold, fun and colorful as proven by Hublot. In the coming months, more talk is likely to center around Hublot's latest innovative creation as luxury has been splashed with color and taken off in a whole new direction.