Björn Braun's Summer Exhibitions 2019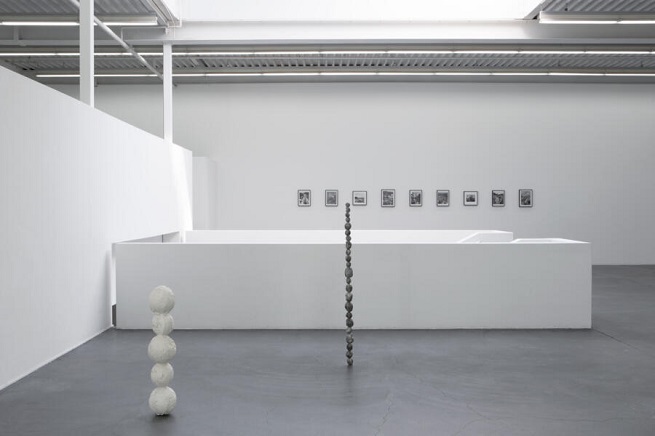 Björn Braun is an artist from Berlin, Germany, who creates sculptures and installations. This summer, you will see the works by Björn Braun at two new locations: Kunsthaus Baselland in Switzerland and the Contemporary Arts Center in Cincinnati, Ohio.
What is unique about his works? The artist uses ordinary everyday objects and transforms them, exposing their hidden and uncustomary potential. He loves working with nature, collaborating with such products of animal activities as abandoned eggs, nests, and feathers. Björn Braun turns them into beautiful modern sculptures and installations. In his artworks, the artist is often inclined to minimalism and uses humble nature materials. The touch of alchemy is also felt because Braun often bakes, boils, and mixes the organic materials to create perfectly shaped sculptures. Probably, one of the critical thoughts of his work is that every routine thing, even seemingly unnecessary and weird, can be repurposed.
This year, Björn Braun has been included in the show at the Contemporary Arts Center in Cincinnati, Ohio. The exhibition is titled Creatures: When Species Meet. The curator of the show is Steven Matijcio, and he positions it as an attempt to represent an animal not only as an object of art but also as a meaningful creative collaborator. Björn Braun represents his nests as a result of his ongoing and productive collaboration with birds. The art exhibition has already started (on May 10), and it will run through August 18, 2019.
On May 16, opening reception of Braun's solo exhibition took place at Kunsthaus Baselland in Switzerland. The curator of the show is Ines Goldbach. The main idea, as well as the fundamental purpose of this exhibition, is to embrace the unexpected, uncontrolled, and fated things in our lives through the cooperation with nature, birds, and animals. At the exhibition, Björn Braun presents different video works, sculptures, and installations. The show runs through July 7, 2019.
If you share the ideas and opinion of the artist and you're willing to see these incredible installations as the results of the cooperation between the objects of nature and the world of human, then you should visit one of the shows. Select the most convenient location and connect with the art and nature!