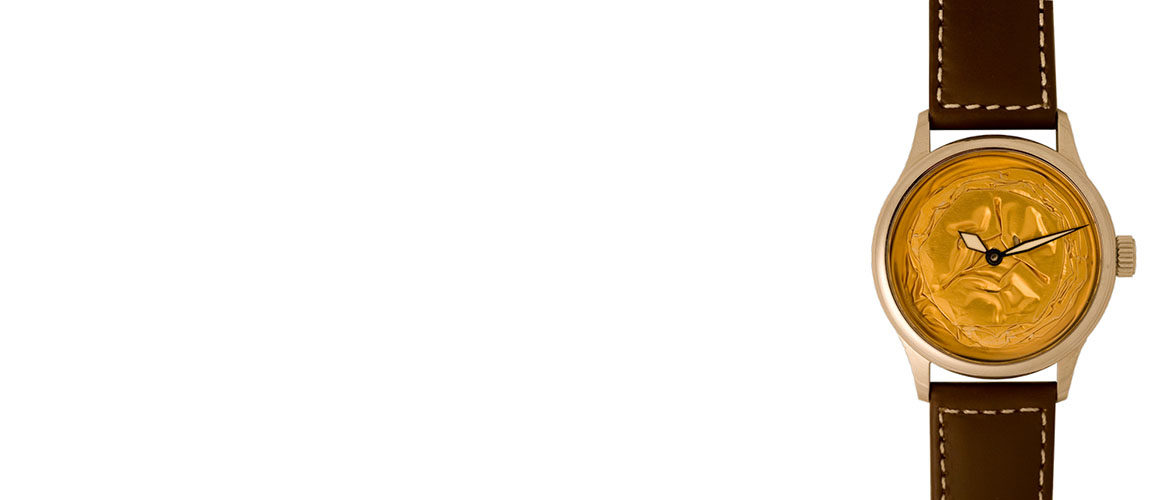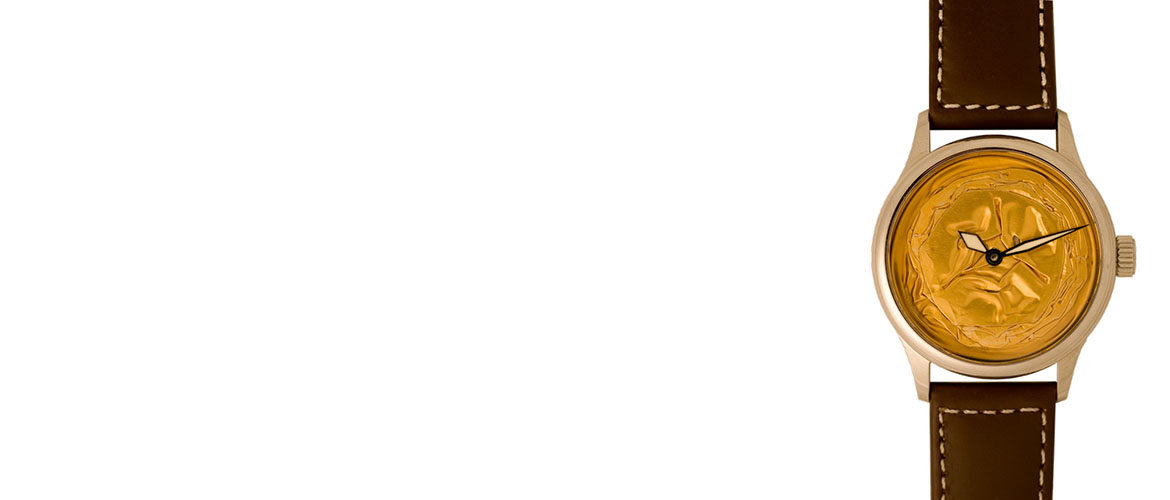 Nespresso is a Swiss company that makes wonderful espresso machines that produce some of the best coffee you will ever taste. To use the machine, you have to put in a capsule of the brand's espresso. These capsules come in several slightly metallic covers, and it is these that are used to make the dial of Blancier's new watch.
 There are many sports watches, watches that give homage to musicians, and several other kinds, but this might be the first time anyone has ever heard of a coffee watch. Several of the capsules come in the sort of brown or beige colors you would expect a coffee product to come in, but a few have bright hues to set them apart. Once they are crushed, they each form a unique design, as no two could be crushed the exact same way even if you wanted them to be identical.
The case is 44 millimeters wide and has a thick, polished bezel that sets off the color of the crushed coffee-pod dial. There are no numerals or anything like that on the dial, not even a simple chapter ring. There's only one long, thin minute hand and an hour hand shaped like a short, fat sword. The straps generally match the color of the dial. Inside is an ETA movement, Unitas 6748. It's a hand-winding movement that's pretty basic (obviouosly), but still of a great quality. The watches come with three capsules of the Nespresso espresso coffee.