Blancpain Ultraplate Saint Valentin 2013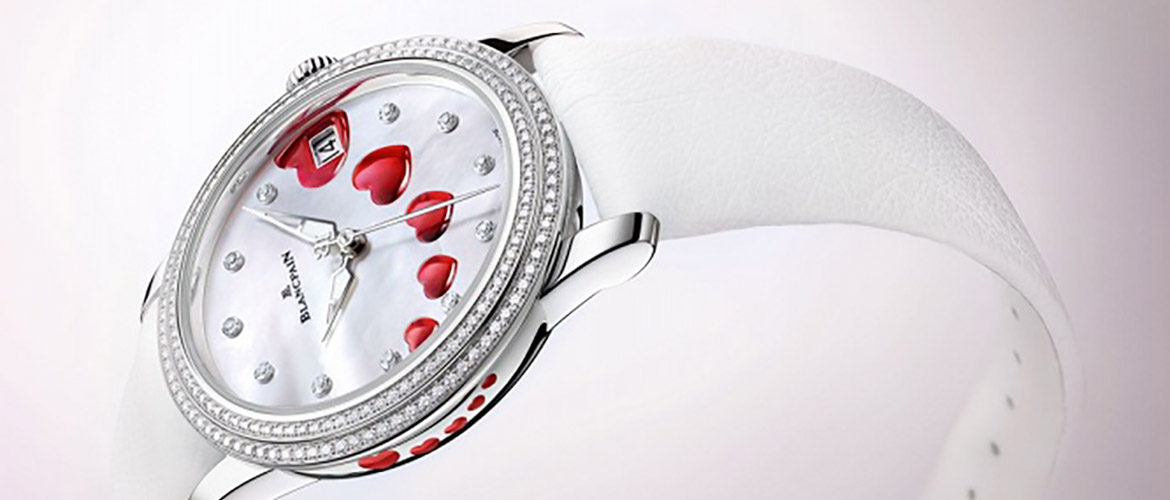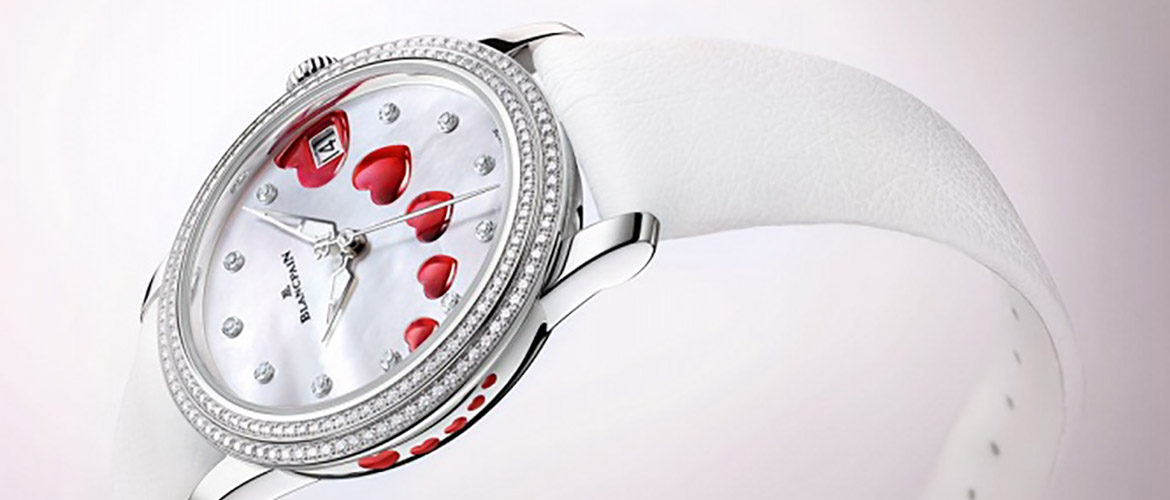 Blancpain is a luxury Swiss watch company with deep set roots in horology .The brand has been around since 1735. It is best known for its commitment to the art of horology and mechanical masterpieces. Blancpain is one of the few companies who have refused to use quartz or digital movements in their wristwatches. By making this commitment they help preserve the future of classic horology. Every year Blancpain releases a limited edition women's wristwatch for Valentine's Day. 2013's model, dubbed the Ultraplate Saint Valentin 2013, is a romantic wristwatch that any woman would enjoy.
   The Ultraplate Saint Valentin 2013 wristwatch is feminine in all aspects. The face of the dial is an amorous mother of pearl. The bezel is made up of two rows of diamonds, which adds sparkle to the iridescence of the mother of pearl. This is a rather simple wristwatch that features an hour, minute, and seconds counter and a date window. It truly is a special occasion's wristwatch design to be eye catching and stunning. The highlight of the piece is the little red hearts fluttered across the dial, the side of the dial, and the rotor shown through a sapphire crystal case cover on the back. The hearts were no walk in the park to create. Each heart is set as a liquid and then fired to create a solid. This process also creates the 3D, liquid-like look of the hearts. Diamonds are used as hour markers and there aren't any minute markers on the dial which keeps it clean looking an uncluttered.
Blancpain's Ultraplate Saint Valentin 2013 wristwatch is another spectacular piece from the company. This Valentine's Day wristwatch is versatile enough for many different occasions. It also encompasses a timeless beauty that women of all ages could appreciate. Fortunately Blancpain has decided to release this limited collection in 99 pieces. They typically release Valentine's Day models in collections of only 14 pieces. For a romantic and luxurious wristwatch for a loved one, or even yourself, don't hesitate to check out Blancpain's Ultraplate Saint Valentine 2013 wristwatch.