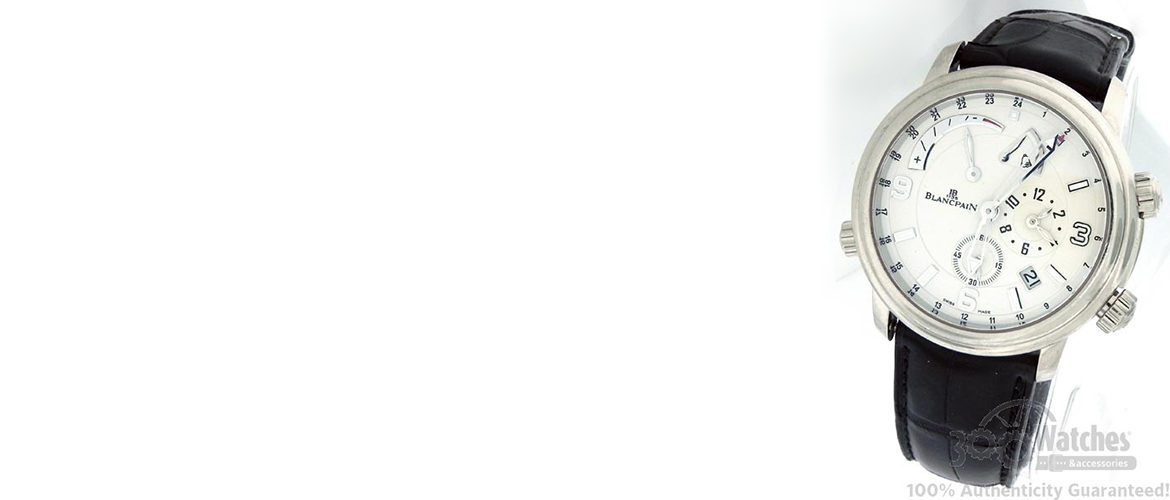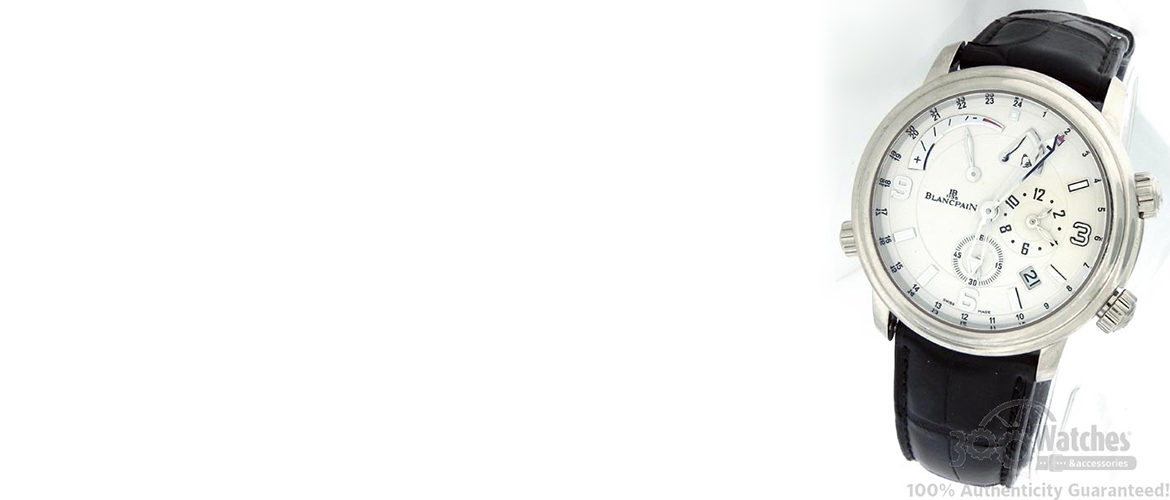 This brand has been producing innovative and provocative mechanical watches since 1735, and after all this time Blancpain continues to cause an emotional response with every new line of watches.
Jehan-Jacques Blancpain founded the Swiss company in 1735, and it immediately became an industry leader. This is currently the world's oldest watchmaking brand and it still follows a strict quality policy that produces the best watches, entirely designed and assembled in Switzerland.
Frédéric-Louis Blancpain, was head of the family business in 1815.  He upgraded the company's production systems and changed the traditional craft workshop into an industrial factory, adequate for a large production. By replacing with a cylinder escapement the crown-wheel mechanism, Frédéric-Louis introduced a major innovation into the watchmaking world.
In 1932, the family management of the brand ceased and it was then acquired by Betty Fiechter and André Léal, Frédéric-Louis' closest associates, creating the "Rayville S.A., succ. de Blancpain" and still maintaining the characteristics of the brand.
The brand continued to be very successful and became part of the SSIH, which sold it in 1983 to Jacques Piguet, the son of Frédéric Piguet. He was the one who brought back the Blancpain name.  The brand also brought back to life its watchmaking beginnings to create a history for the watch and make it progress.
In 2002, Mark A. Hayek became the company's CEO.  He admits to seeing Blancpain as a revolutionary brand, a rebel, an adventurer and an innovator.
One of Blancpain's greatest creations is a very complex mechanical watch, the Blancpain 1735. This watch features a tourbillon, a perpetual calendar, a minute repeater, a lunar-phase calendar, a split-second chronograph and, ironically, an ultra-slim movement. The watch is priced at one million dollars, includes 745 pieces and parts and only 30 pieces have been made.
Blancpain still relies on traditional manufacturing methods but also maintains a watchmaker's vision. It combines the use of computerized engineering with traditional watch making techniques, resulting in the perfect combination of quality, elegance and functionality.
The Watch Press says that Blancpain continues to pursue horologic excellence, by producing new movements regularly that elevate the art of watchmaking to a new groundbreaking level.  With Bancpain, every new model is a new 'first' in the watchmaking world.