Bourbon Restoration: An American Spirit Gains Global Respect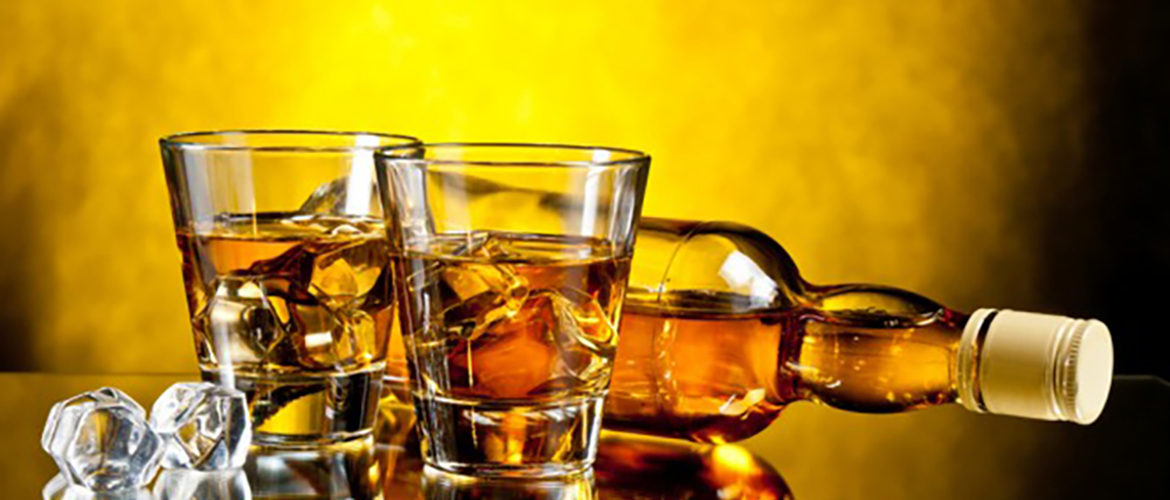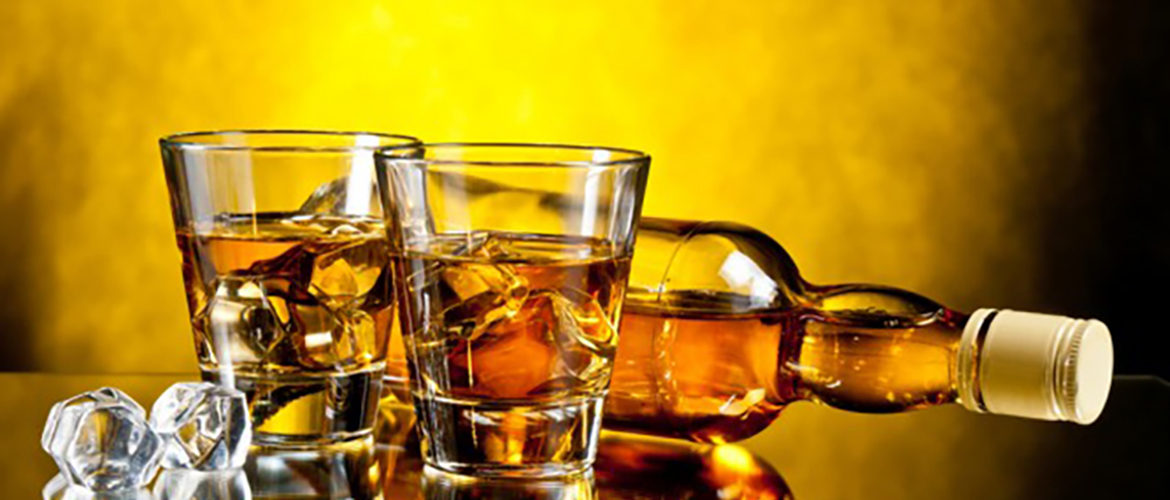 By Tim Mosso
Brown liquor is red hot.
Surging consumer demand for premium bourbon, America's signature distilled spirit, has spilled beyond U.S. shores to the old-world salons of Europe and the soaring glass towers of Dubai.
Ensconced in penthouse suites above the neon riot of Shanghai's Nanjing Road, China's newest billionaires toast their fortunes amid pulls on Booker's, Wild Turkey Rare Breed, and Woodford Reserve.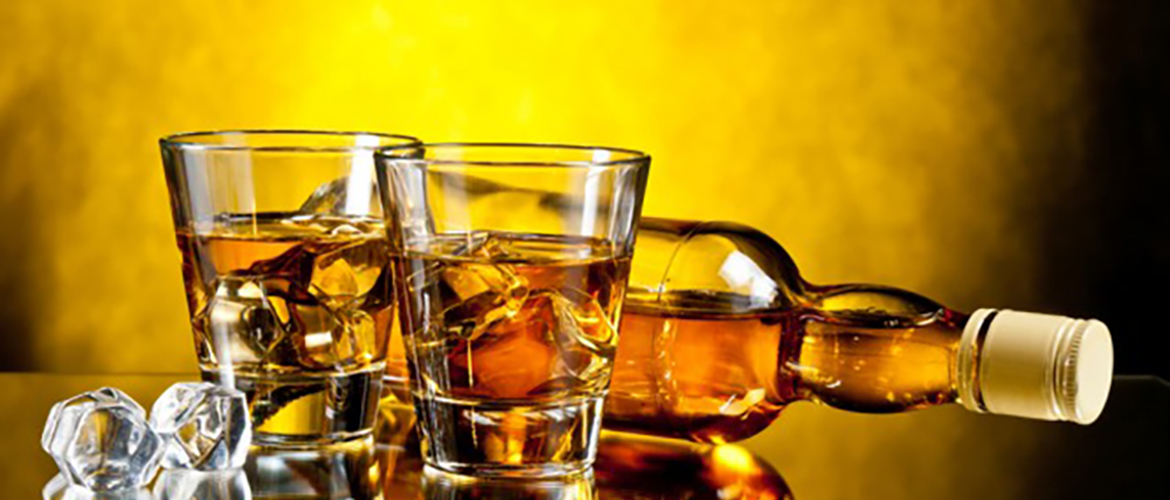 Once considered an option of last resort for individuals still blessed with all of their original toes and teeth, bourbon whiskey's explosive market growth and consumer embrace has taken manufacturers, distributors, and investors by storm. As the growth in demand for premium bourbon accelerates without letup, a series of increasingly extreme news developments have heralded bourbon's high-society arrival.
300magazine brings readers a guide to the upscale emergence of bourbon, the background and lingo to understand the phenomenon, and a tasting strategy for new adopters.
In December 2012, the Lexington, Ky. news service The Lane Report revealed that the state's bourbon manufacturers, which account for the lion's share of America's bourbon output, had invested in capacity upgrades on a scale not seen since the Great Depression; after hitting a historic low in 1999, the quantity of barrels being aged in the region's storehouses had surged by 115 percent.
Shortly thereafter in January 2013, the finance sector rocked the bourbon scene with the announcement that Japan's Suntory Holdings LTD had purchased Beam Inc., distiller of iconic labels such as Jim Beam, Maker's Mark, and Booker's, for a stunning $16 billion U.S. dollars, including debt.
The transaction was designed to increase Suntory's access to American bourbon revenues; the firm had already secured distribution rights for Beam products in the Japanese market.
The mounting mania for premium bourbon seemed to reach its logical limit in late May, when the 226 year-old Buffalo Trace Distillery announced via its press officer that for the first time in company history, it simply wouldn't be able to meet demand.
"Buffalo Trace ages many of its barrels for eight to ten years, and some even as long as 23 years," the distillery reported. "That's a long time to wait for a bottle of bourbon; this is the price paid for well-aged whiskey."
But some didn't want to pay, and they didn't want to wait.
In a move that struck the bourbon whiskey industry like white lightning straight from the jar, a massive warehouse heist swiped 65 cases of Buffalo Trace's Pappy Van Winkle bourbon, all aged an incredible 20 years.
Arguably the premium bourbon of the moment, some bottles of Pappy Van Winkle have secured almost $1,000 in the market — and many don't even make it there. In the aftermath of the theft, Bloomberg Businessweek reported that even billionaire bidders had been subjected to years-long waitlists for the privilege of drinking with "Pappy."
So, what brings the Bentley-driving set to buy black-market bourbon? More generally, how is bourbon defined? How should newcomers to bourbon approach the storied spirit? And, most importantly, what is the fundamental appeal of this uniquely American potation?
Bourbon must, by U.S. federal definition, be distilled in the United States; consist of a grain mix composed of no-less than 51-percent corn mash; be distilled to no more than 160 proof (80 percent alcohol); be aged in virgin, charred-oak barrels; enter the barrels at no more than 125 proof; and be bottled at no less than 80 proof.
Contrary to popular mythology, there is no labeling standard of identity associated with Kentucky origin. "Bourbon" produced in any U.S. state can be labeled as such, provided it meets the above criteria.
In order to explore the best route of approach for new bourbon drinkers and relate the key features of the type, it is best to start with a recognized standard of excellence: Knob Creek.
Generally residing on or near the top shelf at most vendors, Knob Creek is one of several upmarket labels that Beam Inc. has brought to market since the first signs of a bourbon revival early in the last decade.
Although the Knob Creek line itself has spawned several variants in recent years, the original remains the most representative of bourbon as a class of liquor, and it is the focus of this overview.
As a "small-batch" product, Knob Creek is produced in limited flights of barrels that are charred, filled from the same mash, and maintained in close proximity to limit variation due to atmospheric factors. After aging, the contents of the barrels are blended to assure uniformity in retail bottles.
Before barreling the bourbon, the mash is fermented from no less than 51 percent corn mash. Since that figure is fixed by legal statute, the principal secondary ingredients of the mash lend a given bourbon brand its character.
Maker's Mark, for example, uses red-winter wheat, which creates smooth, mellow bourbon with slow-developing secondary flavors. Knob Creek, by comparison, employs rye, which packs an immediate astringent punch but yields extraordinary complexity that continues to release secondary sensations long after the initial taste.
While there is no standard for aging that must be met to label a product as bourbon, the best small-batch bourbons are aged for at least six years. The act of charring the barrels before loading the raw product allows the barrel walls to impart the distinctive color and taste that defines the bourbon experience.
Because barrels are stored in unheated storehouses, the climatic extremes of rural Kentucky cause the casks to expand and contract over the course of years. For each year that the bourbon ages, it gains a darker color and a richer taste. In time, the clear product that entered the barrel emerges with a color between caramel and molasses.
Bourbon stops aging when it leaves the barrel, and its age remains in stasis while in the bottle. Knob Creek is aged for nine years. The final product is sealed to combat alcohol evaporation before sale.
The first sip of Knob Creek brings a mild burning sensation and an exhilarating rush of secondary flavors. While some favor smoother bourbons such as Maker's Mark or Woodford Reserve to introduce new drinkers, the value of starting with Knob Creek is the perspective it imparts and the complexity it offers.
Starting with Knob Creek is like skipping the freshman seminar and jumping straight to the upperclassmen's lecture with the celebrity professor who everyone wants. Knob Creek can be, and often is, served with an ice cube or a small amount of water to unlock additional flavor and mellow its bite. The alternative option, the mellow bourbons, really have nowhere to go from their uncut starting point.
The legendary Beam family's master distiller Booker Noe flatly rejected the suggestion that adding ice or water to temper bourbon or unlock taste was improper. Noe had the credibility to do this, and he's a bourbon-lover's hero for announcing it. Consider this brown liquor's version of "Only Nixon could go to China."
After the initial bite and rush of complexity, Knob Creek lingers in a pallet-pleasing fade of luscious flavors. Vanilla, tannin, licorice, smoke, and tobacco rise, peak, and sink from the senses.
Experiment with subsequent pours using water and ice as you please, but hold the coke and mixers; that's why God invented the lamentable Seagram's Canadian whisky.
Before this taste test wraps, and you grab a bottle of Knob Creek, readers may wonder whether the Japanese purchase of Beam will have any bearing on this or the company's other iconic products. While news of Suntory's purchase of Beam may have bruised star-spangled egos, the reality is that fans have little to fear.
Japanese companies rarely acquire successful overseas firms with the intent to blow up proven business models.
Consider how little 7-Eleven changed after its 1990s takeover by Japan's Ito-Yokado. If Japan loves bourbon as much as it loves the 7-Eleven Big Bite (seriously, hot dogs are even a permanent breakfast menu item at McDonalds Japan), Beam fans have little to fear.
The early 19th-century essayist, biographer, and art connoisseur Charles Caleb Colton famously observed, "Imitation is the sincerest form of flattery."
While the idea bears merit, it appears Suntory's executive decision is best described by the unattributed American adage, "If you can't beat 'em, join 'em."
Booker Noe would agree.