Breitling for Bentley Flying B Diamond White Gold Automatic Watch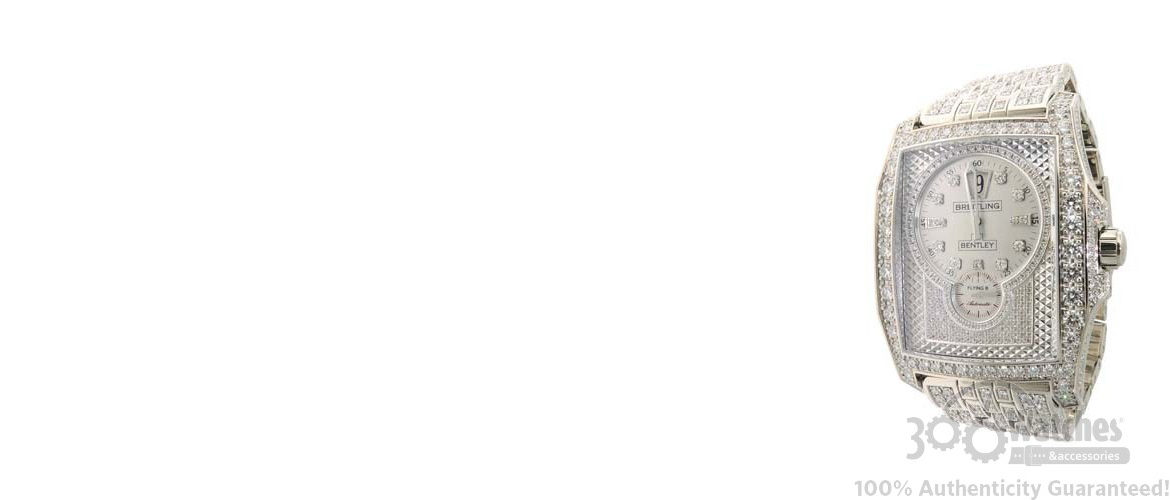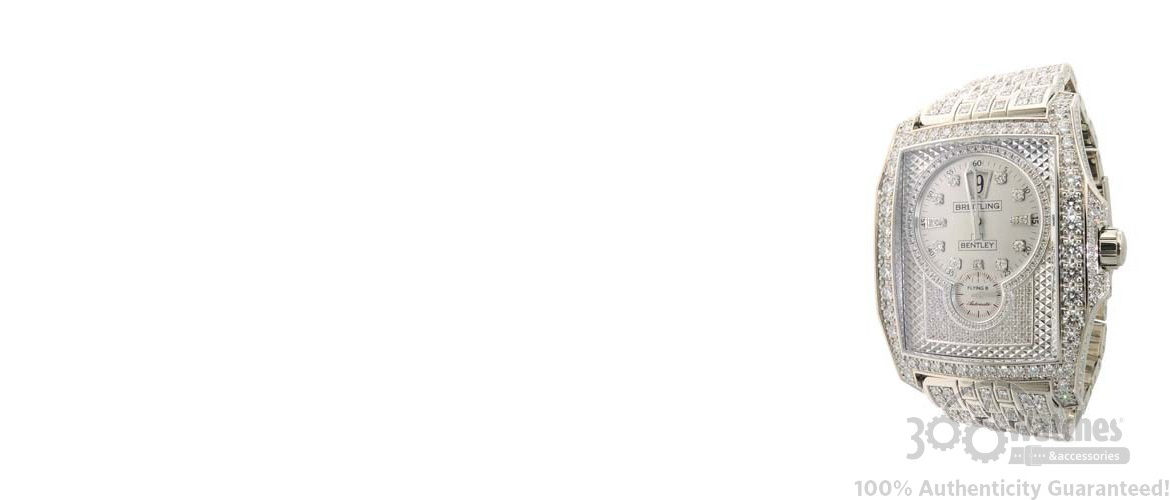 We have already mentioned many watch models that belong to luxury watches. But what about a watch model that is not just some luxury but the luxurious of the most luxury models? Well, Flying B J28362 may work as this…
The watch making brand Breitling has much in common with car making Bentley. These two brands share passion to fine mechanisms, combination of prestige and productivity, heritage of perfection, aspiration for the future that the winged signature "B" symbolizes. For this reason, it is no wonder that these companies finally decided to cooperate. Devoted to one of the best automobiles on our planet, the "Breitling for Bentley" line integrates the best traditions of two mechanical worlds.
So, this is a whole collection of fine chronographs with main principals as elegance and evidently seen rich experience. Breitling for Bentley combines British and Swiss luxury traditions. This collection is an ideal combination of technique and the very aesthetics of technicism. It will be especially interesting to connoisseurs and to all those, who like rare and exclusive watches. Breitling for Bentley is a beautiful mechanism encased in a beautiful bodywork.
As for "Flying B" – it is one of the most extraordinary models in the Breitling for Bentley luxury collection. It is devoted to "winged B" which served as a special talisman for prestigious British cars and finest Swiss watches for many years. Flying B is an original and magnificent chronograph from various points of views. This watch is unique refinement that is expressed through the courageous curved rectangular case reflecting elegance of a convertible or a coupe.
Can you imagine that Flying B can be more luxury? Anyway, it is possible. Breitling Bentley Flying B J28362 is made in quite a limited series. Breitling produced only 50 time pieces. So, Flying B J28362 is a truly rare watch. The case, lugs, crown and bracelet of this luxury watch are all made of 18K white gold. The wrist watch is covered with brilliants, these jewels decorate even a fastener.
The round watch dial is allocated on the rectangular case. Diamonds play a role of hour indexes. An exception is made only with hour mark at 12 o'clock, a window of date is placed there. The additional dial with subsidiary seconds is placed below the main dial. All the details of Flying B J28362 reflect its extreme luxury. Even the bracelet that has very unusual pattern, is inlaid with diamonds. This wrist watch is the most luxury model of the Breitling for Bentley collection, and, what is also significant, its time counting mechanism works with so thin preciseness, that… just don't think about it, think more about beautiful colors and reflection game of its jewels and design elements! It may become yours