Breitling Superocean 42 Diver – A True Luxury Diver Watch!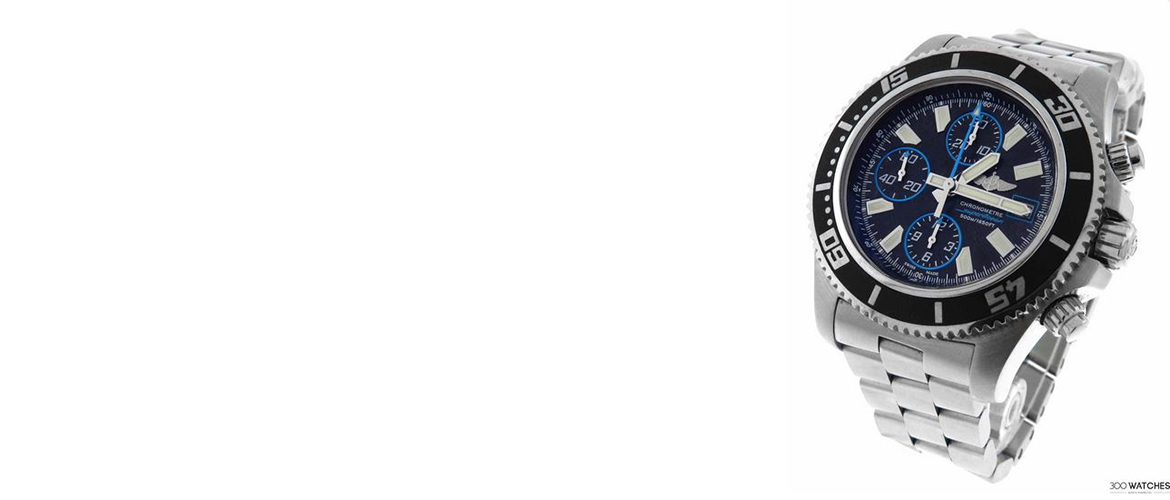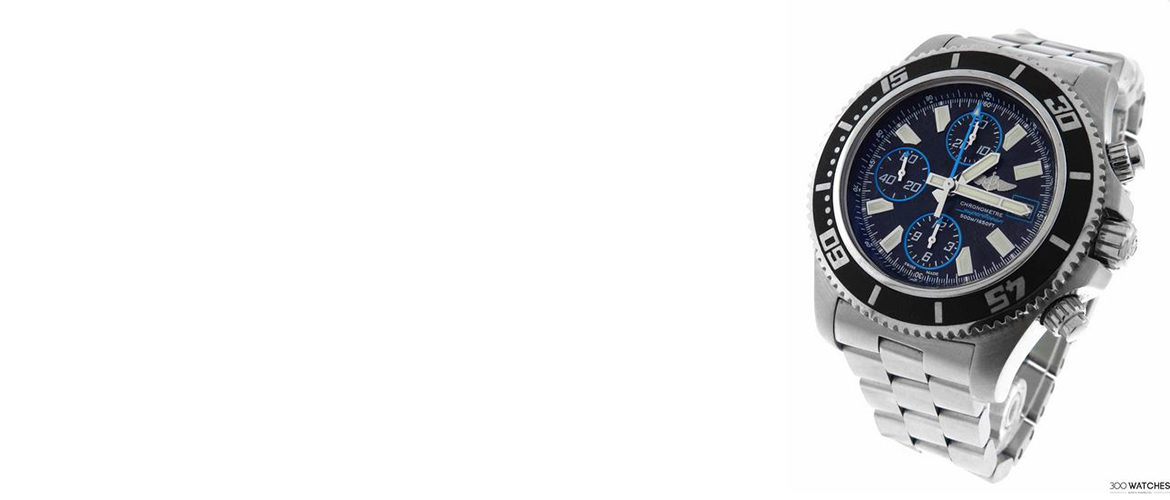 Breitling is an established name in watchmaking and has been engaged in the business for many decades now. They introduced some noteworthy diver watches in the past. The Superocean is one of the prominent diver collections from the luxury watchmaker. The latest addition to the collection is the Breitling Superocean 42 Diver. It is a proud new member of the Breitling family. This Superocean model is a limited edition version of 2000 pieces.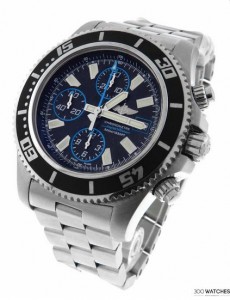 The blue rubber coating given on the unidirectional rotating bezel adds to its overall finesse. The overall contrast of the watch is quite nice. The lume present on the thick hands and markers provides a nice contrast with the blue rubber elements of the model. The polishing given to the steel case and the satin brushing given to the bezel numerals gels perfectly with the design aesthetics associated with the rubber strap.
Breitling always created the Superocean with the ability to withstand the rough elements of the deep sea. They have improved the capability of their creation steadily through the years. The recent versions of this luxury watch collection are really remarkable for their ability to withstand elements of the nature.
How much is the new Breitling Superocean different from its very first models? The very first Superocean model was launched in 1957 and had a water resistance of 200 meters. Breitling steadily kept on improving this water resistance level throughout the last half a century. The latest version can withstand the tough conditions existing up to a depth of 1500 meters below sea level. Now, that is not within the reach of amateur divers. In fact, the watchmaker built the new model for the professionals who can go to these extreme depths. The watch has a helium release valve to enable its use even in a diving chamber. Thus, Breitling created the 2013 Superocean to make it the ultimate diver watch for hard core divers.
The 42 mm diameter watch case has the brand's logo etched on its case back. It is quite easy to turn the unidirectional bezel. Again, Breitling did their homework in coming up with an easy to manipulate crown. Thus, even a thick glove wearing deep sea diver can manipulate the crown quite easily.
The Breitling Superocean 42 comes with two choices of rubber straps. One of them is the Diver Pro II and is the subtle one among the two. The other choice, the Ocean Racer rubber strap is the flamboyant one. Again, Breitling offers a steel bracelet to go with the Superocean as an optional choice. The price range of the watch is between $2,695 and $3,085.