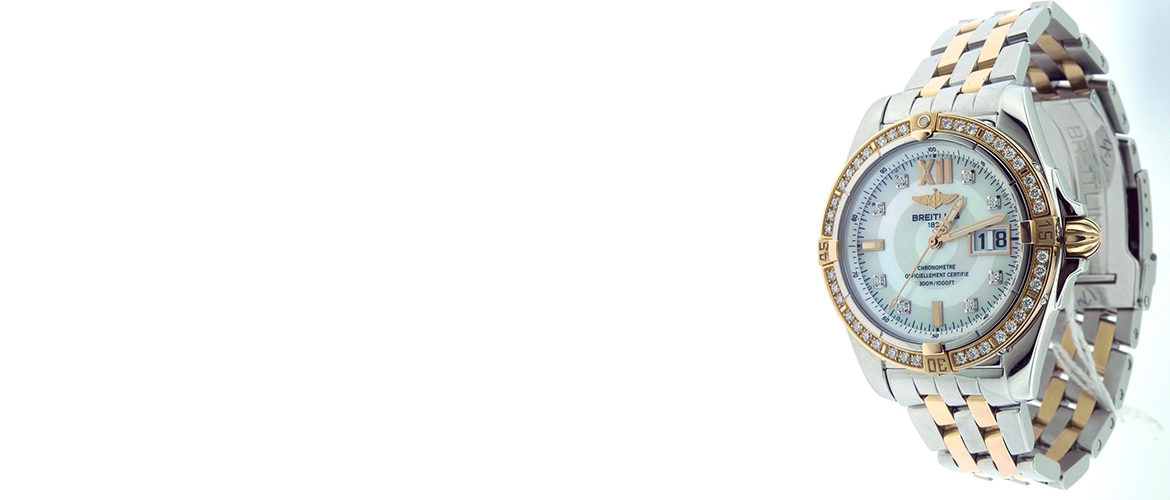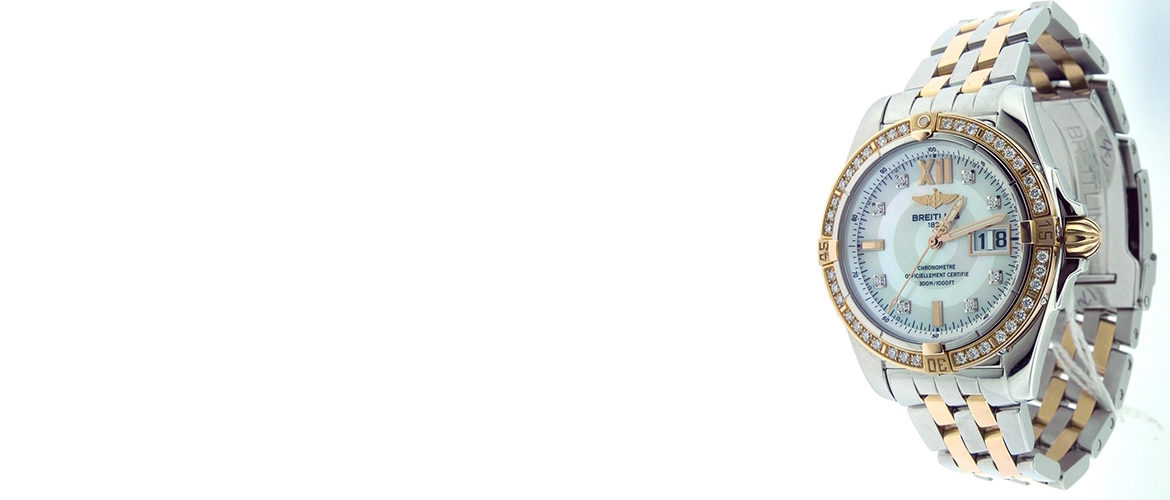 Leon Breitling opened his namesake workshop in Switzerland to create counters and chronographs, not knowing that what he was creating would have a major impact on the watchmaking community and in the aerodynamic industry.
His son, Gaston Breitling, followed closely in his father's footsteps focusing on aerodynamics and creating the first chronograph/ wristwatch that quickly became essential to pilots.  This watch was upgraded nine years later when Willy, a third generation Breitling added another return-to-zero button to measure a sequence of short intervals.
In 1936, the company became an official supplier to the Royal Air Force and, in 1942, to the American Armed Forces.  In 1952, Breitling created the "Navitimer", a watch with a "navigation computer" that could perform all kinds of pilot related calculations.
In 1979 the company ceased to be a family business and was taken over by Ernest Schneid; a pilot, a micro-electrics specialist and a watch manufacturer.
In 1984, the company renewed the "Chronomat" collection. This is a watch with a rotating and ratcheted bezel and a dial that includes a tachymeter. This watch has a Swiss made automatic movement and is the most popular model created by the company.
In 1985 the company produces the "AeroSpace" collection with an electronic chronograph, a dual direction ratcheted bezel and Arabic markers. The caseback of this watch features a measurement conversion table and the company logo with the serial number. The dial offers two analogue displays for the day and date, a second time zone, and the countdown timer.  It also includes chronograph, minute repeater, alarm, and a sonic indicator of time.
One of the most popular collections from this brand is the "Emergency" collection that has a built in micro-transmitter capable of broadcasting an emergency frequency. The transmitter is located on the left side of the case and if you twist off the cap there is a 121.5 Mhz emergency transmission that continues for the next 48 hours and that can be registered in a 90 miles radius.
In 2009, Breitling became one of the few companies to have their own mechanical chronograph movement. This seems logical since Breitling is known to be the chronograph leader and has several other creation landmarks such as the first independent push-piece (1915); creation of the second independent push-piece for zero-resetting (1934); and the first self-winding chronograph (1969).
The Caliber 01 was the first movement developed and created in the brand's workshops, and it was used to power the leading Chronomat model, named Chronomat 01.  Another icon, the Navitimer also includes it.