Breva Watches Impress Meteorologists with the Breva Génie 01 Watch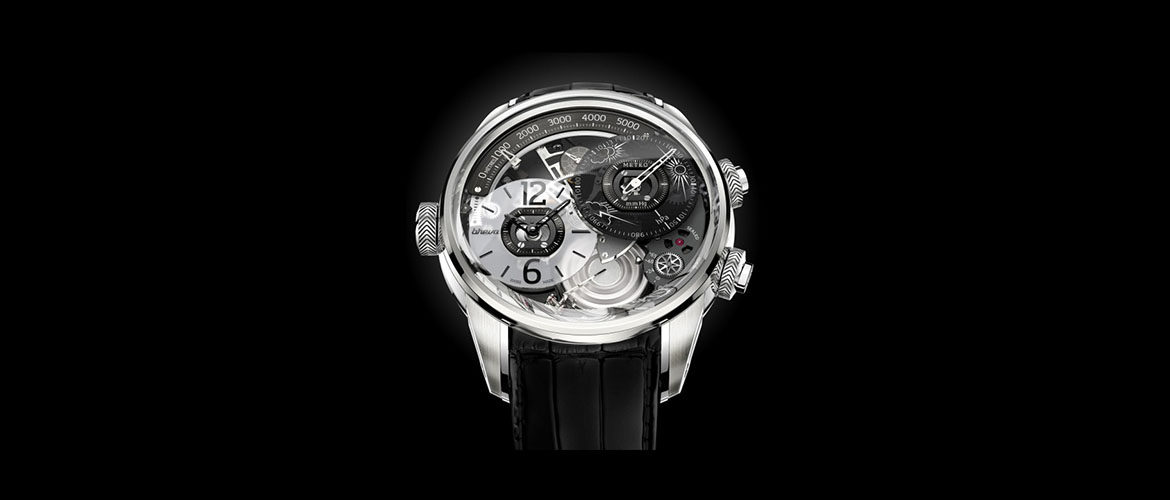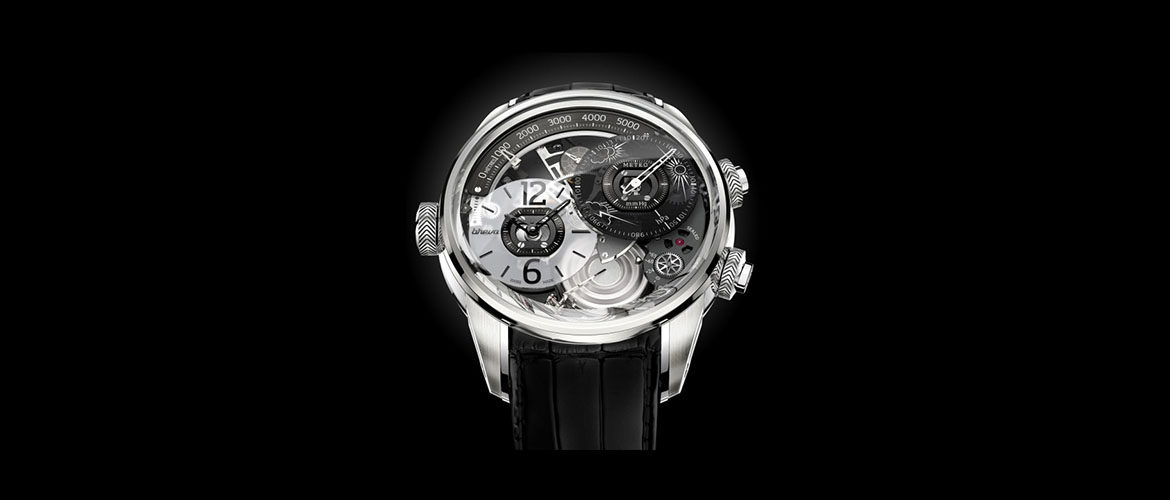 Breva Watches Produce a One of a Kind Complication
The Breva Génie 01 is an exciting wristwatch that you will want to know about. Breva watches are the first company to produce a mechanical wristwatch with both altimeter and barometer functions. The Breva Génie 01 is the first of its kind. It is an outstanding wristwatch in all aspects that boasts a first of its kind complication. Collectors and meteorologists alike will be drawn to Breva watches for the Génie 01 model.
Brevas Watches Have a Certain Charm Other Watches Don't
The Breva Génie 01 is stylish, luxurious, and sophisticated. It has a certain charm that is associated with Breva watches. Upon first glance, you will most likely be drawn to the dial for its 3D effect. This is due to the many layers of sapphire crystal that protect the complicated movement, prevent glare, and give it a truly modern look. Breva watches tend to have a good amount of wow factor about them. The dial shows the inner components of the movement along with two medium sized sub-dials. The sub-dial on the far left displays the time with gold numerals and minute markers. In order to keep the dial clean and uncluttered, Breva watches opted for displaying the 12 and 6 o'clock numerals only, with rectangular hour markers representing the rest of the hours. Hollow dial hands add to the masculinity of this piece, along with the squared off style of them. The other sub-dial is the barometer dial, complete with etchings of the weather.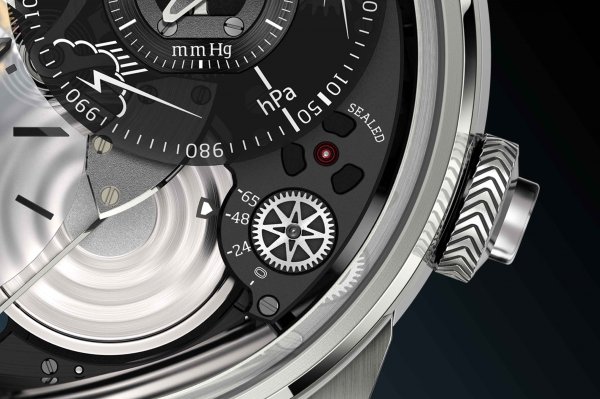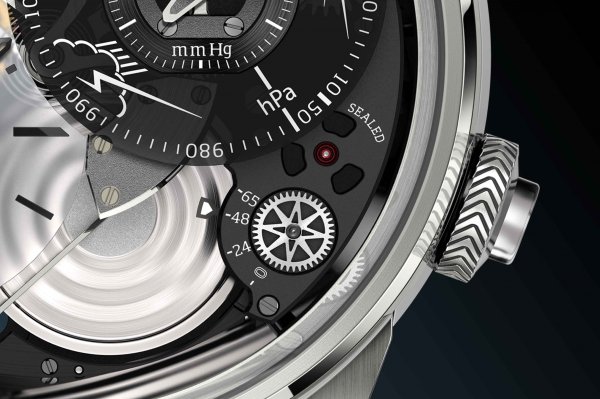 Breva Watches Combine Luxury & Functionality
This watch features a small compass near the 12 o'clock position. The open and close valves and pushers are located on the sides of the dial. Breva watches wanted to make the Génie 01 easy to use and useful. If you are an outdoors person, you will appreciate the functions on this piece. It allows you to foretell the weather, displays difference in air pressure, and also displays changes in altitude. Essentially, the barometer will show an increase or decrease in air pressure. An increase means that you can expect good weather, while a decrease means that you count on bad weather.
The back of the dial is transparent. It is protected by sapphire crystal. The wearer can see the technically superior movement. All in all, Breva watches continue to astound and fascinate horology collectors worldwide. This brand doesn't fail to deliver superior quality. The Génie 01 combines luxury with functionality. Breva watches teamed up with Jean-Francois Mojon/Chronode to create this piece.  It is available in limited quantities. A white gold version is available in just 55 pieces, and a pink gold version is available in 55 pieces as well.