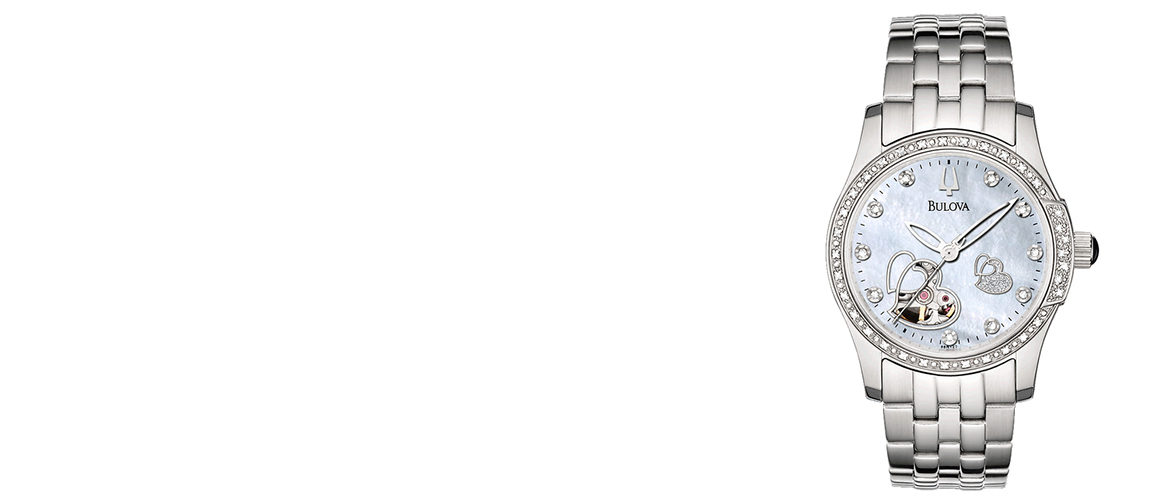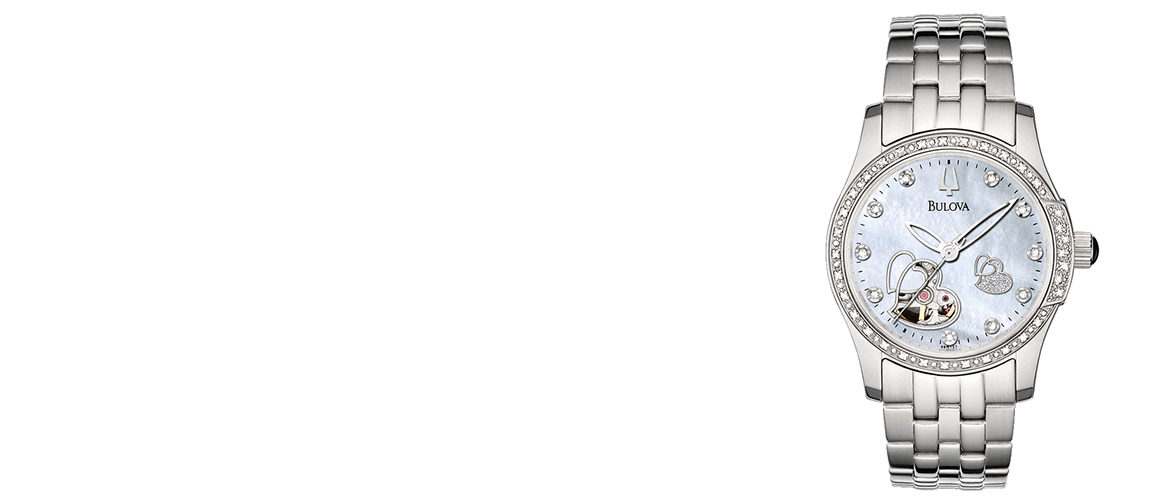 Bulova is known as being one of the leading luxury watch brands in the low-price range. As Valentine's Day approaches you may be seeking out the perfect timepiece as a gift. Bulova's 96R122 ladies wristwatch is worth checking out.
Despite the unflattering name, 96R122 is a beautiful wristwatch that would make an ideal Valentine's Day gift. It is feminine and charming. It is also wearable for any occasion and possesses a style that many women would enjoy. This is a larger sized wristwatch for women; the case measures in at 34 mm. It is made out of stainless steel and features a traditional link styled bracelet with deployment clasp. The beauty of this piece is focused on the dial. The bezel ring is accented with diamonds, adding enough eye-catching sparkle and glimmer to this piece alone. The dial itself features an opalescent blue and white tone that is truly majestic.
So why does this make watch make the perfect Valentine's Day gift? The dial features hearts in various forms. One is positioned above the 6 o'clock hour marker outlined in gold-toned metal. It is transparent and shows the intricate movement. A smaller heart overlaps into this one and is outlined in a silver toned metal. Another heart is positioned near the 3 o'clock marker and is filled with gems. A smaller heart overlaps into this one and is filled with a silver toned metal. The hour markers on this piece are circular gems with silver accenting. Traditional black minute markers add practicality to this piece along with a thin seconds counter and hollow hour and minute counter.
The 96R122 wristwatch has a lot to offer for the price point of $750.00. The back of the dial is transparent which adds to the luxury appeal of this piece. It is water resistant up to 99 feet as well. Bulova's 96R122 ladies wristwatch is a beautiful timepiece that makes a loving statement for Valentine's Day.