Bulova Watches is Selling Joe DiMaggio's Bulova Accutron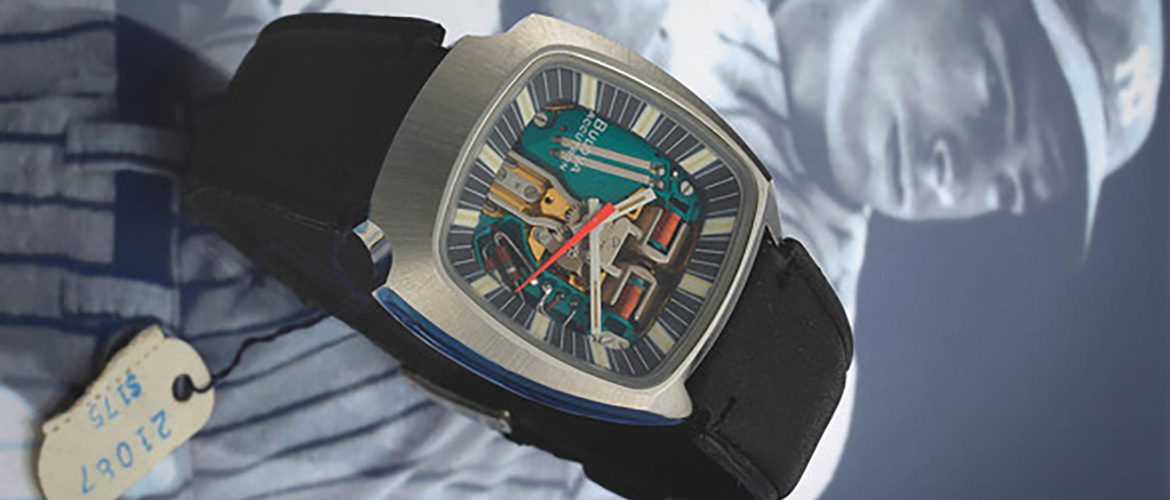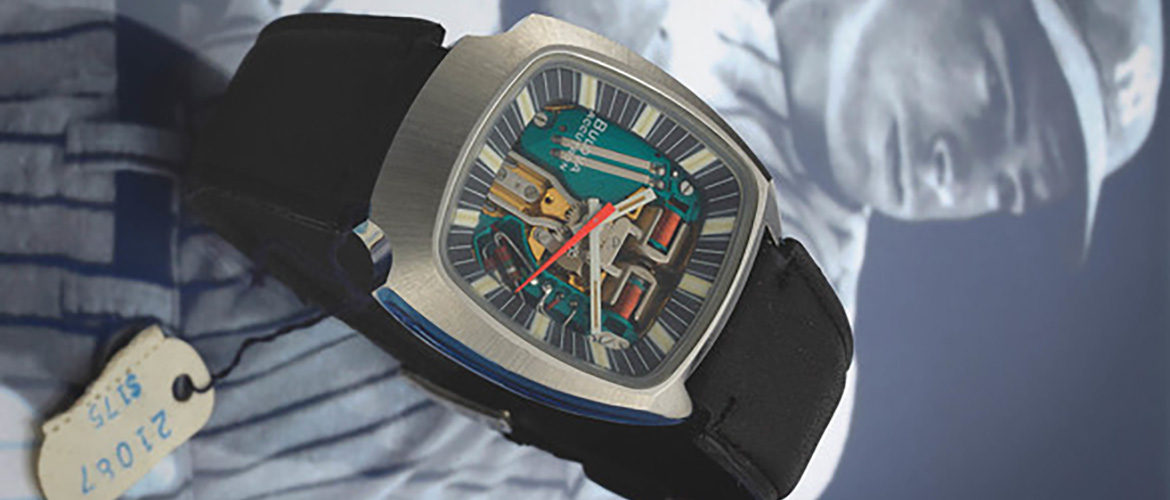 Joe DiMaggio Was an Admirer of Bulova Watches
Do you remember that wonderful song Mrs. Robinson by Paul Simon and Art Garfunkel from the movie The Graduate? The one that goes "Where have you gone, Joe DiMaggio, a nation turns its lonely eyes to you (Woo, woo, woo)"?  Well, maybe we should ask the watchmakers behind the renowned Bulova watches a thing or two about Joe.
Joe DiMaggio, known also as "Joltin Joe" and "The Yankee Clipper", is a recognized and admired member of the baseball Hall of Fame who owned many Bulova watches.  He holds (still to this day) the record for a Major League Baseball hitting streak with 56 consecutive games in 1941, in the period that goes from May 15 to July 17, and is remembered as a graceful and elegant athlete that achieved the pinnacle of his glory and fame during the 20th century. He was one of the great Yankees and he is a modern day legend (he even married the sexy Marilyn Monroe).
Bulova Watches & Joe DiMaggio are Legends in Their Own Right
Joe DiMaggio is no longer among us, but another legend of the past century is.  Bulova watches are a legend in their own right, and now, as if resulting from kismet or destiny, these two magnificent icons of the 20th century have joined to offer you the possibility to own one of the Bulova watches that carries with it a piece of 20th century history: a Bulova Accutron watch that used to belong to DiMaggio and that appears to be unused will be featured in Antiquorum's New York auction next week.  There are many dealers of Bulova watches around, but you will not find anything like this out there. Bulova watches are defined by their European styling, and the Accutron was marketed to consumers with a sophisticated taste. Add DiMaggio to that list and you have a winning combo.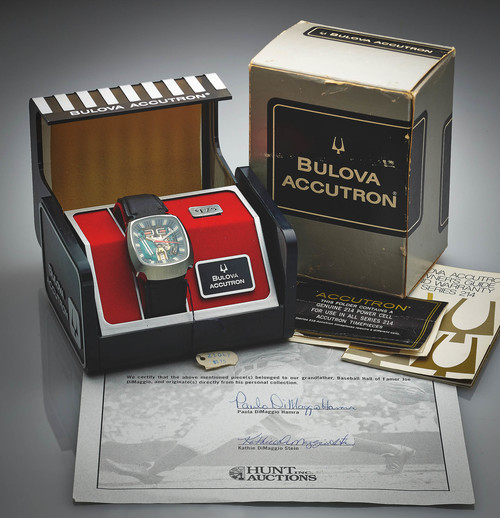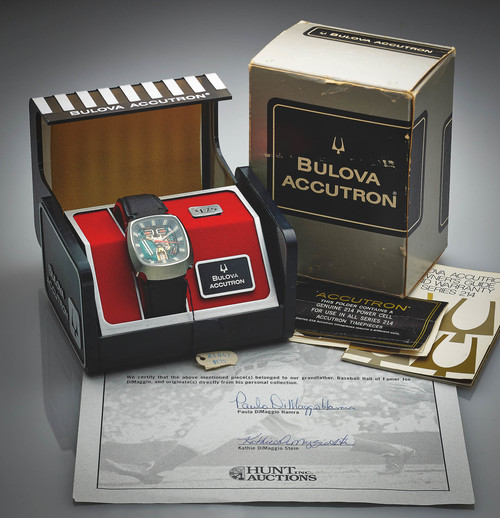 Bulova Watches Make Sure This Watch Comes With Everything Joe DiMaggio Had
The watch comes complete with everything it would include the day it was sold.  There is also a certification of provenance that has been signed by Joe's granddaughters to confirm its origin and authenticity, and it even includes an extra power cell, the boxes, the instruction booklet and the guarantee. I must make clear that this watch was not made for Joe DiMaggio, it was just owned by him.  Apparently he never wore it.
This 1970's electronic timepiece is somewhat different from other Bulova watches and it is brand new, or rather unused and in mint condition.  It has a steel case and buckle as well as the original Accutron strap found on these Bulova watches. Its asymmetrical design is water resistant and all of its parts are original and from the factory.  It even has the blue-tack on the sides of the case.
Antiquorum has established a pre-sale estimated price of around $2000-$4000, and the auction will take place next week in New York City.