Carl F. Bucherer Manero Tourbillon Limited Edition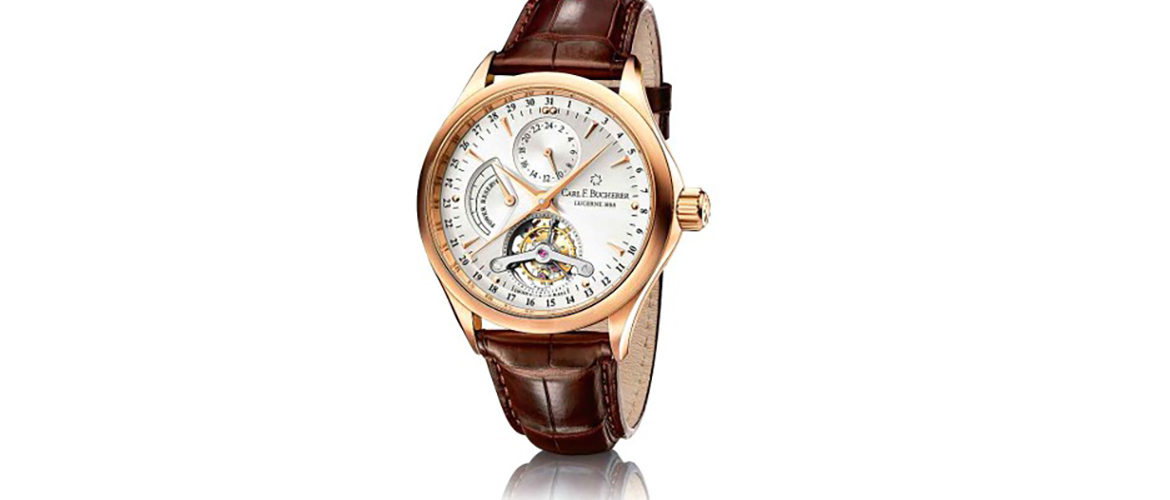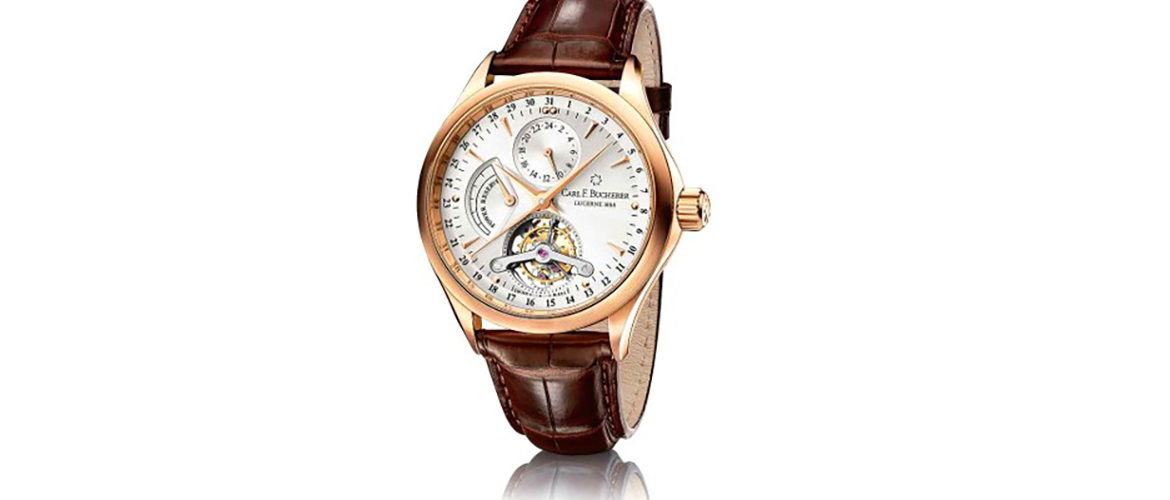 Bucherer watches have been hosts of a number of innovations
Bucherer Watches have been in existence for almost a century now. The namesake of the luxury watch brand, Carl F Bucherer came out with one of the earliest ladies watch collections in the very early part of the 20th century. Later, Bucherer Watches ventured out in to various sectors of watchmaking and came out with complications like chronometer, chronographs, diving watches, perpetual calendars, super compressor cases etc. among a host of other innovations. But, the watchmaker who was originally based in Luzern was never fond of using his full name on the watches. It is only during the last decade that the name Carl F Bucherer gained a place on these watches. Prior to that, it was always the name Bucherer on the dial. Once the watchmaker started using their full name, the popularity of the brand started soaring. This was especially true after the launch of the Patravi collection of their watches.
Later, Bucherer Watches came out with the Manero collection. A model launched in this collection in the year 2006 was particularly popular among watch lovers. It was the Manero Perpetual Calendar and is considered as the best creation from Bucherer Watches. Later, the watchmaker ventured out in to research and development towards the creation of newer and complicated watch movements.
Bucherer watches never stop finding ways to develop new watch movements
For this year, Bucherer Watches has ambitious plans. They came out with the Manero Tourbillon Limited Edition to seduce their existing as well as prospective customers. As they started watchmaking operations in the year 1888, they are producing only 188 of this model.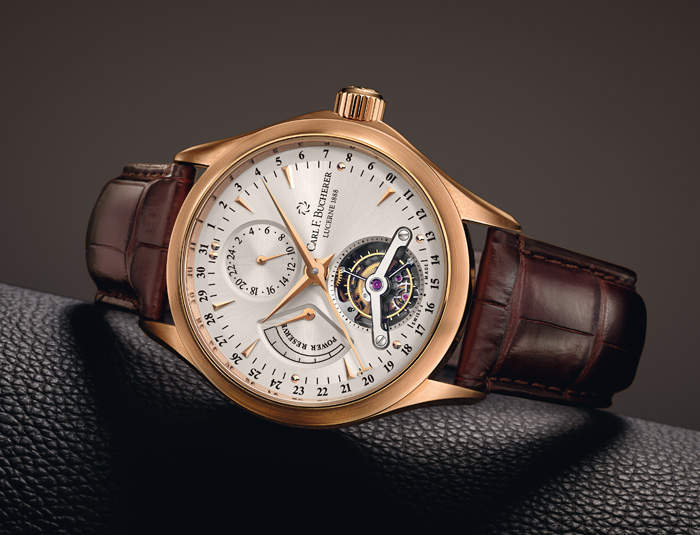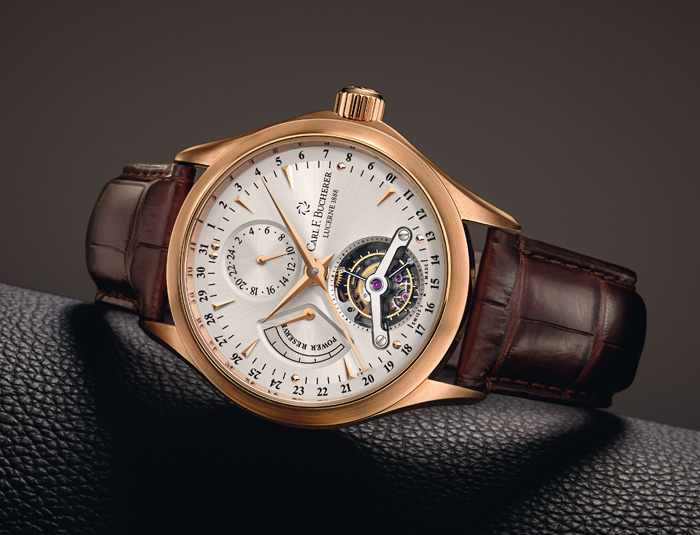 Bucherer Watches is using a CFB T1001 watch movement in Manero Tourbillon Limited Edition. This manually wound movement is 33 mm x 6.2 mm in size. The other notable features of the watch are the 70 hour power reserve, date function and the 24 hour scale.
Bucherer watches is limiting the number of these beautiful watches being sold
Bucherer Watches gave a lot of stress on the legibility of the watch. Thus, you are getting an uncluttered watch dial with some interesting and useful functions. The material used for making the watch case is 18 K rose gold. The see through case back made of sapphire crystal helps you to see the movement while it is engaged in its duties. The watch comes with brown alligator strap and a folding buckle made of rose gold.
What is the price range of Bucherer Watches? You can find some of their models in Manero collection starting from 2500 Swiss Francs onwards.