Cartier Baignoire 18K Gold Diamond Watch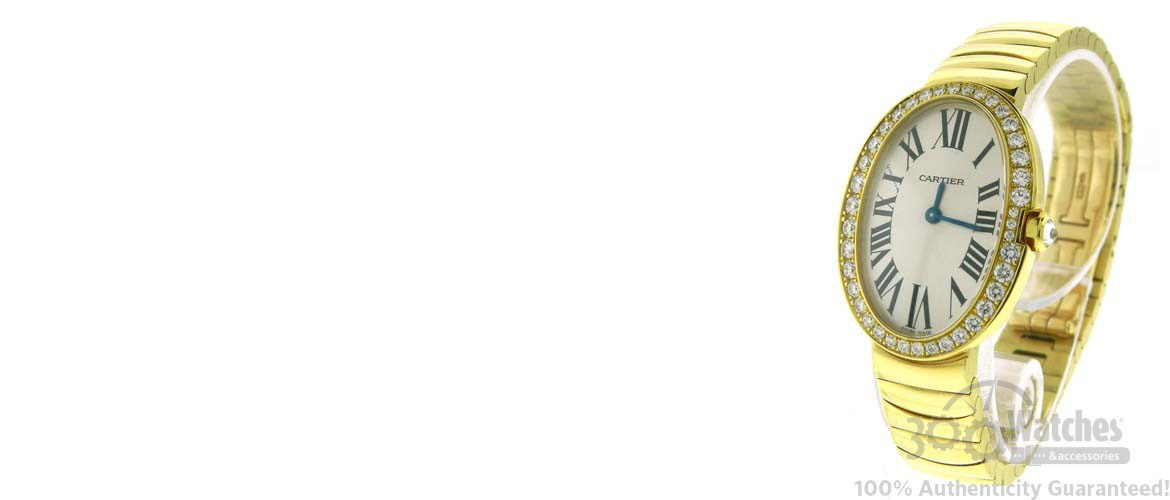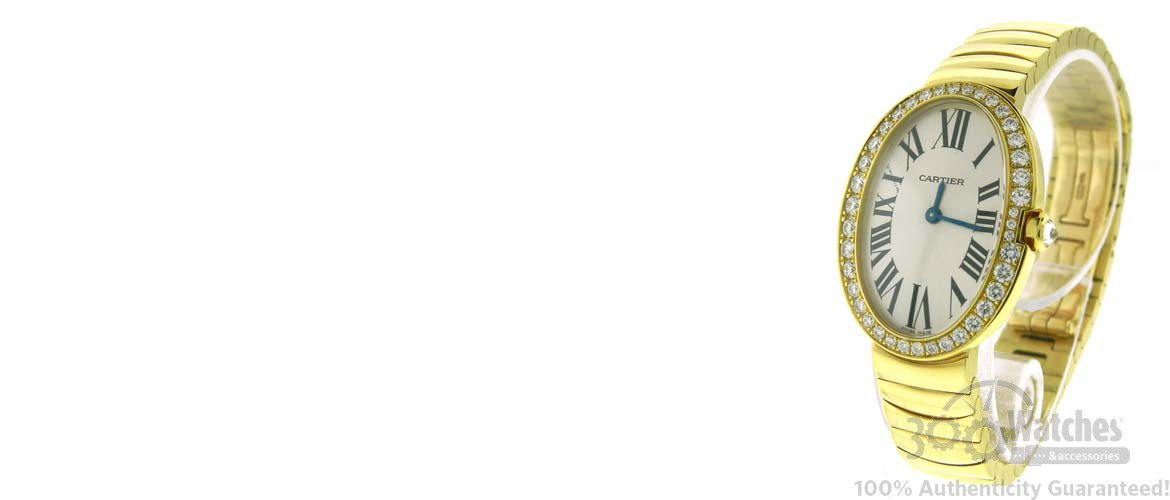 The watch brand of Cartier exists for 165 years. During this time this company produced many amazing jewelry  pieces and watch models. Its wrist watches which were created at the beginning of the last century: Santos, Tank, Baignoire have already became legends. Women around the world admire watches from Cartier for many reasons. Cartier has transformed from the royal jeweler to the brand that produces fashion luxury accessories for quite wider public – but with the same high level of design and manufacture. This company doesn't forget about its traditions and still produces elegant, luxury and refined wrist watches. So, Cartier knows how to win hearts of women.
The Baignoire watch collection was initially created in 1913, in the last actual year of 19th century. The modern Baignoire wrist watch models are the aesthetic heirs of onyx and diamond watches created for Grand Duchess Maria Pavlovna Romanova by Louis Cartier during his journey to Russian Imperial capital of St. Petersburg. In Russia this legendary watchmaker created jewelery and watches for Emperor, his family and the most highest circles of Nobility. Today Baignoire is the extravagant and excellent women accessory, full of gold and diamonds. Purity of lines, a refined allure and Roman numerals of different size on a perfect oval dial is a poetry of feminine time count mechanism
This Cartier Baignoire, with model number of WB520019 is extraordinary luxury watch. The case, bracelet and case back are all made of 18K yellow gold. The octagonal crown and oval bezel are executed of the same precious material. They are also decorated with formidable set of white diamonds. By the way, this Cartier Baignoire is in fact a very small wrist watch model. The size of the watch case is 31mm (length) x 23mm (width). So it will perfectly look on thin woman's wrist.
The sapphire crystal cover protects the delicate silver-toned dial. The black Roman hour markers are placed on the oval dial. Cartier caliber 057 quartz mechanism provides the movement of hour and minute hands made of blued steel. The bracelet of Cartier Baignoire has elegant pattern. It is also composed of 18K yellow gold. The butterfly clasp reliably keeps this luxury watch on woman's wrist.
Thus, we can tell that Cartier Baignoire WB520019 is a great luxury watch model of royal quality for the best part of humanity – for its beautiful women and with their delicate wrists…